Whether it's the latest smartphone, the flashiest vehicle or the next gravity-defying structure, behind every piece of new technology, there are makers. These makers – often engineers – form new ideas that they build, test and perfect long before we see them in the marketplace.
At U of T, we rigorously encourage the maker within our engineering students. In hands-on, collaborative and multidisciplinary courses, students learn how to transform their ideas and classroom knowledge into designs that tackle challenges proposed by industry or other real-world clients.
By enabling the next generation of makers, we can continue engineering's legacy of driving economic development, spurring innovation and offering solutions to some of the world's greatest challenges.
Learn about some of this year's hands-on student opportunities:
Multidisciplinary Capstone Projects (MCPs) course in partnership with industry
This year, U of T Engineering launched our first Multidisciplinary Capstone Projects in collaboration with industry partners such as Bombardier, Defence Research and Development Canada, Magna and others. Teams of students – each from a different department – worked together on new solutions, such as software that helps pilots manage jetlag or new caterpillar tracks for an amphibious vehicle. See some their projects.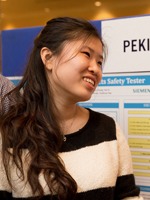 MIE cross-cultural capstone design projects
Select undergraduates in mechanical and industrial engineering collaborated with students at Peking University in Beijing, China, for their capstone course. This involved teams of students from both countries working on client-based projects that brought together different global perspectives to create solutions to practical problems. There are two in-person meetings, in China and in Toronto, and the remaining interactions were virtual. Projects were sponsored by industries that have operations both in Canada and China, such as Siemens, Bombardier International and Litens Automotive. Read more about the MIE Design, Research & Innovation Showcase.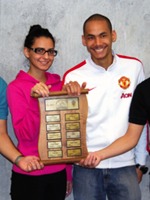 MSE leads multidisciplinary projects in sustainability
Engineering students teamed up across continents and departments for this year's Nanotechnology in Alternative Energy Systems course. Groups were challenged to design technologically sustainable solutions for an existing product or market – moving beyond the realm of engineering to combine environmental science, safety, economics and marketing. Competing head-to-head, this year's winning team created a zero emission combine harvester to make agriculture more sustainable, and included students from MSE, ECE and two international students from Science without Borders – Brazil. This year celebrated the tenth anniversary of the course. Read more.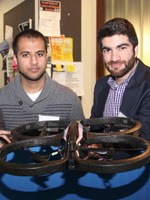 ECE Engineering Design Fair
Across U of T Engineering, the capstone design courses are the culmination of engineering students' undergraduate experience, where they synthesize the knowledge and competencies developed in courses throughout their studies and apply them to an open-ended design problem. Capstone projects from The Edward S. Rogers Sr. Department of Electrical & Computer Engineering were on display this month in the Bahen Centre. Read more about the ECE Engineering Design Fair.
Praxis II
First-year engineering students in the Engineering Science program designed solutions to eight of Toronto's persistent challenges. From newly-designed Toronto Islands docks to swirly mops and freezable freezers, students collaborated with communities across the GTA to find new ways of improving the city. Read more.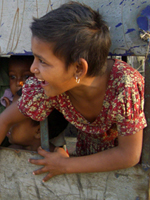 Interdisciplinary Approach to Global Challenges Course
This year, the Centre for Global Engineering (CGEN) brought together graduate students from across U of T to develop interdisciplinary solutions to global challenges. This year's project focused on childhood malnutrition in Bangladesh. Students developed integrated solutions by combining expertise from U of T Engineering, the Dalla Lana School of Public Health, the Rotman School of Management and the Munk School of Global Affairs.