The Nobel Prize-winning discovery of insulin by Frederick Banting and Charles Best remains one of the most significant research achievements from the labs at U of T. But discovery alone is not enough; the drug is still saving the lives of diabetics around the world today because those researchers commercialized their discovery.
"Banting wasn't an entrepreneur. Best wasn't an entrepreneur. But the emergence of insulin really was an example of entrepreneurship at the University of Toronto," said Michael Bliss, historian and author of The Discovery of Insulin.
"It involved a whole team's determination to take a fundamental laboratory discovery and turn it into a commercial product. They did it by working in collaboration."
Today, U of T's ecosystem for startups includes seven customized accelerators and a growing network of entrepreneurship courses, programs, office space and more. They are all brought together by the Banting & Best Centre for Innovation & Entrepreneurship (BBCIE), home to over two dozen startup companies, including many founded by U of T engineers.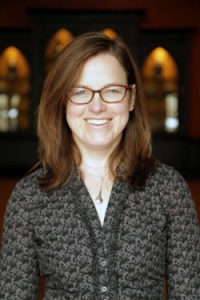 "That same atmosphere of collaboration and support seen through the development of insulin is what student entrepreneurs get when they're in any one of our incubators or accelerators," said Karen Sievewright, director of the Banting & Best Centre.
"Our young scientists and entrepreneurs get access to professors who have deep knowledge; they get access to mentors and investors who have the practical expertise to implement things," she said. "It's the same concept as what happened with Banting and Best and we are excited to see how we can help today's entrepreneurs make their mark in the same way."
U of T Engineering alumni startup OTI Lumionics is just one of the companies that chose to locate its headquarters at the BBCIE.
The company offers a low-cost system for producing organic LED lighting—thin, light and flexible 'green' lighting solutions with applications for interior design, architecture, medical devices and commercial products such as their aerelight lamp. Built on research produced in the Faculty of Applied Science & Engineering, OTI Lumionics was developed through various U of T entrepreneurship supports brought together by the BBCIE.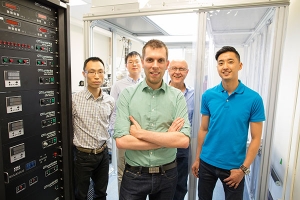 "The location of the Banting and Best Centre—allowing us to get such a large space, and space that's suitable for research in downtown Toronto—is fantastic," said Michael Helander (EngSci 0T7, MSE PhD 1T2), chief executive officer of OTI Lumionics.
"You can turn graduate research into successful startups. It can be done in Canada, you don't have to go all the way down to Silicon Valley or outside the country," he said, describing the "ecosystem and community of mentors, advisors and investors that are all either U of T alumni or associated with the university in one way or another."
OTI Lumionics began as Helander's graduate research in the Department of Materials Science & Engineering. The company developed with help from the BBCIE's elite Creative Destruction Lab accelerator program and, after graduating, leased office space at the BBCIE.
[youtube https://www.youtube.com/watch?v=l_MTy-mS8cc]
"There are many entrepreneurship opportunities at the university that are open to students, to young people, to faculty," said Sievewright. One of these is U of T Engineering's own Entrepreneurship Hatchery, an early-stage ideas factory where  students can turn their ideas into working prototypes, while simultaneously developing business plans under the mentorship of seasoned entrepreneurs.
With an upwards trend towards startups and entrepreneurship in the changing North American economy, many universities now offer entrepreneurship support. But, Bliss notes, U of T's experience launching insulin made it one of the first.
"It's hard to think of another North American university that had so much success commercializing a product for the next half-century," said Bliss.
"Insulin was not just a research triumph, it is the most important commercialization to have happened at U of T," said Cynthia Goh, director of the Impact Centre at the BBCIE. "In a few short years insulin went from brilliant research to saving lives, to commercial success and a Nobel Prize. What better example of a commercialized university discovery could we ask for?"
It was a discovery that lit a path for OTI's Helander, and the generations of others that will follow.