In its first year participating in Doors Open Toronto, U of T Engineering welcomed 1,200 people to the new Myhal Centre for Engineering Innovation & Entrepreneurship.
On May 25 and 26, the city-wide event created an opportunity for thousands of residents from across the Greater Toronto Area to explore more than 150 of the most architecturally, historically, culturally and socially significant buildings across the city.
Throughout the weekend, the nine-level Myhal Centre hosted a diverse range of activities and exhibits throughout its floors, illustrating the many ways the new building fosters collaboration, active and experiential learning, and sparks engineering innovation. Visitors also had the opportunity to interact with students and volunteers, as well as share their impressions on social media.
Take a tour thorough these highlights from the event:
Level 0: Student club and design team showcase featuring the University of Toronto Robotics Association, Spark Design Club, Engineers in Action, and more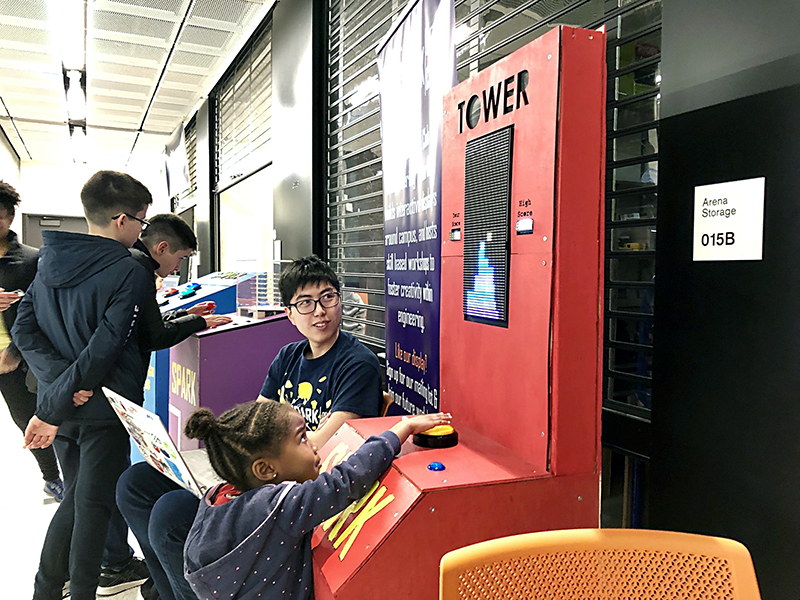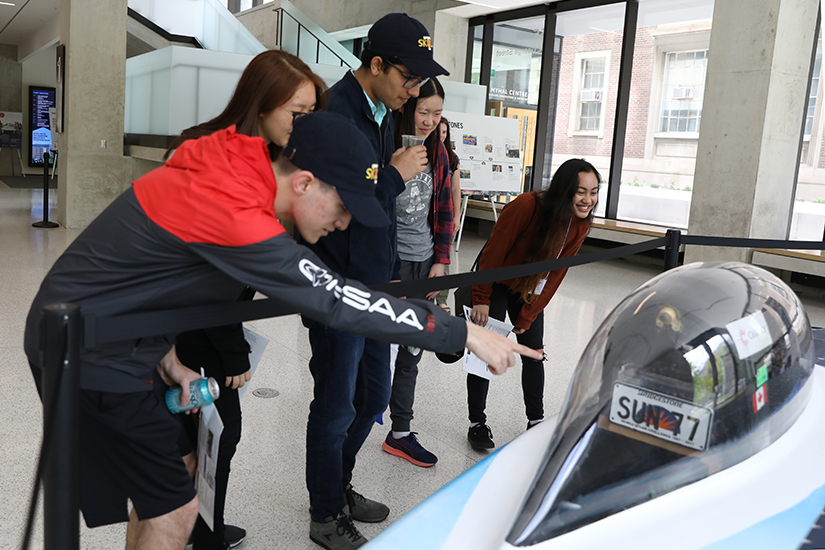 Level 1: Ten-minute lightning talks by nine U of T Engineering graduate students in the Lee & Margaret Lau Auditorium, which were also streamed on Facebook
#UofTDoorsOpen ⚡️ Lecture series- Where do we look? Examining driver attention at busy intersections ??

Posted by University of Toronto Engineering on Saturday, May 25, 2019
Level 2: An interactive and kid-friendly activity that encouraged participants to draw their vision for Toronto's future
Level 4: 3D printers in action at the fabrication and prototyping facilities
Level 5: U of T Engineering's ongoing exhibit, Ambition, Innovation & Excellence: A Decade at Skule™, as part of Scotiabank's CONTACT Photography Festival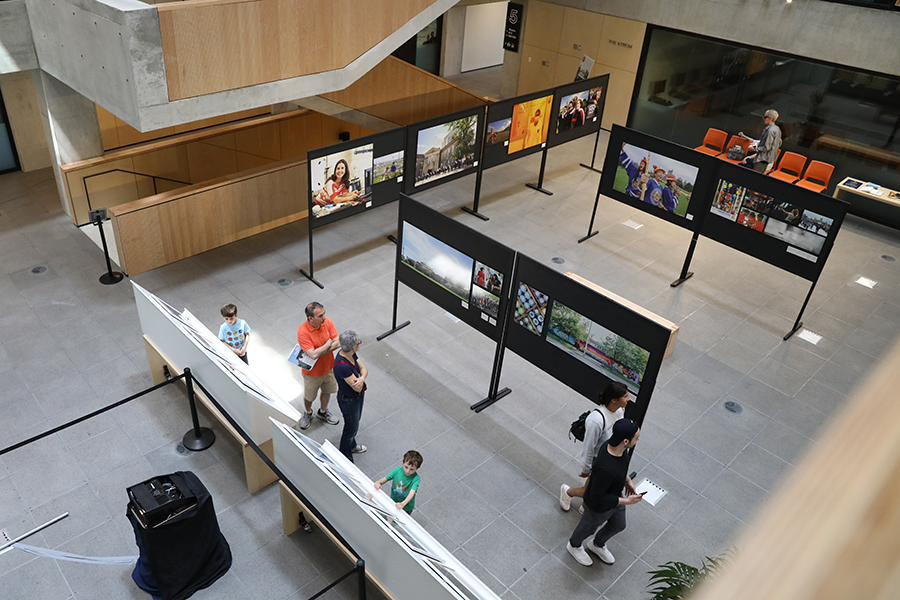 Level 5: Robots and drones on display inside the unique, two-storey Norris Walker 5T7 Robotics Laboratory
Level 8: Breathtaking views from the Dr. Woo Hon Fai Terrace