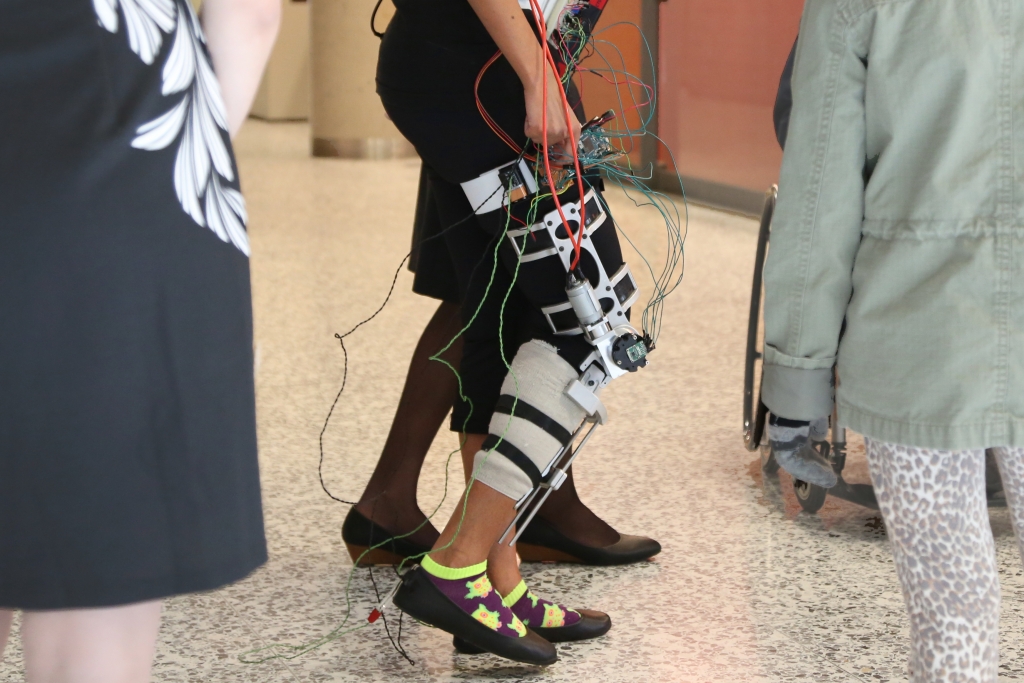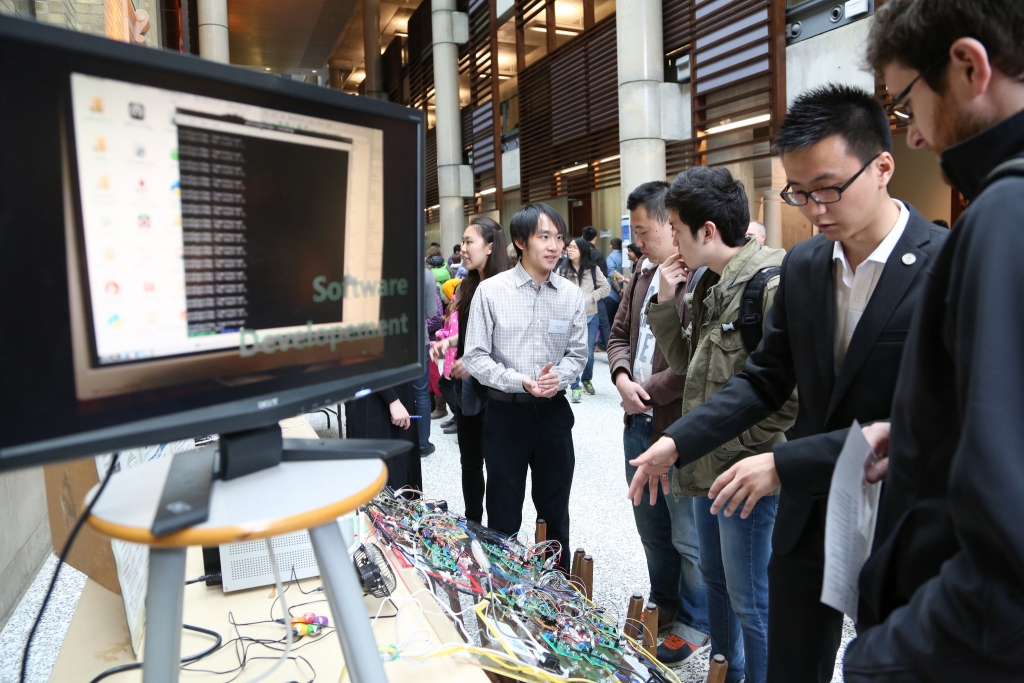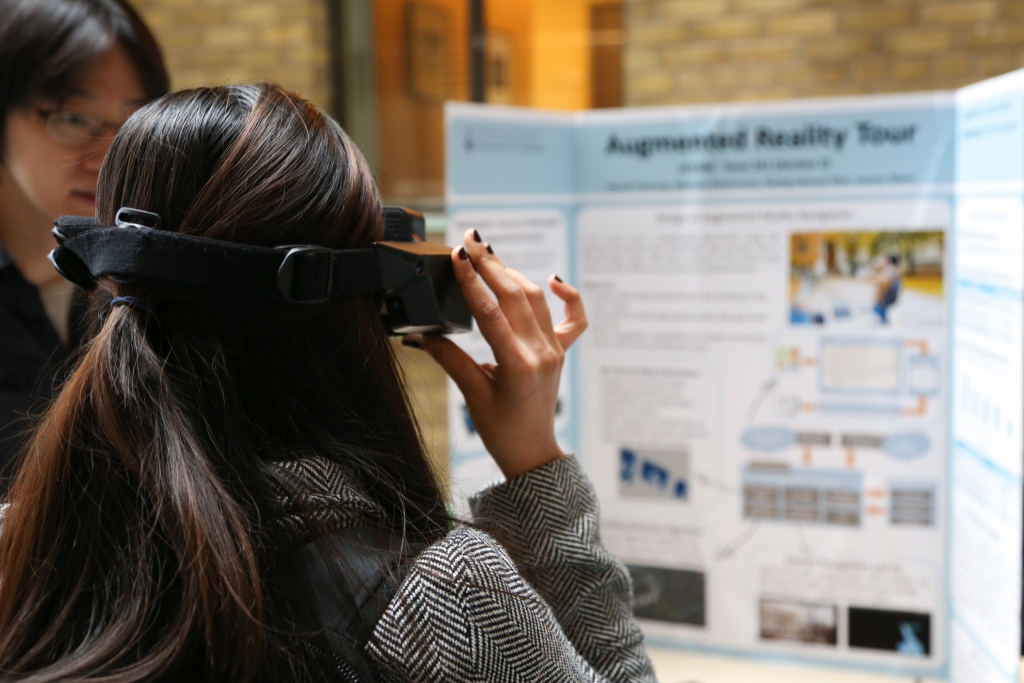 This month, over 260 of the brightest up-and-coming minds in electrical and computer engineering gathered for the annual ECE Design Fair.
After eight months of intense team collaboration, 84 groups showcased their innovative solutions to real-world challenges—with the 18 strongest projects advancing to a finale Showcase.
The students' ideas and demonstrations attracted hundreds of faculty, students and media. Even a class of Grades 2 and 3 students from the nearby Lord Lansdowne Public School attended to learn more about fun applications of science, technology and engineering.
Here's a snapshot of three projects that were included in the final Showcase:
1. A powered exoskeletal leg
Students Lakmini Perera, Kayatri Rangarajan, Shakthi Seerala and Elizabeth Sumitro (all ElecE 1T4+PEY) designed an exoskeletal leg that helps those with cerebral palsy extend their lower leg when walking. They collaborated closely with their client, Tom Garside, for months before demonstrating their powered leg brace at the Fair, and then the final Showcase.
"The brace uses electrical outputs from Tom's body, so we had to meet a few times a week towards the end for final testing and calibration," said Perera.
"This is not a theoretical application—this is right here," said Garside. "This is something I'm actually going to take possession of after the Fair."
2. Instant do-it-yourself game creation
Visitors of all ages were riveted by a new app that lets you build your own side-scrolling gaming world instantly on a mobile device, complete with enemies, challenges and architecture, and then play in it.
"I had a blast doing the game design," said student Rick Buczynski, who created the app with partner Deepkanwal Plaha (both CompE 1T4+PEY).
"We're hoping to launch it this summer and would like to see it in the App Store ASAP," said Plaha. "We think getting it in the hands of users will really help the design process."
3. A smart micro-grid electricity system
A functioning micro-grid with smart control illustrates how power infrastructure of the future could respond to crises such as ice storms, floods or downed lines.
Yoley Li, Mia Ma, Tony Liu and Allen Gou (all ElecE 1T4+PEY) designed smart algorithms to find and react to faults in the system, shutting down power to low-piority areas such as neighbourhoods first, and keeping high-priority facilities such as hospitals and police stations online.
"This year's projects really show what our students are capable of," said Professor Khoman Phang (ECE), the course coordinator. "There's always terrific energy around this final showcase as it's a great chance to share our students' work with the wider engineering community and the public."
Morgan Hoffman, host of the show InnerSpace on Space Channel, and producers filmed segments on several projects for the show—the pieces will air Thursday, April 16, 2015 at 6 and 11 p.m. Eastern Time on Space Channel.