From Malaysia to Toronto: Meet your incoming class of 2T3
Eight students share what's got them excited about their first year at U of T Engineering
By Liz Do
Residence move-ins, Frosh Week, fuelling up on textbooks at the U of T bookstore and their first-ever plenary lecture from Dean Christopher Yip — a long list of activities await more than 1,200 U of T Engineering students.
For many, that list also includes exploring Toronto for the very first time — about one in four come from outside of Canada.
Incoming students joining U of T Engineering include, from left: Santiago Gomez Montenegro (MSE), Selina Woldegbreal (CivMin) and Maia Model (Track One). (Photo credits: Santiago Gomez Montenegro, Liz Do, Maia Model)
Hover over the countries highlighted in blue to see where our incoming students are coming from.
Urvi Verkhedkar (Year 1, ChemE)
Hometown: Kuala Lumpur, Malaysia
Why U of T Engineering? I have a huge interest in sustainability, and U of T Engineering  has so many cool courses and minors related to this area, as well as amazing research — quantum-dot solar cells, studies in urban environments — and extracurriculars: Blue Sky Solar Racing and Engineers Without Borders, to name a few. I feel that I'll get incredible opportunities to explore my interests in sustainability here.
First-year plans: I'm excited to be studying chemical engineering at U of T, and I'm hoping to pursue a minor in environmental engineering. During my first year, I'm hoping to join some engineering-related design teams to get some hands-on experience, though I'm not sure which! I'm definitely looking forward to trying clubs that get me outdoors, such as mountain biking or the Iron Dragons.
Future goals: After I graduate, I'd like to be involved in a sustainable technology startup, possibly in recycling or eco-friendly manufacturing.
Santiago Gomez Montenegro (Year 1 MSE)
Hometown: Panama City, Panama
Why U of T Engineering? I am ecstatic about starting school here because in addition to countless prospects for professional and academic development, the university is at the heart of the city, with great sporting facilities, and an environment that fosters diversity and community-building.
First-year plans: During my first year, I plan to get involved in engineering student clubs, and to search for work and research opportunities. I'm also looking forward to making friends and playing soccer.
Future goals: After I graduate, I would love to be at the forefront of technological innovations in materials design. I aspire to take developments in the field beyond a laboratory and into a business setting where they can be converted into beneficial products.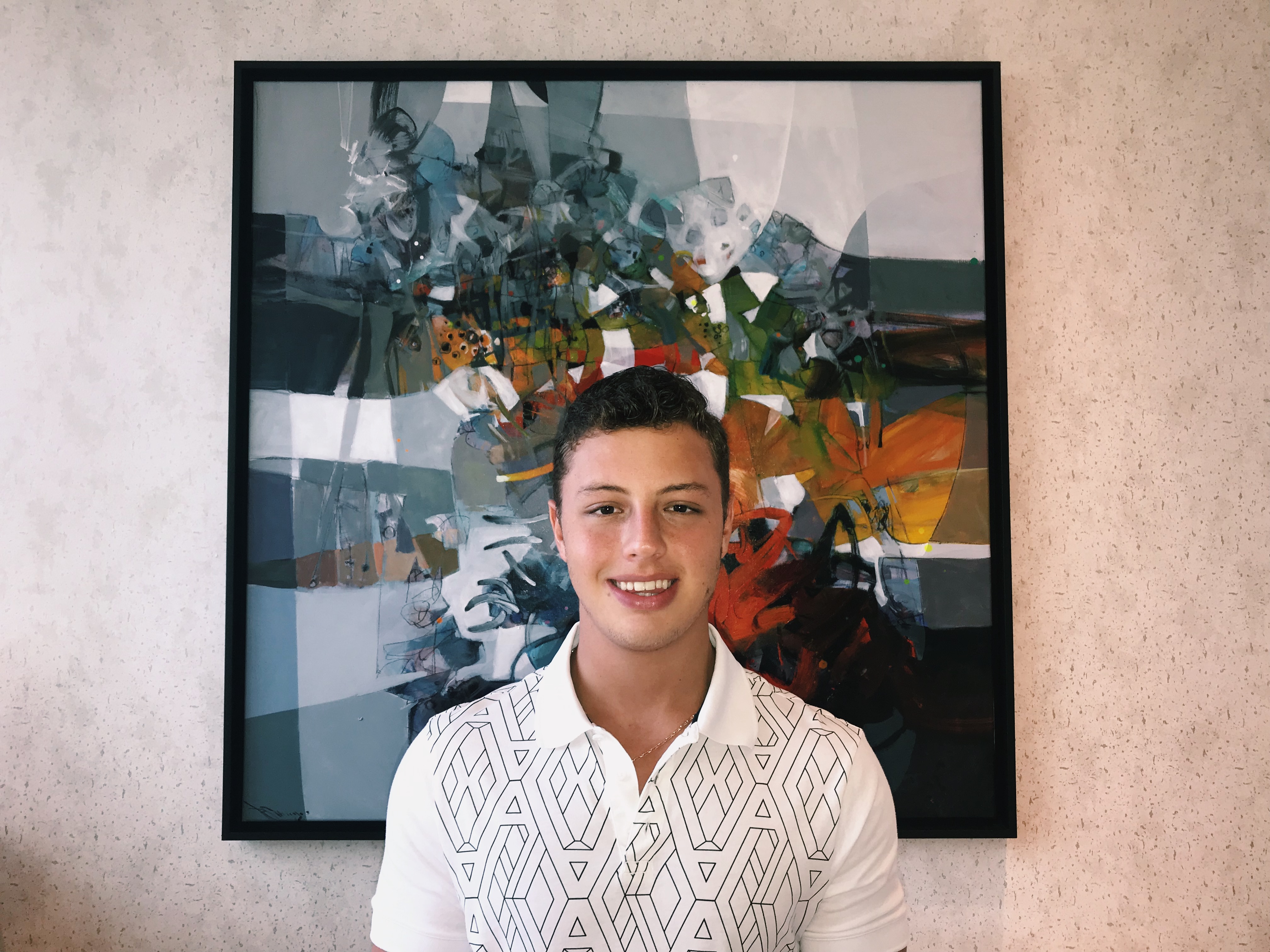 Sofia Karter Lopez (Year 1 EngSci)
Hometown: Santo Domingo, Dominican Republic
Why U of T Engineering? Engineering at U of T is among the best in the world and the unique engineering science program really drew me in, as I'll get to learn about all the engineering disciplines and then choose which one I want to specialize in.
The PEY Co-op program was also important to me as it will make it easier for me to start working once I graduate. And of course, being in such a diverse and vibrant city like Toronto is a big plus.
First-year plans: The first thing I plan to do is start auditioning for musicals! I want to see if I can join any dance classes or clubs and maybe something related to photography, as that's something I've been doing for several years now.
Future goals: I hope to have a career in the engineering field but for now, I'm excited to live in a new place, meet new people, learn new perspectives and discover new ways of seeing things. For the first time I will be studying and learning about exactly the things that I've always really cared about.
Selina Woldegbreal (Year 1 CivE)
Hometown: Toronto, Canada
Why U of T Engineering? I chose U of T Engineering not only for their beautiful campus, but for the amazing program it offers. U of T is one of the best universities in the world and I did not want to miss out on going there!
First-year plans: For the first year, I plan to focus on my academics, but as I get comfortable I hope to experience some extracurriculars as well, joining clubs and networking throughout campus. I am excited to meet the international students coming to U of T and I'm enjoying the start of a new experience. I am very excited to meet my future friends and classmates and to enjoy my next four years at U of T Engineering.
Future goals: I don't exactly know what I want to do after graduation — I'm taking it one step at a time and look forward to seeing how studying civil engineering goes!
Hirotaka Müller-Mark (Year 1 IndE)
Hometowns: Miyazaki, Japan and Berlin, Germany
Why U of T Engineering? I chose U of T because of its prestigious reputation in Canada and the world.
First-year plans: I have never been to Canada, so starting a new chapter of my life there is probably the most exciting factor of starting school at U of T. I know my first year is going to be challenging but I will try my best to balance my academics and fitness, but also a top priority is meeting new people and making new friends. I'm also looking forward to joining clubs and student associations. I'm a foodie and am looking forward to exploring Toronto for good restaurants.
Future goals: I want to work in the finance and business industry or at a startup where I can hopefully apply what I will have learned from my industrial engineering program. It's exciting knowing that what I'm going learn here is going to shape my life after graduation.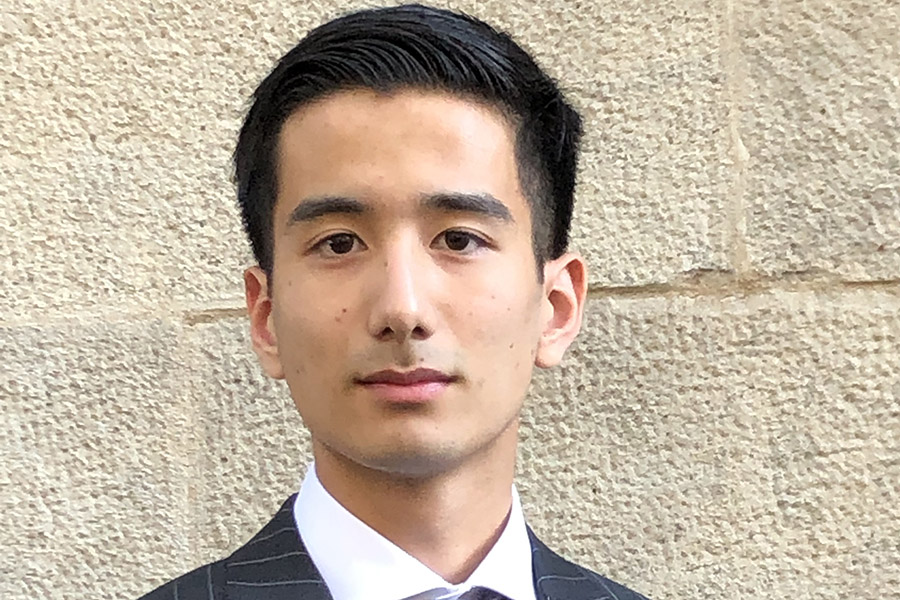 Chloe Bell (Year 1 EngSci)
 Hometowns: Geneva, Switzerland; Haute-Savoie en Rhône Alpes, France; and, San Diego, California
Why U of T Engineering? I chose U of T because of the high quality of teaching in engineering as well as its international links and culture. And U of T was my dream school!
First-year plans: My goal during first year is to really get the best experience possible. For me, this includes getting involved in my community through clubs and activities. I also want to increase my knowledge in the engineering field through the challenges that engineering science will offer in order to make a better choice for my major at the end of second year.
I'm excited for class in order to connect what I learned before to new engineering concepts. I am also excited to meet many new people that all have different backgrounds and stories while connecting in common points we have. I can't wait to share my knowledge and experiences while also learning from others.
Future goals: I would like work at a company that allows me to travel, be collaborative and lead.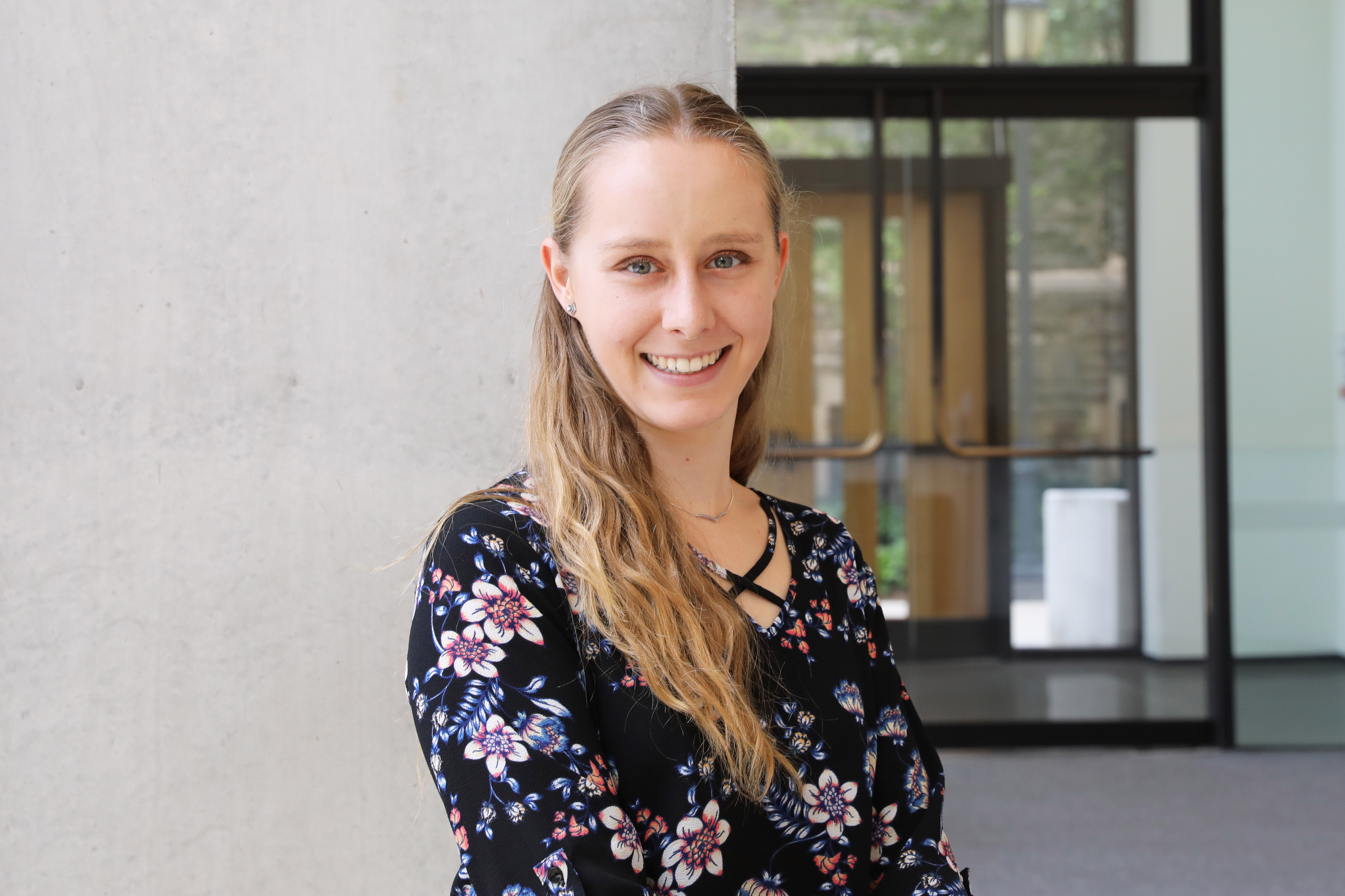 Joel Biju Thomas (Year 1 EngSci)
Hometowns: Kerala, India and Kampala, Uganda
Why U of T Engineering? I chose U of T Engineering for the new Machine Intelligence major in engineering science.
First-year plans: I want to learn more about programming. Also, I plan to explore and participate in different clubs — maybe photography and different athletic clubs. I'm looking forward to Frosh Week, meeting new friends and moving into residence.
Future goals: I want to pursue graduate studies in machine learning.
Maia Model (Year 1 Track One)
Hometown: Philadelphia, Pennsylvania
Why U of T Engineering? It's a great program in a great location. My first criteria for universities was snow, and Toronto is a wonderful city, so I'm really excited to have the opportunity to study at U of T and step out of my comfort zone. I think what set U of T apart was the engineering culture, and in reading the Engineering Society's Skulepedia, I saw that I'd fit in.
First-year plans : I love to get involved with the community and I hope to find a home in extracurriculars. I'm really excited to go on adventures in Toronto and I'm sure there will be plenty to 'write home about,' especially with the food. My family is from Trinidad and there are only three roti shops in Philly, but there are plenty in Toronto and one right around the corner from campus.
Future goals: I've considered law school or graduate school but I want to see where my adventure takes me, literally. I may end up back in the states or stay in Canada or maybe find a new continent!