To address challenges ranging from ensuring aircraft safety and reliability to improving social media analysis, a diverse range of companies all come to the same place: the University of Toronto Institute for Multidisciplinary Design & Innovation (UT-IMDI).
Founded in 2012 by Professor Kamran Behdinan (MIE), UT-IMDI catalyzes multidisciplinary collaborations between engineering students and industry partners. Undergraduate and MEng students apply for paid internships lasting several months, providing engineering solutions for companies in a variety of sectors. The students get a vibrant experiential learning environment, while partner companies benefit by leveraging innovative new ideas and identifying potential future talent.
"UT-IMDI is a cornerstone in our Faculty's strategy to prepare students to be competitive in a complex global engineering environment," said Tom Coyle, U of T Engineering vice-dean, undergraduate. "Congratulations to our students on completing these innovative projects — I hope you are as proud of your accomplishments as we are."
This year more than 75 companies partnered with UT-IMDI. On Oct. 10, 2017, students and industry partners gathered to celebrate the completion of 25 projects and recognize Jon Novacek (CompE 0T2) of Safran Electronics & Defense Canada, recipient of the 2017 UT-IMDI Recognition Award.
"For engineering students and professionals alike, working on real-world problems is the ultimate," said Novacek. "Working with the students, helping them develop their technical and professional capabilities, and watching them bring a fresh mindset to our challenges is both enriching and refreshing."
Meet three students working across disciplines to address industry challenges:
Beston Leung (Year 3 CompE)
Client: Safran Electronics & Defense Canada
Project: Safran makes aircraft landing gear and control systems — and safety is its top priority. Leung developed a set of resources to facilitate safety and reliability analysis during multiple project phases, including bid, preliminary and detailed design. He created a component library containing all parts and their respective failure rates, which is used to perform fault tree analysis.
Takeaway: "The highlight of the project is that I know what I did will be used by the company in the future in other projects. This gives me an immense sense of achievement," said Leung.
Anna Bucholc (MIE MEng candidate)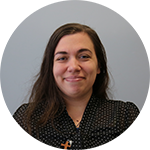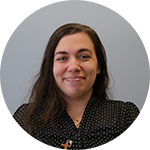 Client: Pratt & Whitney Canada
Project: Bucholc worked on two projects: she performed detailed finite element analysis of highly stressed locations in an aircraft engine to optimize performance, and collected and analyzed data on displacement for a rig system simulating vibration of a Jeffcott rotor model.
Takeaway: "I had an exceptional working experience at Pratt & Whitney Canada," said Bucholc. "The people are really friendly, helpful and very knowledgeable. I worked closely with my supervisors and a research fellow — they encouraged a dynamic and practical learning environment even when they had busy schedules."
Herman Chandi (Year 3 IndE)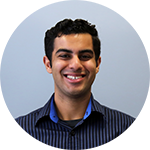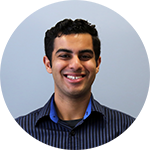 Client: Bombardier Aerospace
Project: When the unexpected happens on Bombardier aircraft — such as aborted takeoffs or emergency landings — operators file incident data reports. Chandi's project was to analyze the current mechanisms for mining these aircraft incident data sets and optimize it by restructuring the process, automating some elements, and also rewriting much of the code.
Takeaway: "I really enjoy working with data and I also found the process optimization aspect of this project very interesting. I'm currently in 3rd year so I'm planning on going on my Professional Experience Year (PEY) next year — I think on PEY, I'd like to work in these areas in a different context to get a wider variety of experience," said Chandi. "Ultimately, as I learned on this project, what I really enjoy the most is working on difficult problems and making the world around me work better, whether it be processes, work flows, or organizations."