Human Health
U of T Engineering is a leader in health care engineering. Together with doctors, medical researchers, policymakers and industry, we are helping people around the world live longer, healthier lives.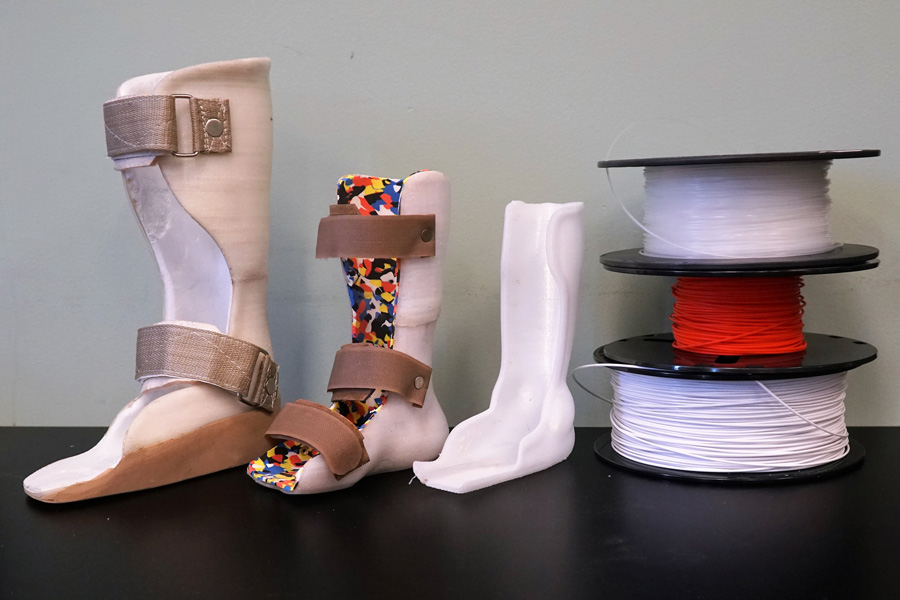 ENTREPRENEURSHIP & INNOVATION
Industry Partnerships
To enable future success in the evolving bioproducts industry, we developed specialized programs to teach students to translate their bioengineeiring research into successful startups.
researchers with human health focus

received the largest single research investment in Canada's tri-agency history
among Canadian universities in biomedical engineering

For Jerry Evans (CivE 7T8, MASc 8T0), every job is a custom job.
"The shape of a person's limb is as unique as their signature," he says. "You can't meet this need with mass production."
After graduating from U of T with an MASc in civil engineering, Evans pursued an MBA and had a successful 20-year career in the financial sector. Today, he is the CEO of Nia Technologies Inc., a not-for-profit social enterprise that uses computer-aided design (CAD) software and 3D printers to enhance the fabrication of prosthetic devices around the world