Human Health
U of T Engineering is a leader in health care engineering. Together with doctors, medical researchers, policymakers and industry, we are helping people around the world live longer, healthier lives.
Industry Partnerships
To enable future success in the evolving bioproducts industry, we developed specialized programs to teach students to translate their bioengineeiring research into successful startups.
researchers with human health focus

received the largest single research investment in Canada's tri-agency history
among Canadian universities in biomedical engineering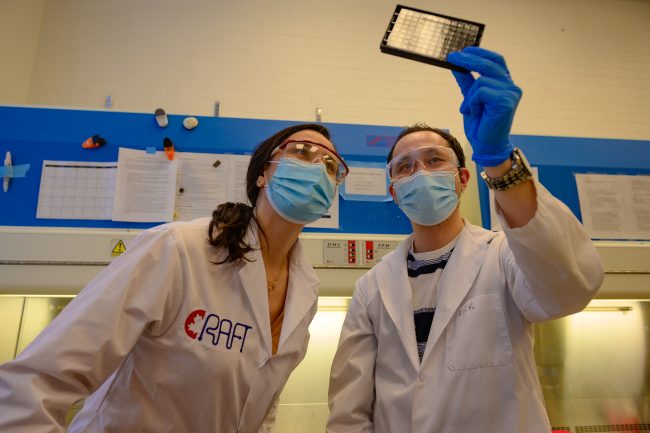 Using their novel organ-on-a-chip platform, a U of T Engineering research team has identified a molecule with the potential to combat one of the most severe complications of COVID-19 infections. 
The molecule, a novel anti-inflammatory peptide called QHREDGS, does not act on the virus directly. Instead, it works to prevent a potentially life-threatening immune reaction known as a cytokine storm. 
Cytokine storms are known to occur in some patients with COVID-19, as well as other illnesses