For Randy Sinukoff, the best part of being a course instructor is watching new understanding take root. "I love it when the light goes on in someone's head," he says. "I love it when they discover something they never thought of before, or realize something that they can apply to their own life and work."
Sinukoff (ChemE 8T2, MASc 8T4) is a Senior Associate at Stantec Consulting Ltd. and is also the instructor for CHE1431H Environmental Auditing, a Master of Engineering course for full-time and part-time graduate students. He is one of a number of sessional lecturers who work full-time in industry and make time to offer their expertise to students at U of T Engineering.
In addition to his own course, which he has instructed since 2012, Sinukoff delivers guest lectures for students in fourth-year classes and volunteers for an on-campus mentorship program. He offers students first-hand knowledge of what it's really like to work in industry.
Sinukoff clearly enjoys interacting with students, but he says that there are other benefits to himself and his company. "In my business, we don't run ads; it's all about the quality of the people we hire," he says. "When you're engaging with 20-plus students in a classroom, you can see who the future employees might be."
Another advantage is reputational. "To teach, you have to be on top of your game and make sure that you're current with everything in the field," he says. "When people find out that I teach a course, they can see I know what I'm doing. That speaks to the credibility and professionalism of me and my company."
Two more industry professionals who are involved with courses at U of T Engineering are profiled below:
Glen Ehasoo, P.Eng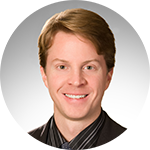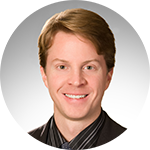 As a new instructor, Ehasoo is eager to share his knowledge with fourth-year Mineral Engineering students and to help introduce them to the industry. "I recently relocated to Toronto and when the opportunity came up to help, it felt like a good way to become engaged in the local mining community," he says, adding that building links with like-minded individuals is an important part of professional engineering.
Ehasoo is involved with MIN467H Mineral Project Design, a two-part course that focuses on the design of a mining project.  He is sharing his knowledge of the technical details of mine design and the applications of mine design software. "Computer models are only as good as the data you put into them — garbage in, garbage out," he says. "You need to understand what is going on so that you can verify and understand the output."
As a Principal Mining Engineer at RPA Inc., Ehasoo has more than 15 years of experience in the industry. He has consulted on project evaluations, due diligence reviews, open pit mine design, resource modelling, and mine scheduling. Ehasoo has worked on gold, silver, base metals, iron ore, coal, diamond, and rare earth projects in North and South America, Europe, and Asia.
Kim Iwasa-Madge, P.Eng (IndE 8T1)
Iwasa-Madge sees teaching as a natural extension of her own practice. "In my job, I was often involved in supervising and mentoring young engineers," she says. "I found that very fulfilling."
Iwasa-Madge teaches MIE542H Human Factors Integration. She is an expert in human factors engineering, which applies knowledge of human capabilities and limitations to the analysis, design and operation of products, services and systems. Through her own company, iMadgen Human Factors Inc., she provides consulting services, primarily for the nuclear power industry. For example, she might be involved with designing an operator interface in a control room to be more intuitive, minimizing the potential for human error.
Running the course in addition to a full-time job takes a lot of work, but for Iwasa-Madge it is worth the effort. "As a practitioner, we often work with interns or recent graduates, and there are capabilities we want our new hires to have," she says, adding that through the course, she can help impart that knowledge.
Teaching also helps with other aspects of her job. "The course also makes me think about how to communicate human factors concepts — something that I have to do all the time, and not just with students," she says. Still, like most lecturers, her favourite part of the job is meeting new people. "U of T has amazingly diverse students because the university is so multi-cultural," she says. "Learning more about them and their goals is a lot of fun."