Four U of T Engineers have been honoured by the Ontario Society of Professional Engineers (OSPE) and Professional Engineers Ontario (PEO) with Ontario Professional Engineers Awards. Professor Jennifer Drake (CivMin) received the Young Engineer Medal, for an early-career engineer who has demonstrated professional excellence as well as service to the community. David Beckman (ChemE MASc 8T1) garnered the Engineering Medal for Entrepreneurship, for an engineer who has applied new technologies or innovative approaches enabling new companies to get started. Nick Di Donato (IndE 8T1) received the Citizenship Award, honouring an engineer who has made significant contributions to society. David John Lapp (GeoE 7T8) earned the Engineering Medal for Engineering Excellence, recognizing overall excellence in the practice of engineering, where the innovative application of engineering knowledge and principles has solved a unique problem, led to advanced products, or produced above-average results.
"These prestigious awards recognize the wide-ranging contributions made by our faculty and alumni to engineering in Ontario, through their innovation, leadership, and service," said Cristina Amon, Dean of the Faculty of Applied Science & Engineering. "I am delighted that PEO and OPSE have chosen to honour these outstanding members of our community."
Jennifer Drake's research is focused on Low Impact Development (LID) stormwater systems, watershed planning and stormwater management, and the impact of LID technologies on aquatic environments, urban water security and wet weather policy. She has developed new, more accurate regional flood equations for the Ontario Ministry of Transportation for ungauged watercourses – work that is essential for flood planning. As a member of U of T's Green Roof Innovation Testing Laboratory, she is currently working with the City of Toronto and Toronto Water on research that will inform the city's Green Roof Bylaw and Green Construction Standard. Her work has garnered significant funding, and she recently received the Ontario Early Researcher Award. An active member of her community, Drake serves on the Toronto Region Conservation Authority (TRCA) Board of Directors and TRCA's Regional Watershed Alliance. She regularly engages with the media and is active on social media to educate the public on urban flooding and flood prevention.
David Beckman is President and CEO of Zeton Inc., a company that specializes in the design and fabrication of pilot, demonstration and modular production plants for process development applications worldwide. As one of the founders of the company, he played a key role in all aspects of its growth from a small start-up business to the world leader in its specialty niche. Beckman has been involved in process development and scale-up applications for over thirty years, including pilot and demonstration plants for bioenergy applications, many new and alternative energy and petroleum processes, and new chemical processes. Zeton has been recognized with the Bentley Be Inspired Award for Innovation in Process Manufacturing and Beckman has received the Canadian Society for Chemical Engineering (CSChE) Award in Design and Industrial Practice. A leader in his professional community, he is currently Vice-President of CSChE and a member of the ChemE Board of Advisors. He served as Chair of the Society of Chemical Industry from 2010-2015.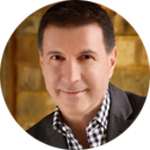 As founder, President and C.E.O. of Liberty Entertainment Group since 1986, Nick Di Donato has restored several heritage buildings in Toronto, turning them into leading entertainment venues. He has made exceptional contributions to the community as a member of boards and committees for institutions such as Sick Kids and Variety Village, and has volunteered his time to U of T, George Brown College, and St. Michael's College School. Di Donato has served on committees and trade missions for the City of Toronto and was a member of the Toronto Transit Commission's Board of Directors. He is founder and co-chair of the annual Caring & Sharing Children's Christmas Gala and has provided sponsorships and donations to many charitable events held at the Liberty Grand.  Di Donato has received the Toronto's Construction Association "Best of the Best" Award, Foodservice & Hospitality Magazine's Pinnacle Award for "Entrepreneur of the Year", Ontario's Trillium Award for "Restaurateur of the Year", and the Toronto Economic Development Council Business Recognition Award.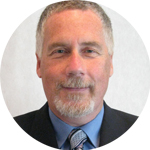 After nearly 20 years working as a consulting engineer in Canada's Arctic region, David Lapp joined Engineers Canada in 1997. His work focuses on infrastructure, environment, sustainability and climate change issues and their impact on the practice of engineering. This includes managing the development of practice guidance to engineers in these areas. Since 2005, he has led a national project to assess the engineering vulnerability of public infrastructure to the impacts of a changing climate. This project developed the infrastructure climate risk assessment tool known as the PIEVC Protocol, which has been applied to a variety of infrastructure systems across Canada and internationally. Lapp is also responsible for Engineers Canada's Infrastructure Resilience Professional (IRP) program, which trains and certifies professional engineers to plan, design and manage resilient infrastructure in the face of a changing climate. Lapp was one of the first recipients of the Infrastructure Resilience Professional certification. He also completed an 8-year assignment with the World Federation of Engineering Organizations Standing Committee on Engineering and the Environment. He is a Fellow of Engineers Canada.