Eleven members of the U of T Engineering community have been elected as 2023 fellows of the Canadian Academy of Engineering (CAE). Professors Ali Dolatabadi (MIE), George Eleftheriades (ECE), Baochun Li (ECE), Xinyu Liu (MIE) and Ning Yan (ChemE), along with alumni Janet Elliott (EngSci 9T0, MechE MASc 9T2, PhD 9T7), Mina Hoorfar (MechE MASc 0T1, PhD 0T5), Steve Hranilovic (ElecE MASc 9T9, PhD 0T3), Mark Martinez (ElecE 8T7, MASc 9T0), Carolyn Ren (MechE PhD 0T4) and David Tennenhouse (ElecE 7T7, MASc 8T1), are among the CAE's 55 new fellows. The CAE is a national institution through which individuals who have made outstanding contributions to engineering in Canada provide strategic advice on matters of critical importance to Canada and to Canadians.  
"The election of these exceptional faculty and alumni to the Academy is an important recognition of their impact as engineering innovators, educators and leaders, both nationally and globally," says U of T Engineering Dean Christopher Yip. "On behalf of the Faculty, congratulations to all our new CAE fellows." 
Ali Dolatabadi is working to design, build and promote environmentally responsible coating processes which can meet the technical and economic needs of industry. Prior to joining U of T, he was a Research Chair in Multiphase Flow and Thermal Spray at Concordia University. His research has advanced the fundamental understanding of thermal spray processes, as well as droplet dynamics, heat transfer and phase change, for the development and characterization of novel functional coatings and surface engineering solutions. Dolatabadi is associate director of the Centre for Advanced Coating Technologies and was instrumental in the formation of Green-SEAM, the first surface engineering research network in Canada. He served as president of the Canadian Society for Mechanical Engineering from 2014 to 2016 and as president of the Engineering Institute of Canada from 2020 to 2022. He has received several awards for his research and teaching.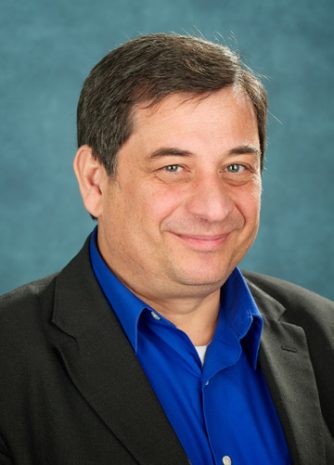 George Eleftheriades is a pioneer in the field of metamaterials, which are artificial electromagnetic materials that can bend waves and process light in unnatural ways. The applications for these materials are immense and include sub-wavelength imaging in advanced medical diagnostics, very small and efficient antennas, wireless power transfer, efficient solar light harvesting, and even cloaking, where waves are bent around an object in a way that renders them transparent. Eleftheriades has become a world leader in this area by marrying fundamental physics and engineering to demonstrate the potential of this technology and then using it to invent novel devices for wireless communications, radar, super-resolution imaging and in the defence sector. Eleftheriades is a fellow of the Institute of Electrical and Electronics Engineers (IEEE) and the Royal Society of Canada, and has received many of the most prestigious national and international awards in his field. 
Baochun Li is a pioneering researcher and innovator in multimedia systems, networking, cloud computing and distributed systems. A Bell Canada Endowed Chair since 2005, he has worked closely with industry partners such as Bell Canada and Microsoft and has published many influential papers, garnering more than 24,000 citations and an h-index of 86. Li led the creation of R2, the world's first large-scale peer-to-peer video streaming system using network coding; R2's technology was the first deployment of network coding in commercial video broadcasting. Li is also a leader in application-layer network protocols, which are technologies used to speed up the delivery of large volumes of data across cloud datacentres and the Internet. In response to the COVID-19 pandemic, he recently launched one of the first dedicated online conferencing platforms. Li is a fellow of IEEE and has received several prestigious awards for his contributions. 
Xinyu Liu is a world-renowned innovator who has tackled challenging interdisciplinary problems in microrobotics and microfluidics. His seminal contributions in microrobotic biomanipulation and diagnostic biosensors have significantly advanced the state-of-the-art and provided practical solutions to in vitro fertilization treatment and point-of-care diagnostics. Liu has developed a series of paper-based microfluidic biosensors for rapid diagnosis of conditions such as HIV, hepatitis, prostate cancer, cardiovascular disease and COVID-19. His research has led to 13 patents, with six licensed to industry, and technologies stemming from his work are sold in more than 20 countries. Prior to joining U of T Engineering, Liu was the Canada Research Chair in Microfluidics and BioMEMS at McGill University. He is a fellow of the American Society of Mechanical Engineers, the Canadian Society for Mechanical Engineering and the Engineering Institute of Canada.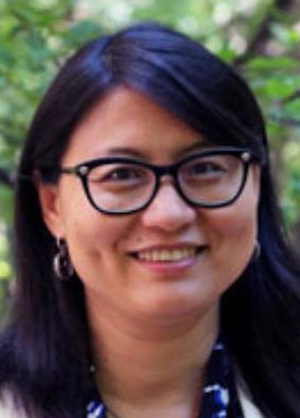 The Canada Research Chair in Sustainable Bioproducts, Ning Yan is an internationally renowned expert in converting renewable biomass into bio-based chemicals and functional materials. She is a global leader in developing bio-based adhesives, polyols, foams and resins using renewable biological building blocks. Yan led a large industry consortium to create a bark biorefinery for obtaining bio-polyphenolic compounds from waste bark residues. Her research team was the first to successfully synthesize bio-based epoxies using biophenolic extractives instead of toxic bisphenol A (BPA). Companies around the world are pursuing commercial applications of similar bark biorefinery processes. Yan's research has resulted in 200 journal publications, eight patents/patent applications, and collaborations with academic, government and industry researchers around the world. She is a fellow of the Engineering Institute of Canada and the International Academy of Wood Science.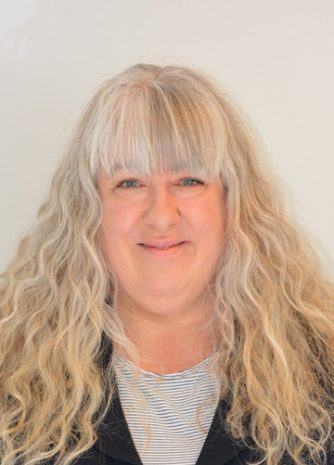 Janet A. W. Elliott is a University of Alberta Distinguished Professor, recognized as being among the world's leading engineering scientists, known for her profound insight into fundamental and applied thermodynamics. Her creative and elegant integration of mathematics and experimental data has addressed many long-standing problems across a wide array of disciplines in science, engineering and medicine, particularly in surface science and cryobiology. Elliott's work has expanded thermodynamics to new complexity, new length scales and new disciplines, has provided some of the most cited works on the osmotic virial equation and statistical rate theory, and has provided leading cryopreservation protocols.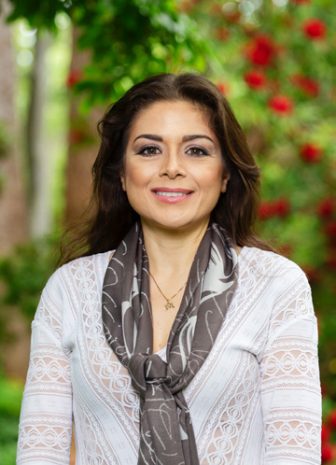 Mina Hoorfar is an accomplished academic leader and engineer known for her inspired teaching, award-winning research, innovative administrative leadership and championing of equity, diversity and inclusion. Her research in microfluidics and nanotechnology is applied to energy, health and the environment. An outstanding teacher, she has received the EGBC Teaching Excellence Award and has been recognized by Engineers Canada as an Equity, Diversity and Inclusion Leader. Hoorfar has served in senior academic leadership roles including Director, School of Engineering at UBC Okanagan and Dean of Engineering and Computer Science at the University of Victoria.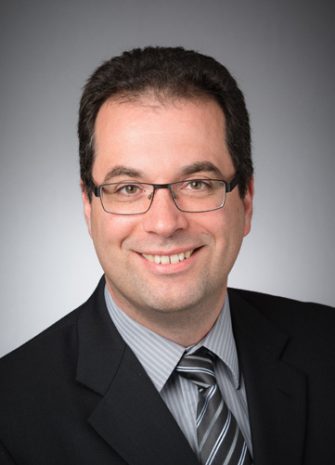 Steve Hranilovic is a research pioneer in optical wireless communications, an academic innovator and a technology leader developing Canadian-made solutions to bring equitable internet access to Canada's northern, remote and rural communities. He ranks in the top 2% of researchers worldwide, his research has been applied widely in academia and industry and he is a Fellow of the IEEE and Optica. Hranilovic led the transformation of engineering education for 6,000 undergraduates, championing experiential project-based curricula. As Vice-Provost and Dean of Graduate Studies at McMaster, he is responsible for fostering innovation and maintaining a rich learning environment for graduate students across campus.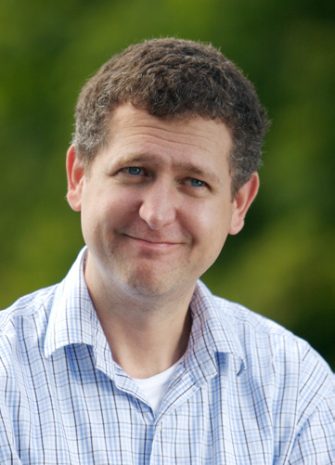 Mark Martinez has made outstanding contributions to the pulp and paper industry, one of Canada's largest manufacturing industries. He has developed new knowledge for improved operations in papermaking and co-invented several new products and processes. Martinez has trained a large number of engineers at the post-graduate level and disseminated knowledge through university teaching and industry courses. He has also played a significant leadership role as director of several university-industry initiatives for the traditional industry as well as the newly emerging bio-products sector. His accomplishments have contributed to the strengthening of a vital pulp and paper industry in Canada. 
Carolyn Ren is renowned for her leading-edge contributions to droplet and air microfluidics innovation. Her physical and theoretical models, as well as her design and optimization tools, have enabled new, integrated Lab-on-a-Chip devices for life sciences, environmental monitoring and material synthesis applications. Ren is forging a new frontier in soft, wearable assistive robotics technologies development, enabled by air microfluidics techniques. These lightweight, tetherless innovations are transforming prosthesis design and treatment of lymphedema, edema and arthritis. She has co-founded four start-up companies to commercialize her team's inventions, is a Fellow of the CSME and a Member of the RSC College.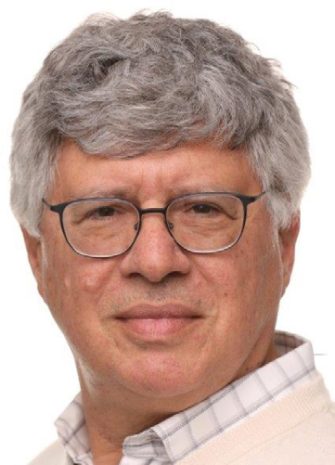 David Tennenhouse is passionate about innovation and has led advanced research enabling software-defined networking and software radio. He has worked in academia, as a faculty member at MIT; in government, at DARPA; in industry at Intel, Amazon/A9.com, Microsoft and VMware; and as a partner at New Venture Partners and co-founder of Vericom Systems Ltd. Tennenhouse has championed a wide range of technologies, including networking, distributed computing, blockchain/digital assets, computer architecture, storage, machine learning, robotics and nano/bio-technology. He holds a BASc and MASc in Electrical Engineering from the University of Toronto and obtained his PhD at the University of Cambridge.