This week, U of T Engineering received $16.9 million from the Government of Ontario to advance 13 innovative research projects. Awarded through the Ontario Research Fund (ORF), three of the most significant grants build on the Faculty's established research excellence in sustainable combustion for aircraft, city building and solar energy.
ORF – Research Excellence
Through the ORF Research Excellence stream, three professors received funding to accelerate research with key economic and societal benefits for Ontario.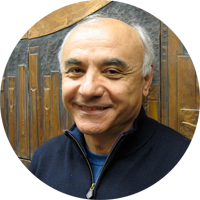 Professor Ömer Gülder of the University of Toronto Institute for Aerospace Studies (UTIAS) received $3.1 million to develop next-generation combustor technologies for aircraft. Gülder and his research team will be designing gas turbine engines that are more fuel-efficient, produce less carbon emissions and reduce maintenance requirements. The result would be a more sustainable way to travel the skies.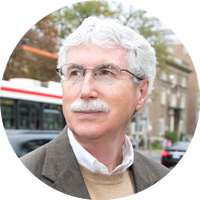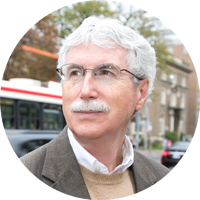 Professor Eric Miller (CivE) was awarded more than $2.9 million to create and implement iCity, a virtual lab for urban design that will develop and apply advanced data, analysis and visualization capabilities to find groundbreaking ways to improve urban transportation system performance. The system will help design efficient, sustainable cities for the well-being of individuals and society.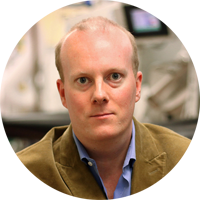 Professor Ted Sargent (ECE) was granted $2.9 million to create a new class of low-cost, highly efficient solar cells by combining existing technology with a novel and versatile material known as colloidal quantum dots. Solar power is the safest, cleanest and most abundant source of energy that society has at its disposal. Sargent and his team will partner with 10 companies to commercialize the technology and enhance the energy industry in Ontario.
ORF – Research Infrastructure
Ten U of T engineering professors received grants through the ORF Research Infrastructure stream intended to ensure Ontario's research infrastructure remains competitive in attracting the world's leading researchers. This funding follows significant investment in U of T Engineering infrastructure from the Canada Foundation for Innovation (CFI).
Gisele Azimi (MSE, ChemE) – Extraction, Processing, and Recycling of Strategic Materials ($115,214)
Amy Bilton (MIE) – Laboratory for Prototyping Energy and Water Systems ($100,000)
Eric Diller (MIE) – Laboratory for Micro-Robotics Research ($100,000)
George Eleftheriades (ECE) – CERES: Centre for Reconfigurable Electromagnetic Surfaces ($2.6 million)
Amr Helmy (ECE) – Canadian Entangled Photon Source ($3.2 million)
Hoi-Kwong Lo (ECE) – Smart Grid: Cyber-Physical Operation, Security and Quantum Technology ($762,660)
Elodie Passeport (ChemE, CivE) – Stable Isotope Facility for Improved Understanding of the Fate and Removal of Emerging Contaminants in Water ($200,000)
Joyce Poon (ECE) – Integrated Quantum Photonics for Secure Communications ($399,999)
Angela Schoellig (UTIAS) – Indoor/Outdoor Testbed for Aerial and Ground Multi-Robot Research ($99,946)
David Sinton (MIE) – From Fracture to fluids to combustion: Infrastructure to understand the implications of hydraulic ($250,000)
"We are grateful to the Ontario government for investing in so many of our professors for their world-leading work," said Dean Cristina Amon. "This funding will accelerate the globally significant and transformational research for which U of T Engineering is known, and advance innovative solutions to pressing issues such as sustainable energy and urban transportation design."
Researchers across the University of Toronto received more than $45 million for 38 different research projects, including six ORF Research Excellence grants. The Government of Ontario committed $209 million for institutions across the province.
(Photos: Dani Couture, Roberta Baker)