Research from U of T Engineering faculty — in fields from fluid dynamics to next-generation jet engines — has earned support from the Canada Research Chairs (CRC) program.
Professor Arun Ramchandran (ChemE) is the new Canada Research Chair in Engineered Soft Materials and Interfaces (Tier 2). Professor Adam Steinberg (UTIAS) becomes the Canada Research Chair in Turbulent Reacting Flow (Tier 2).
The professors join 24 others from U of T who received either new or renewed CRCs in the latest round. Across Canada, 176 new or renewed CRCs were announced by the federal government this week.
"The Canada Research Chairs recognize our Faculty's leading expertise in a wide range of areas, from resource extraction to aerospace engineering," said Ramin Farnood, Vice-Dean, Research at U of T Engineering. "This support will accelerate our research into innovative solutions that improve lives around the world. On behalf of the Faculty, I warmly congratulate all the recipients."
"The University of Toronto is very proud of our 20 new and six renewed Canada Research Chairs – all of whom are conducting important research with the potential to profoundly change the world," said Vivek Goel, U of T's vice-president of research and innovation. "Government funding is crucial for their work and helps U of T to attract and retain some of the top scholars in the world."
Launched in 2000, the Canada Research Chair program aims to help the country attract and retain research leaders in engineering and natural sciences, health sciences, humanities and social sciences. Tier 1 Chairs last for seven years, and recognize outstanding researchers acknowledged by their peers as world leaders in their fields. Tier 2 Chairs are for exceptional emerging researchers and last for five years.
Learn more about the latest recipients:
Understanding complex fluids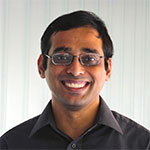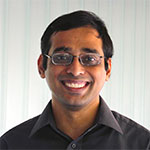 Many everyday materials — from shaving creams to silicone and even blood — contain soft particles in the form of drops, microgels, vesicles or capsules. The physical properties of these materials are currently determined based on trial and error, which is costly and inefficient. Professor Arun Ramchandran (ChemE) and his team specialize in using analytical studies and experiments to understand and predict how these soft materials can be manipulated to create innovative products, properties and functions. For example, his research to discover how blood clots – essentially soft gel particles – embolize blood vessels in embolic strokes and pulmonary embolism, will inform his efforts to then engineer the drug therapies to dissolve those clots. Other applications include better manufacturing processes for consumer products that reduce carbon and environmental footprints.
Learn more about Ramchandran's research
Cleaner, greener combustion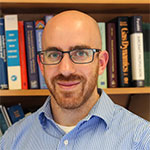 Professor Adam Steinberg (UTIAS) and his team study the complex physical and chemical processes taking place inside the combustion engines used in jet aircraft or large power plants. Adapting such engines to produce fewer emissions and use less fuel — or even to use biofuels — can compromise the stability of their operation, for example, by introducing vibrations that can damage engine components. Steinberg's insights could help make low-emission engines safe enough to replace current models.