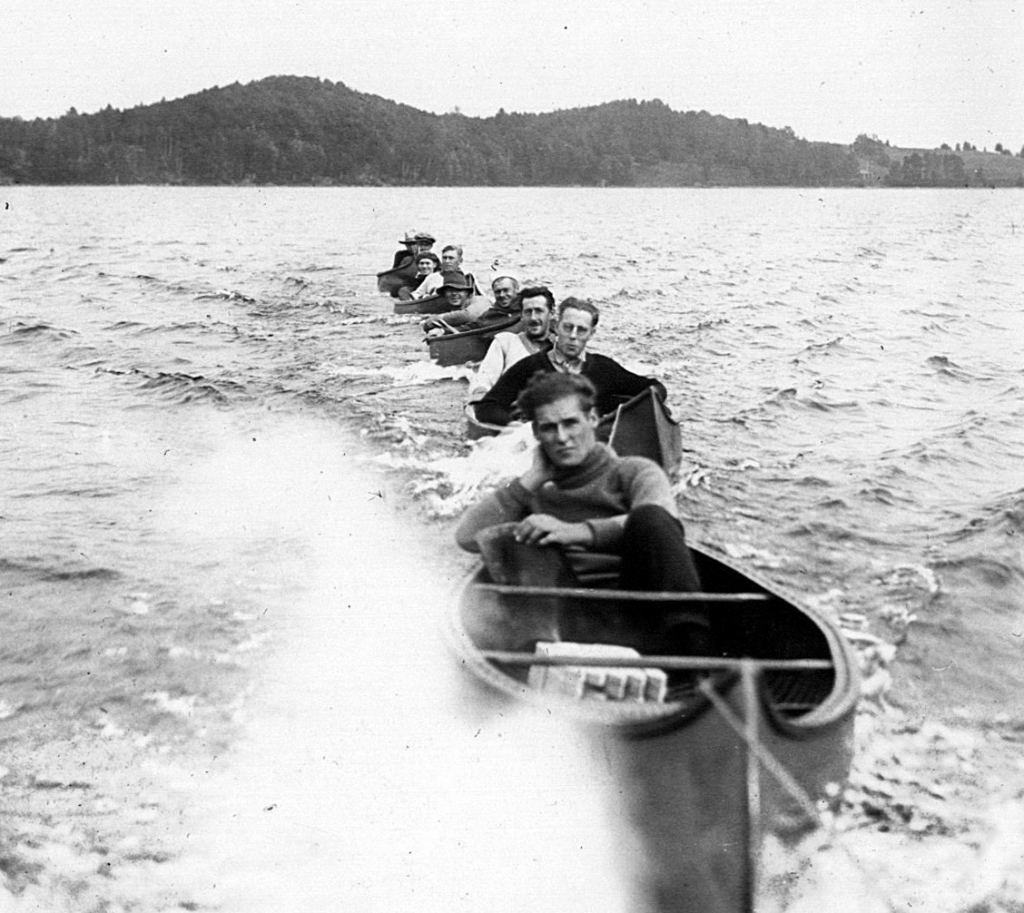 This story is Part 7 of an eight-part series, Engineering Experiential Learning, running throughout spring and summer 2015.
At the end of summer before their third year of classes, civil and mineral engineering students travel to the heart of cottage country to spend two weeks learning the art and science of land surveying.
Survey Camp, a 175-acre property on the northern shore of Gull Lake in Haliburton, Ont., has been a fixture in U of T Engineering's field work education since 1919, when the University purchased the land.
"The country is broken and rolling and admirably suited for the various problems that arise in practical surveying," states the 1930s camp manual.
Surveying is a core skill for these students, but "the main thing I learned at camp has more to do with life than with engineering: I learned that everybody has something valuable to offer," says Marcia Lamont Scott (CivE 4T7), who graduated from civil engineering at U of T in 1947. "Survey Camp taught us a lot technically, but it also taught us so much about working together."
"When you spend concentrated time sleeping, eating, learning and romancing with a group," adds alumnus Gordon McRostie (CivE 4T4), "you develop a camaraderie that is uncommon among classes."
While the fundamentals of surveying haven't changed since the camp opened in 1920, the students have. In 1947 Lamont Scott was the first woman civil engineering grad in Ontario; in 2014, U of T Engineering celebrated 30.6 per cent female enrolment in the incoming class. Between now and 2020, Survey Camp aims to raise $1 million to upgrade its 95-year-old buildings and add new women's facilities.
Ekaterina Tzekova (CivE 0T9, PhD 1T5) got to know her fiancé, Stephen Perkins (CivE 0T9), at Survey Camp; he proposed at the fire pit where their relationship kindled. While studying for her PhD, Tzekova returned to Gull Lake yearly as a teaching assistant to watch a new crop of campers make memories.
Beyond Survey Camp, all civil engineering students also travel to Gull Lake for a short field trip course prior to their second year of studies, visiting significant construction sites along the way.
"You wonder about the experiences of the students who came before you," says Tzekova. "It's neat how people of different generations have this place in common."
This story originally appeared in the Summer 2015 issue of U of T Magazine.