Adele Crete-Laurence (Year 1 EngSci) remembers the moment when she really started to feel like a leader.
"In air cadets, I worked my way up to second-in-command of the whole squadron," she explains. "As I stood in front of everyone on parade, I thought back to when I first started cadets and thought 'that person in the front seems so old! And now, I'm that person.' It was just amazing."
Stellar leadership skills not only propelled Crete-Laurence to U of T Engineering, but also to a prestigious, top-level entrance award: a Schulich Leader Scholarship.
Founded in 2011 by philanthropist Seymour Schulich through the Schulich Foundation, Schulich Leader Scholarships recognize Canadian students with academic excellence who exemplify leadership and embrace the STEM fields — science, technology, engineering and mathematics.
In 2020, five U of T Engineering students are among 10 from U of T to be awarded Schulich Leader Scholarships. The scholarships last for four years and are valued at $80,000 for science, technology or mathematics students and $100,000 for engineering students. Recipients become part of the Schulich Leaders Network.
That network is one of the things Crete-Laurence is most excited about, as she embarks on an engineering degree with plans to work on sustainability in aerospace. She loves meeting new people. "I've had a few experiences in a group with a lot of students that were very driven and had a lot of interests — like me — and it's always a really energizing experience," she says. "And I always leave it with just a lot of joy."
An entrepreneur and a business leader, Seymour Schulich is one of Canada's most generous philanthropists. He counts making a difference in the lives of young people among his proudest achievements. He has given $200 million to support the Schulich Leader Scholarship endowment and help launch the next generation of technology innovators.
Crete-Laurence hopes to be one of them. "Recently, I earned my pilot and glider licenses and became very passionate about aviation," she says. "I know a lot of people say that we shouldn't fly because it creates emissions, but aviation is a really key industry for travel, for trade, so it's not effective if we just ignore it. I'm really interested in how we can make it greener and improve the technology through different forms of energy. As I've learned more about energy in physics class, I've become even more passionate about how technology and going green can intersect."
"Seymour Schulich embodies truly visionary leadership," says U of T President Meric Gertler. "He sets a wonderful example for these ambitious students, as a successful entrepreneur and a leading light in Canadian philanthropy. "On behalf of the University of Toronto, I would like to thank him for enabling these exceptional students to join our academic community. We're delighted to welcome them to U of T."
"I want to express my true gratitude to Mr. Schulich," adds Crete-Laurence. "He has really made an impact on me. Being called a leader has renewed my sense of confidence as I go into what I know will be a challenging degree, and I'm going to seize every opportunity that arises for me."
---
Meet the 2020 U of T Engineering Schulich Leaders
Adele Crete-Laurence, Engineering Science
Crete-Laurence earned pilot and glider licenses as an air cadet, where she rose to second-in-command of her squadron and won the Royal Canadian Legion Cadet Medal of Excellence. And she still found time to debate with the Model United Nations, study piano, and sing in a choir. She hopes to make contributions to aerospace engineering and enjoy full involvement with the U of T Engineering community.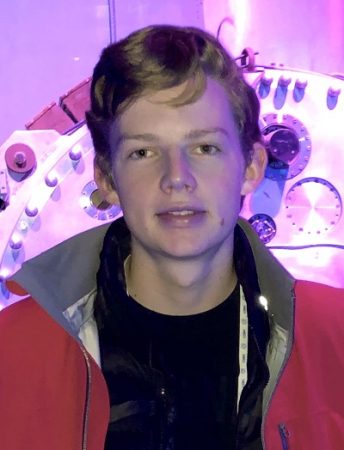 Zack Fine, Engineering Science
Fine didn't just build his own 3D printer at his high school, he used it to design, build and sell fidget spinners, and founded a 3D printing club for good measure. He was also involved in math and coding clubs, student government and Reach for the Top. He looks forward to getting just as involved in U of T Engineering's vibrant club and research community.
Aditi Misra, Engineering Science
From nanomedicine to robotics to sustainability, Misra has already delved into the gamut of engineering initiatives, and looks forward to more collaborations at U of T. Her achievements include a National Academy of Engineering award for her essay proposing a flywheel energy storage system for Mississauga, Ont., as well as a nanomedicine research proposal.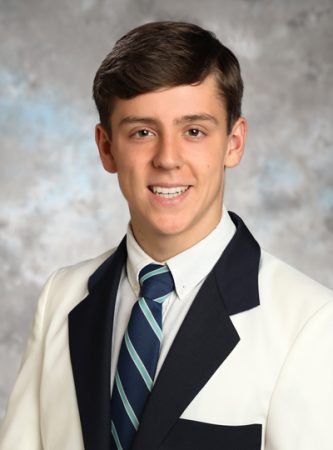 Christopher K.W. Adolphe, Engineering Science
A goalie for AAA hockey since 2017, Adolphe also found time to co-found a Duke of Edinburgh Club, focused on global citizenship, at his Toronto high school. He has a passion for emerging technological fields (such as AI, biotech and virtual reality) and has already participated in a project designing tech-driven solutions to mitigate the impact of natural disasters.
Azeem Mohammad, Electrical Engineering
Joining a drone-building club in high school gave Mohammad a passion for engineering, while years of volunteering fed his interest in helping humanity. He is looking forward to exploring a wide range of topics, meeting other students passionate about engineering, and building a career that allows him to have a positive impact on others.