Thirteen accomplished members of U of T Engineering's alumni community were recognized on Nov. 7 at the annual Engineering Alumni Network (EAN) Awards.
The awards ceremony, held at the Myhal Centre for Engineering Innovation & Entrepreneurship, celebrated alumni for their outstanding contributions to the Skule™ community as well as their remarkable career achievements.
"At all stages of their careers, U of T Engineering graduates use their creativity, technical knowledge and leadership skills to make life better for people around the world, and tonight's award winners are shining examples," said Dean Christopher Yip. "The depth and breadth of their impact is outstanding and truly inspiring. On behalf of the Faculty, I wish them all our warmest congratulations."
This year's recipients were:
Engineering Alumni Medal
First awarded in 1939, the Engineering Alumni Medal is the highest honour awarded by the Engineering Alumni Network. High achievement is the common thread that links past recipients of this medal. In their diverse careers, these individuals have demonstrated superior accomplishments and have responded with flair and excellence to the challenges they have faced. They are outstanding role models for U of T Engineering students.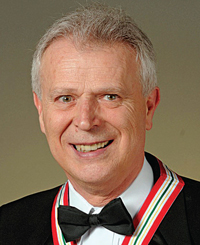 Levente L. Diosady (ChemE) is a professor of food engineering in the Department of Chemical Engineering & Applied Chemistry at the University of Toronto. His research interests include oilseed processing, membrane processes, extrusion, advanced separation processes and micronutrient fortification of food.
Diosady is the author of over 120 publications in refereed journals, including 17 patents. He has supervised more than 75 graduate students — 12 of which are professors on four continents.
He is the recipient of the Canada Award for Business Excellence, Professional Engineers of Ontario Engineering Medal, Eva Award of the Canadian Institute of Food Science and Technology, KY Lo Medal of the Engineering Institute of Canada and the Babcock-Hart Award of IFT. He is a Fellow of the Chemical Institute of Canada, the Canadian Institute of Food Science and Technology, the American Oil Chemists Society, International Academy of Food Science and Technology, The Hungarian Academy of Engineering and the Canadian Academy of Engineering. He is a recipient of the Queen's Diamond Jubilee Medal, a member of the Order of Ontario and an Officer of the Order of Canada.
Learn more about Professor Diosady (video)
Engineering Alumni Hall of Distinction Award
The Hall of Distinction is an assembly of extraordinary alumni, selected for membership by their peers for their exemplary accomplishments. These are graduates whose performances have ultimately defined what is most outstanding in our graduates and in our profession. The careers of the members stand as examples and add a sense of reality to the aspirations of successive generations of U of T Engineering students.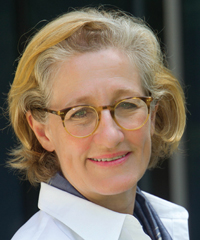 Deborah Goodings (CivE 7T5) is associate dean of engineering at George Mason University. In addition to her research and teaching at the University of Maryland, she co-founded and co-directed the UMD Master of Engineering and Public Policy Program. She also established one of the earliest and most active student chapters of Engineers Without Borders-USA, which completed 10 international infrastructure projects under her guidance. In recognition of her Engineers Without Borders-USA leadership, a gift was made to the university to endow the Deborah J. Goodings Professorship in Engineering for Global Sustainability.
Goodings' experience and expertise have led to her service to the U.S. National Academies and National Research Council, as well as to institutional visiting and review committees both in the United States and Canada. She was elected as a By-Fellow of Churchill College, Cambridge University, in 1996. Her career accomplishments have been recognized with awards from the U.S. Department of the Army; the U.S. National Research Council; the U.S. Universities Council on Geotechnical Engineering Research; Professional Engineers Ontario; and the University of Maryland.
Goodings earned her BASc in civil engineering from the University of Toronto and her PhD in geotechnical engineering from Cambridge University. She is a Fellow of the American Society of Civil Engineers; a Diplomate, Geotechnical Engineering (ret.); a registered Professional Engineer in Ontario; and a proud Canadian.
Learn more about Deborah Goodings (video)
A savvy entrepreneur, engineer and businessperson, John A. Macdonald (ElecE 7T9) is an outstanding role model for the U of T Engineering community and beyond.
As president and CEO of Enercare from 2006 to 2018, Macdonald built the company from its first employee to the largest provider of home services in North America. Under his leadership, Enercare underwent 17 acquisitions totalling more than $1 billion. In 2018, Enercare was acquired by Brookfield Infrastructure for $4.3 billion. Prior to leading Enercare, Macdonald built a number of successful startups, including Hydro One Telecom and Atria Networks.
Since graduating with a BASc in electrical engineering from U of T Engineering in 1979, Macdonald has been generous with his time, returning to campus to speak to students about career opportunities for electrical and computer engineering graduates. In the fall of 2018, he participated in The Entrepreneurship Hatchery's Demo Day as a judge, applying his decades of experience in building companies to help students embark on their own entrepreneurial paths.
In addition to his leadership at Enercare and his volunteerism at the University of Toronto, Macdonald and his wife have contributed to a number of community groups and agencies. He helped to raise funds to rebuild the York Centre for Children, Youth and Family, and more recently lent support to Brockville General Hospital and the Thousand Islands Playhouse.
Learn more about John A Macdonald (video)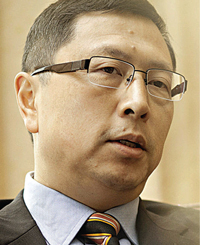 Shawn Xiaohua Qu (MSE PhD 9T5) founded Canadian Solar Inc. in October 2001 and serves as its chief executive officer and president. Prior to founding Canadian Solar, Inc., Qu worked at Automation Tooling Systems Inc (ATS) in Cambridge, Ont. (1998-2001), where he performed various responsibilities at ATS and at its subsidiaries in the solar power business. From 1996 to 1998, Qu served as a research scientist at Ontario Hydro (currently Ontario Power Generation), where he worked as a process leader in the development of spheral solar technology, a proprietary solar technology which Ontario Hydro acquired from Texas Instruments.
Under Qu's leadership, Canadian Solar became a publicly listed company in 2006 and has grown into one of the largest photovoltaic solar product manufacturers and solar power project developers in the world. Canadian Solar now has delivered accumulatively more than 29GW of solar modules to thousands of customers in more than 100 countries. The company and its subsidiaries have also connected accumulatively more than 3.8GW of solar power plants to the grid.
Learn more about Shawn Qu (video)
Robert C. Simmonds (EngSci 7T5) is chair of Lenbrook Corporation, a national distributor of electronics components and radio products, having been a founder and director of the company since 1977. He is a seasoned Canadian telecommunications executive who has served in public company roles from 1994 to 2006.
Regarded as a leading wireless communications engineer and mobile spectrum authority, Simmonds played a key role in the development of Canada's mobile spectrum policies for more than 30 years. From 1985 to 2000, he served as chairman of Clearnet Communications Inc., a Canadian wireless competitor that launched two digital mobile networks. He is chair of the Mobile and Personal Communications Committee of the Radio Advisory Board of Canada, and is a past chair of the Canadian Wireless Telecommunications Association.
A laureate and member of Canada's Telecommunications Hall of Fame and recipient of the Engineering Medal for Entrepreneurship from Professional Engineers Ontario, Simmonds earned his BASc in Electrical Engineering at the University of Toronto. In October 2013, he became a Fellow of the Wireless World Research Forum in recognition of his contribution to the industry. Simmonds is a director of BCE and Bell Canada and is also a member of the Audit Committee and the Corporate Governance Committee.
Learn more about Robert C. Simmonds (video)
An award-winning engineer, Jeanette Southwood (ChemE 8T6, ChemE MASc 8T8, Honorary Doctorate 2017) is vice president, corporate affairs and strategic partnerships at Engineers Canada where she leads a team focusing on the future of the profession. Prior to joining Engineers Canada, Southwood led the Canadian Urban Development & Infrastructure Sector and the Global Sustainable Cities teams at an international consulting firm.
She is a Fellow of Engineers Canada and a recipient of the Province of Ontario's Leading Women Building Communities Award. In 2014, she was honoured as one of Canada's Clean50 for her work and dedication to sustainable development, leading change, championing innovation and changing our world for the better. That same year, she was inducted as a Fellow of the Canadian Academy of Engineering.
A dedicated volunteer with a number of organizations and on several boards over the years, Southwood has received an Honorary Doctorate, the Ontario Professional Engineers Awards (OPEA) Engineering Excellence Medal and was named one of WXN Canada's Top 100 Most Powerful Women. In 2017, she was recognized as one of the Women of Innovation. In 2018, Southwood was inducted into Professional Engineers Ontario's Order of Honour and also was selected to provide the Dineen Lecture. In 2019, she received the Governor General's Sovereign's Medal.
Learn more about Jeanette Southwood (video)
Malcolm F. McGrath Alumni Achievement Award
Named in honour of Malcolm McGrath on his retirement as Assistant Dean and Alumni Liaison, this award recognizes contributions of personal service to the Faculty, University or to the community. Malcolm McGrath was the first Assistant Dean responsible for alumni affairs and development in the Faculty. Among his many accomplishments was the growth of the Annual Fund, the Engineering Open House, the introduction of the Skule™ Stage Band and the establishment of the Graditude campaign.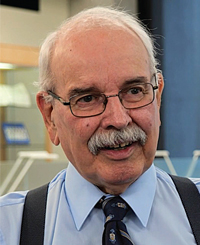 James "Jim" Courtney (EngSci 6T6, Physics MSc 1967, Physics PhD 1971, MBA 1985) has supported U of T Engineering alumni activities as both a member of the Skule™ Lunch & Learn team and an alumni representative on the Faculty Council. Building on a long-time association with Hart House, Courtney also serves as a member of the Hart House 100th Anniversary Advisory Committee. He also volunteered for the U.S. Olympic Committee and Paralympics Canada at the Toronto 2015 PanAm Games and for an IT support team at the Toronto 2017 Invictus Games.
Holding graduate degrees in physics and business, Courtney spent 25 years as a senior executive with technology companies serving the educational, health care, engineering and commercial research markets, followed by another 25 years as a consultant to startups building Internet-based businesses. He enjoys working with alumni who can bring their expertise to assist with building world-class technology. He is delighted to support students who bring their enthusiasm and passion to their engineering education experience, leading to rewarding careers across many endeavours involving space technology, advanced health care, machine learning/artificial intelligence and critical infrastructure amongst others. He views engagement between alumni and students as a significant part of the engineering education experience.
Learn more about James Courtney
2T5 Mid-Career Achievement Award
The 2T5 Mid-Career Achievement Award recognizes an alumnus between 11-25 years of graduation who has distinguished themselves in the profession, the community, the University and related fields.
Maryam M. Shanechi (EngSci 0T4) is assistant professor and Viterbi Early Career Chair in Electrical and Computer Engineering at the Viterbi School of Engineering, University of Southern California (USC). She is also a faculty member in the Neuroscience Graduate Program at USC. She received a BASc in Engineering Science from the University of Toronto in 2004 and an S.M. and PhD in Electrical Engineering and Computer Science from the Massachusetts Institute of Technology in 2006 and 2011, respectively. She held postdoctoral fellowships at Harvard Medical School and University of California, Berkeley from 2011-2013. She directs the Neural Systems Engineering Lab at USC. Her research is focused on developing closed-loop neurotechnologies through mathematical decoding and control of brain networks to treat neurological and neuropsychiatric disorders. She is the recipient of various awards including the NSF CAREER Award, the MIT Technology Review's 35 Innovators Under 35 (TR35), the Popular Science Brilliant 10, an ARO Multidisciplinary University Research Initiative (MURI) Award, and the ONR Young Investigator Award.
Learn more about Maryam Shanechi
7T6 Early Career Award
The 7T6 Early Career Award is presented to an individual who is within 10 years of graduation and has distinguished themselves in their profession, the community, the University, related fields and gives promise of further achievements and contributions.
Over the last 10 years, Holly Johnson (MechE 1T0) has had a thriving career in the Canadian space industry. During her early time as a systems engineer, she worked on the Canadarm1 and Canadarm2 space robotic mission teams where she supported on-orbit operations. She went on to lead new development projects in a variety of fields, including initial concepts for Canadarm3 and a medical robotics system that performs brain surgery in an MRI. Johnson transitioned into management in 2016 where she spent two years in business development, and is now undertaking a leadership development role as the president's business manager. In one of her initiatives in this position, she recently helped to lead the cross-country space advocacy campaign called DontLetGoCanada that resulted in the Government of Canada committing to provide Canadarm3 to the Lunar Gateway — the next International Space Station that will orbit the moon.
Throughout her career, Johnson has led charitable initiatives such as the corporate Children's Wish campaign, and she is a regular speaker and supporter of events that promote STEM and women in aerospace and engineering. She was recognized in 2016 as recipient of the Northern Lights Aero Foundation Rising Star Award, which honours Canadian women who have made significant contributions to their field, and she was recently selected as a Top 40 Under 40 recipient by the City of Brampton in 2019.
Learn more about Holly Johnson
L.E. (Ted) Jones Award of Distinction
This award was established to acknowledge the contributions of Professor Emeritus L.E. (Ted) Jones over his long and distinguished career to students, alumni and the Faculty. It also pays tribute to his continuing support and dedication to the Engineering Society and the Engineering Alumni Network (EAN) of the University of Toronto. The award endorses Ted's great appreciation of the arts and his love of music.
Since graduating from the University of Toronto, Robert Bazzocchi (EngSci 1T9) has eagerly balanced a symbiotic work life of engineering and the arts. During his years in the Engineering Science program, he actively involved himself in the U of T arts community. He performed and assisted in choreography for numerous musical productions, competed as a member of the U of T Varsity Blues competitive dance team, and sang at events such as the U of T Drama Coalition Awards and Skule's Got Talent.
Today, Bazzocchi conducts part-time machine learning research and works at Fian Technologies, a Toronto startup aimed at improving hand hygiene through interactive hand-washing devices. Beyond his engineering pursuits, he works as an actor and dancer on numerous TV and film sets in Toronto, and can be found on networks such as Family, USA Network, and CBC. Some credits include a series regular role on Disney Worldwide's Backstage, CBC's Frankie Drake and a recurring role on Netflix's highly anticipated series October Faction. When Bazzocchi is not on set, he is writing and producing YouTube content for his cofounded production company, Cotton Candy Club TV.
Learn more about Robert Bazzocchi
Since graduating from U of T Engineering this past spring, Emma Sexton has begun her career at Ritual and has taken a more introspective approach to her creative outlets. During her time at U of T, Sexton poured her time and efforts into Skule™ Nite, touching many aspects of the production as a cast member, member of the sound effects team and the first female director in 11 years. She used this opportunity to write female-driven comedy and create a more inclusive team environment and script. Sexton is excited to find her next creative community and transition this important outlet into her working life. She wants to express her gratitude for this award and for the people and opportunities that made her creative growth at U of T possible.
Engineering Alumni Network Honorary Member
This award acknowledges the exceptional contributions of an individual who is not a member of the Engineering Alumni Network (EAN) but has contributed in a very significant way to bettering the Faculty, the EAN and/ or the lives of current or future members of the EAN.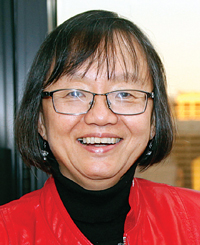 A rare volunteer, Laura C. Fujino dedicates much of her time to mentoring and supporting Engineering Science (EngSci) and Electrical &  Computer Engineering (ECE) students. Her generosity of time, energy and spirit have opened doors for students to graduate schools, career opportunities and volunteer positions. In 2012, she received an Arbor Award from the University of Toronto, and in 2014 the EETimes and EDN ACE Lifetime Achievement Award (the award goes to an individual whose contributions over a long career in the electronics industry have had a demonstrable impact on technological, business, and cultural advancements in the world). Spanning several decades, Fujino's commitment to EngSci continues to evolve. She currently sits as a member of the Engineering Science Board of Advisors. In this role, she has helped establish various scholarships, in particular, the Laura Chizuko Fujino Scholarship in Engineering Science. This new scholarship celebrates female students entering third or fourth year in the Electrical and Computer Major. Since the early 1980s, Fujino has held a number of positions with the International Solid- State Circuits Conference (ISSCC) where she is currently the Publications Chair and a member of the Executive Committee.
Engineering Alumni Network Scholarship
Awarded for the first time in 2019, the EAN Scholarship is presented to a part-time or full-time student in good standing, proceeding to 2nd, 3rd or 4th year in any program in the Faculty. Recipients are selected based on the demonstration of a passion for engineering-related design, creativity and innovation as exhibited by involvement in the Skule™ community through design-related extra-curricular activities, co-curricular involvement and/or entrepreneurial pursuits.
Aman Bhargava (Year 2 EngSci) is passionate about working with synchronized teams in conjunction with modern computation, design, engineering, and science.
He is a member of the University of Toronto Startup Consulting Group and has completed an internship with the Venture13 Startup Accelerator program. He also co-founded a medical startup, CareTrack, and serves as its CEO. Through CareTrack, Aman is working with a team of students and doctors to create a system for tracking and analyzing patient data.
Bhargava has spent more 200 hours tutoring students in chemistry, math, computer science, and is involved with the Blue Sky Solar Racing team. He is an accomplished photographer and musician who plays cello with the Skule™ Orchestra and has recorded produced and published music independently and with friends in the Faculty of Music.