Robotics
U of T Engineering has the largest and most diverse robotics program in Canada, and together with a range of strategic industrial partners we are ushering in a future where robots will extend human capabilities and improve lives.
Industry Partnerships
We are working with McEwen Mining to develop a drone-based system to enhance operations. The drones provide real-time footage and 3D maps of sites that would be difficult to explore by traditional methods.
researchers with robotics focus

Largest robotics research program in Canada
in total research funding since 2010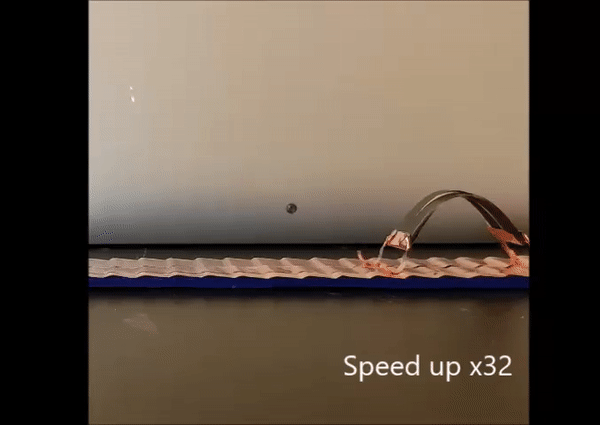 U of T Engineering researchers have created a miniature robot that can crawl with inchworm-like motion. The underlying technology could one day transform industries from aviation to smart wearables.
Professor Hani Naguib (MIE, MSE) and his group specialize in smart materials. One line of their research focuses on electrothermal actuators (ETAs), devices made of specialized polymers that can be programmed to physically respond to electrical or thermal changes.
For example, an ETA could be programmed to mimic muscle reflexes, tensing up when cold and relaxing when hot.
PhD candidate Yu-Chen (Gary) Sun and Professor Hani Naguib are designing soft robots and wearable devices with smart materials that physically respond to electo-thermal changes in the environment