Water
U of T Engineering researchers are leading the way in addressing the global water crisis. Our faculty members have deep expertise in established and emerging areas of water research to create robust and resilient solutions.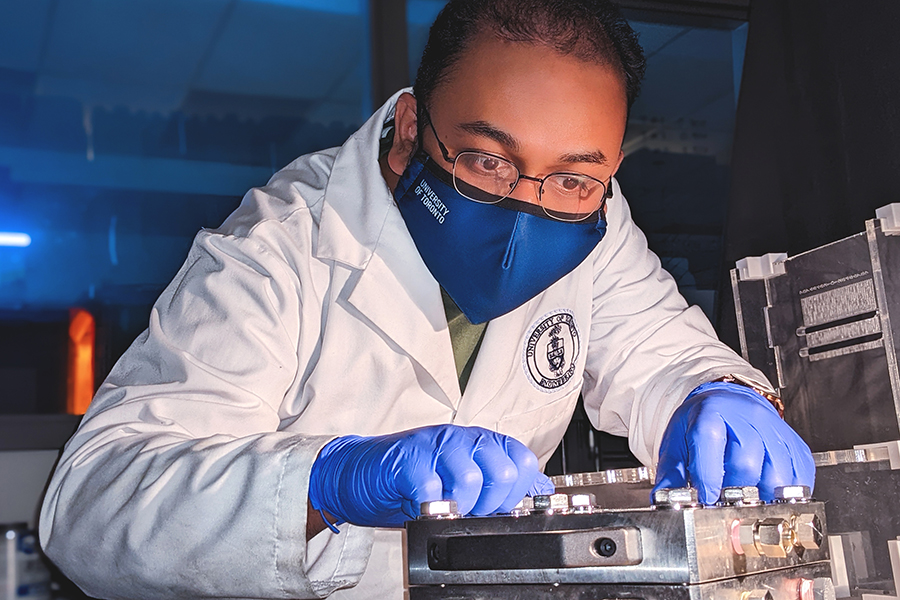 Industry Partnerships
We work with local municipalities to test new wastewater treatment processes. These analyses enable local governments to make smarter investments and save millions of dollars.
researchers with water focus

3 water-centric institutes created in the last decade
in research grants received U of T-wide since 2013

For PhD candidate Nitish Sarker (MIE), the drive to build a more sustainable world through the practice of global engineering comes from a very personal place.
"Growing up in a lower middle-income country like Bangladesh, I have seen first-hand how critical certain technologies can be in the water and energy sectors," he says. "That is the underlying motivation behind all of my work."
Sarker recently earned the Global Engineering Outstanding Student Award from the Mortenson Center in Global Engineering at the University of Colorado Boulder