Data Analytics & AI
Data analytics and artificial intelligence programs and research at U of T Engineering is reshaping processes to improve lives and generate value for people around the world.
Industry Partnerships
We lead a national network of researchers from academia and industry that are designing computer chips that are optimized for artificial intelligence.
of total industry partner funding supports this research

U of T Engineering is located in the heart of Toronto's booming AI scene
undergraduate machine intelligence major in Canada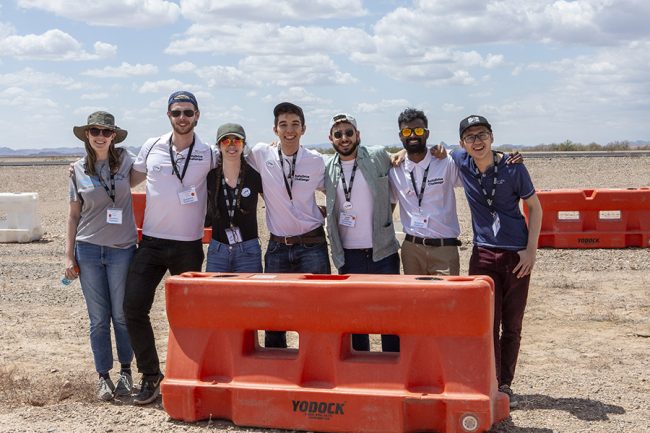 The second year of the international AutoDrive Challenge kicks off today in Ann Arbor, Mich., and U of T Engineering's aUToronto team is looking to defend its first-place title. They've made upgrades to Zeus — a converted Chevrolet Bolt EV — to make that happen.
Founded by GM and SAE International, AutoDrive challenges eight universities from across North America to turn an electric Chevy Bolt completely self-driving by 2020