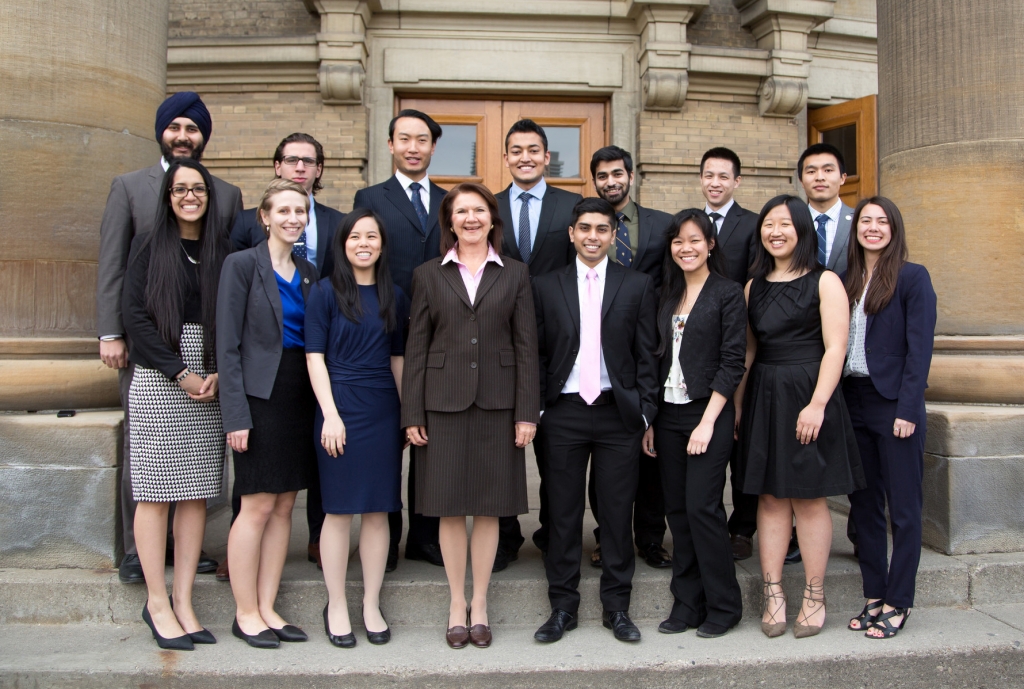 Sixteen U of T Engineering students were celebrated at the 2015 Gordon Cressy Student Leadership Awards on Thursday, April 16. A ceremony to honour the recipients was held at Convocation Hall.
The prestigious award was established in 1994 and is named after Gordon Cressy, former U of T vice-president of development and university relations. It recognizes students who have made outstanding extra-curricular contributions to their college, faculty or school, or to the university as a whole.
"We are tremendously proud of our Cressy Award winners for their leadership and contributions to our Engineering community," said Dean Cristina Amon. "We strive for excellence in the student experience and these students help us realize that goal through their leadership in co- and extra-curricular activities. Their engagement beyond the classroom enriches experiential learning for all students. With their broad perspectives, talent and potential, they are well-positioned to be the global engineering leaders of the future."
Full list of winners from U of T Engineering:
Amanda Aleong (Year 4 EngSci)
Over the course of her undergraduate degree, Amanda transitioned from a quiet student into an open and strong leader. As the Engineering Society's orientation chair, her positive attitude and calm approach to challenges resulted in a positive experience for both leaders and first-year students involved in Orientation Week. Amanda also served as the elected chair of the Engineering Science Club, and contributed to student outreach for science and engineering programs, the promotion and availability of first-aid on campus and leadership programs for engineering students.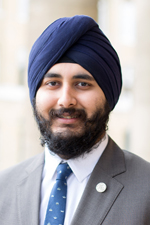 Praneet Bagga (Year 4 ChemE + PEY)
Praneet felt inspired by the U of T Engineering community from his very first day on campus. Over the course of the last four years, he participated in countless clubs and student societies while maintaining a Dean's Honour List standing. Praneet's proudest contributions are connecting students and industry as chair for Canadian Society for Chemical Engineering's U of T chapter and mentoring students to reach their utmost potential for the Institute for Leadership Education in Engineering's (ILead) cross-faculty functional group.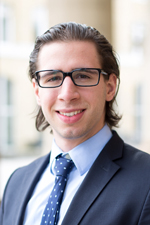 Ivan Damnjanovic (Year 4 CivE + PEY)
Ivan is one of civil engineering's top leaders. As a volunteer consultant with not-for-profit group Local Food Plus, Ivan helped secure the $150,000 funding required to launch a pilot program in support of food security. As the director of business development with the NSPIRE Innovation Network, he collaborated with industry professionals to grow the 2015 National Business and Technology Conference. He also founded and grew the Canadian Society for Civil Engineering at U of T into Canada's largest student chapter with over 200 members.
Nicole D'Mello (Year 4 CivE + PEY)
Nicole has a long list of impressive leadership accomplishments from her years at U of T Engineering. She made it a priority to enrich the student experience through social events, and her enthusiasm for life and learning—both inside and outside of the classroom—was inspiring to many. She was director of both the Cannonball and Gradball formals, and the hospitality director for the Canadian National Concrete Canoe Competition. She was also a fourth-year civil engineering class representative for the Engineering Society and the co-founder of the Indian Engineering Students' Association.
Marissa Goldsmith (Year 4 IndE + PEY)
During her time at U of T Engineering, Marissa proved to be an asset to many clubs and sports teams. She was the captain of the U of T Engineering Iron Dragons and played a vital role in the success and motivation of the dragon boat team. Marissa also provided new opportunities and encouraged her engineering peers to get involved through her role as president of the U of T Engineering Athletics Association. As the high school outreach director for Women in Science & Engineering (WISE), she showed determination and commitment to youth outreach through the successful re-launch of the WISE High School Outreach program.
Ishan Gupta (Year 4 ChemE + PEY)
Ishan served the engineering community through various roles during his time at U of T Engineering. He served as vice president of student life for the Engineering Society where he successfully lobbied for a student club space in the forthcoming Centre for Engineering Innovation & Entrepreneurship. He founded the Skule Kup, a yearlong interdisciplinary student competition. And as class representative and chair of the Undergraduate Chemical Engineering Council, Ishan organized numerous events and oversaw the development of an online forum for improved access to academic services.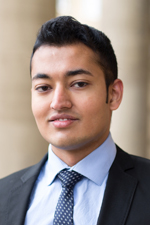 Piyush Gupta (Year 4 CompE + PEY)
Piyush was actively involved on campus and enthusiastic about enhancing the student experience. He served as co-president of University of Toronto Business Association (UTBA) and was an executive member of clubs such as the Institute of Electrical and Electronics Engineers (IEEE) and the University of Toronto Engineering Kompetition (UTEK). Piyush is certified by Leaders of Tomorrow for his leadership and team skills and has received three Duke of Edinburgh awards. He has always been passionate about community involvement outside of his studies, including canvassing for Youth Without Shelter to raise funds for homeless youth.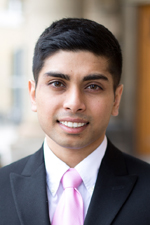 Mehran Hydary (Year 4 ElecE + PEY)
Mehran went above and beyond as a student leader at U of T Engineering. He balanced extracurricular and academic responsibilities while making lasting impression on students, staff and faculty. One of his many accomplishments was firmly establishing himself as the role as vice-president of finance for EngSoc, where he led the implementation of a centralized student initiative fund. As VP of finance, he also managed the EngSoc operating budget, which includes 20 directorships, eight discipline clubs and Orientation Week.
Eric Ma (BiomedE 1T3, MASc 1T5 Candidate)
Eric was highly motivated and driven to inspire change in the student community at U of T Engineering. As the president of the Biomedical Engineering Students Association (BESA), Eric expanded the executive committee to increase BESA events portfolio by nearly 35 per cent. He also held the position of business and operations director and CFO of the Blue Sky Solar Racing Team. He raised and managed a fund portfolio of over $500,000, and played an instrumental role in reorganizing the team structure to increase capacity by 300 per cent.
Cassandra Rosen (Year 4 EngSci + PEY)
Cassandra has been influential in many campus activities at the University. She was a member of Engineers Without Borders, serving as vice president for two years, where she arranged awareness campaigns for foreign aid and met with members of parliament. She was also a founding member of the new club Engineers to Policy. In addition to these main activities, Cassandra has been an ambassador for the Division of Engineering Science, WISE and participated on behalf of Canada in the International Collegiate Design and Innovation Challenge in China.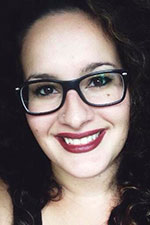 Amanda Santos (Year 4 MechE)
Amanda is an exceptional leader and a true example to her peers. In 2012, she founded the University of Toronto Ironsports Club, which developed out of the transformative impact strength sports had on her own life. In just three years, the club expanded to more than 300 members. Amanda designed and delivered budgeting and financial management workshops twice per semester for student groups and organizations through ULead. She was also the business leader on U of T's Formula SAE Racing team.
Kimberly Shen (Year 4 CompE)
Kimberly has been an influential figure to many students during her four years at U of T Engineering. One of her many accomplishments included creating Skule's Got Talent, a show that encourages the pursuit of hobbies and extracurricular involvement within the engineering community, and a chance for engineers to showcase their talents beyond the classroom. As EngSoc's archivist, Kimberly expanded and updated the physical and online archives to preserve the rich history of Skule™ for the enjoyment of current and future engineering students.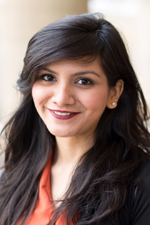 Ananya Tandon-Verma (Year 4 IndE + PEY)
Ananya has excelled as a leader and as an engineering student. As president of the Nspire Innovation Network, she managed 80 executives across 15 campuses. As chair of Canada's National Business and Technology Conference, she led a team to deliver 20 hours of programming for 450 young professionals. She has also served as chapter president for the Institute of Industrial Engineers, director of corporate relations for Social Spark and VP professional events for WISE.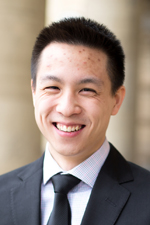 Gordon Tang (Year 4 IndE + PEY)
Gordon is a dedicated leader who has contributed extensively to career development for the U of T community. Under Gordon's leadership as president, the You're Next Career Network—a student-run organization that connects students with employers—organized the Startup Career Expo, Canada's largest fair for startup careers. He was also vice-president external of EngSoc. In addition to serving students, Gordon has also created multiple opportunities for alumni to engage and stay connected with the university.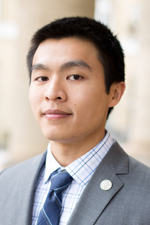 Vinson Truong (Year 4 MSE + PEY)
Vinson's volunteer contributions to U of T Engineering have enhanced his fellow students' experience both inside and outside the classroom. His dedication to improving student life resulted in his election as the EngSoc MSE class rep for three consecutive terms, and vice-chair (and then chair) of MSE Club in his senior years, where he led his team to receive EngSoc's Discipline Club of the Year in 2013. In his third year, he chaired the six-student MSE Academic Task Force, aiding the Department in restructuring the curriculum to enhance student learning.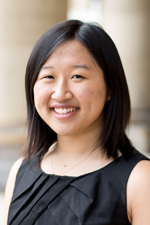 Alice Ye (Year 4 EngSci + PEY)
Since day one, Alice has demonstrated an initiative and tireless energy. She has held positions as co-president of the Galbraith Society, chair of the Engineering Science Education Conference and director of special events for the Canadian Undergraduate Technology Conference. Alice also mentored first-year engineering students as a Peer Assisted Study Session leader and volunteered as a consultant for the Volunteer Consulting Group.
For high-resolution images of this year's Cressy winners, please visit our Flickr gallery.