Researchers from University of Toronto Faculty of Applied Science & Engineering have been awarded a total of $636,300 from the University's own research funding source, the Connaught Fund.
The new awards are part of over $900,000 that was distributed across U of T through Connaught's Innovation Award, Summer Institute and Cross Divisional/ Cross Cultural programs.
Founded in 1972, the Connaught Fund was created from the sale of the Connaught Laboratories. The labs mass-produced insulin, the Nobel Prize-winning discovery of U of T's Frederick Banting, Charles Best, John Macleod and Charles Collip. The University has stewarded the fund in the years since, awarding more than $130 million to U of T researchers.
Today, the fund invests approximately $4 million annually in emerging and established scholars from the full spectrum of research and scholarship throughout U of T.
"Thanks to the innovation of the U of T researchers who discovered insulin, the Connaught Fund continues to enable innovation to thrive today," said Professor Vivek Goel, vice president, research and innovation. "Each of the projects being funded through these new awards will, in its own way, move global society forward on fronts that affect us all every day. Thanks to all of our Connaught researchers for their excellent work."
The Innovation Awards are designed to help accelerate the development of promising technology and promote commercialization and/or knowledge transfer.
This year's U of T Engineering recipients include: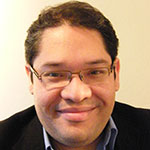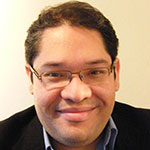 Edgar Acosta (ChemE)
"Microencapsulated self-microemulsifying drug delivery system"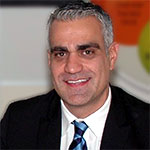 Constantin Christopoulos (CivE)
"Implementation of the GIB system for the seismic upgrade of a real soft-storey building retrofit"
Ofer Levi (IBBME)
"Miniature, implantable multimodality optical imaging systems for drug screening in awake rodents"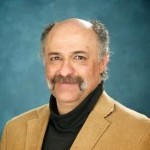 Mo Mojahedi (ECE)
"Multimode spectroscopy with plasmonics and hybrid plasmonics sensors"
Ridha Ben Mrad (MIE)
"A cell phone camera module incorporating a micro-electrostatic actuator enabling autofocus (AF) and optical image stabilization (OIS) capabilities"
Radhakrishnan Mahadevan (ChemE)
"Production of bio-based 1,3-butanediol"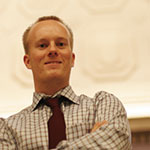 Edward Sargent (ECE)
"Commercialization of a highly efficient hybrid quantum dot/silicon solar cell"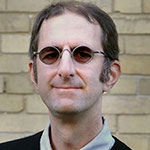 David Steinman (MIE)
"A disruptive, physics-based ultrasound simulation platform for accelerating sonographer training"
With files from Paul Fraumeni.