Professors Kamran Behdinan (MIE), Doug Hooton (CivE), Hugh Liu (UTIAS), and Heather MacLean (CivE), along with alumnus Marc Rosen (MechE 8T1, MASc 8T3, PhD 8T7) have been recognized by the Engineering Institute of Canada (EIC) for their distinguished engineering achievements. Professor Hooton received the Julian C. Smith Medal "for achievement in the development of Canada". Dr. Rosen garnered the John B. Stirling Medal "for leadership and distinguished service at the national level within the Institute and/or its member societies." Professors Behdinan, MacLean and Liu have been named EIC fellows for their exceptional contributions to engineering in Canada. EIC medal recipients and new fellows will be honoured at the Institute's Annual Awards Banquet at the Westin Hotel in Ottawa on March 12, 2016.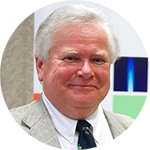 As the NSERC/CAC Senior Industrial Research Chair in Concrete Durability and Sustainability, Doug Hooton is developing innovative approaches for improving both the environmental sustainability and durability of concrete. He has also led the development of industry standards which will allow for the use of new forms of sustainable concrete; several new test methods and building code changes in Canada and the U.S.A. have been developed or championed by him. Professor Hooton has been active in over 40 standards, technical, and code committees in Canada and internationally, and has held a number of leadership positions on these committees. He has acted as a consultant on projects such as the Confederation Bridge, Pearson Airport, and the Sheppard and Spadina subway extensions. Professor Hooton is a fellow of the American Society for Testing and Materials, the American Ceramic Society, the American Concrete Institute, the Canadian Academy of Engineering and EIC, and has received several international awards.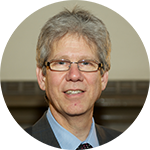 Marc Rosen is a Professor at the University of Ontario Institute of Technology, where he served as founding dean of the Faculty of Engineering and Applied Science from 2002 to 2008. From 1986 to 2002, he was a professor in the Department of Mechanical Engineering at Ryerson University, where he served as department chair and director of Aerospace Engineering. Dr. Rosen has carried out extensive research on sustainable energy, leading to increased efficiency and reduced emissions and costs. He has been a pioneer in the development of advanced thermodynamic methods based on exergy. Dr. Rosen has served as president of EIC and as president of the Canadian Society for Mechanical Engineering (CSME). He is a fellow of EIC, CSME, the Canadian Academy of Engineering, the American Society of Mechanical Engineers and the International Energy Foundation. Dr. Rosen received the 2T5 Mid-Career Achievement Award in 2003 and was inducted into U of T's Engineering Hall of Distinction in 2010.
Before joining U of T in 2012, Kamran Behdinan was founding chair of the Department of Aerospace Engineering and founding director of the Institute for Aerospace Design and Innovation at Ryerson University. He is currently the NSERC Chair in Multidisciplinary Engineering Design. Professor Behdinan is founding director of the Institute for Multidisciplinary Design and Innovation, a project-based learning institute working in partnership with major aerospace and automotive companies to provide students with industry-based design experience. He has also spearheaded the creation of several capstone design courses. A leader in his professional community, he served as president of the Canadian Society for Mechanical Engineering (CSME) from 2010-2012. Professor Behdinan is a fellow of CSME and the Canadian Academy of Engineering, and an associate fellow of the American Institute of Aeronautics and Astronautics (AIAA). In 2015, he received the C.N. Downing Award, recognizing distinguished service to CSME.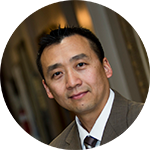 Hugh Liu has made significant research contributions in aircraft systems and control, particularly autonomous unmanned systems development, cooperative control, multidisciplinary design optimization for aircraft systems, fault detection and active fault tolerant control for flexible aircraft, as well as integrated modeling and simulation. Before his academic appointment, he had several years' industrial experience, leading the development of aircraft environmental control systems. Much of his research has been demonstrated successfully for engineering applications, and he has created a spinoff company, Arrowonics Technologies Ltd., to commercialize technologies developed in his lab. He received a US/Canada patent for his work on motion synchronization. Professor Liu serves on editorial boards and technical committees for several international professional societies. He is a fellow of CSME and an associate fellow of AIAA, and his work was recently honored with an Inventor of the Year Award from the University of Toronto.
Heather MacLean is internationally recognized for her expertise in developing and applying life cycle-based approaches for the evaluation of bioenergy systems, unconventional fossil resources and alternative fuels/propulsion systems. She has worked closely with the automotive, oil, electricity and biofuel industries, as well as federal and provincial/state governments, to determine the sustainability of various energy sources. Professor MacLean has served on industry and government advisory committees in Canada and the U.S and her research has informed the development of energy and environmental policy in both countries. Professor MacLean has also made significant contributions to engineering education, introducing sustainability evaluation into the engineering curriculum by developing new undergraduate and graduate courses in this area. She was awarded the 2014 Canada Mortgage and Housing Corporation Excellence in Education Award for Promotion of Sustainable Practices for this achievement.
"We are grateful and proud that the Engineering Institute of Canada has recognized these outstanding U of T Engineers for their exemplary contributions to engineering in Canada," said Cristina Amon, Dean, Faculty of Applied Science and Engineering. "The recognition of so many members of our community is both an honour and a testament to the calibre of our faculty and alumni."