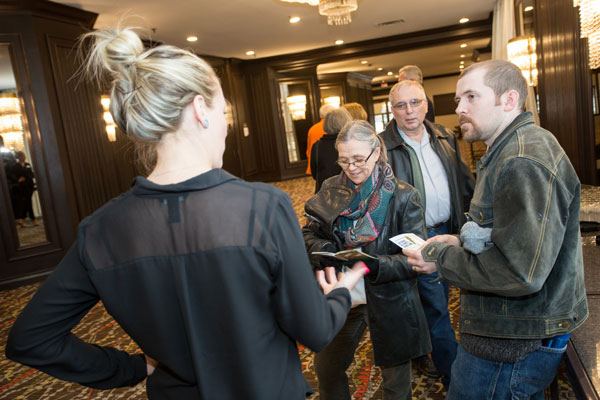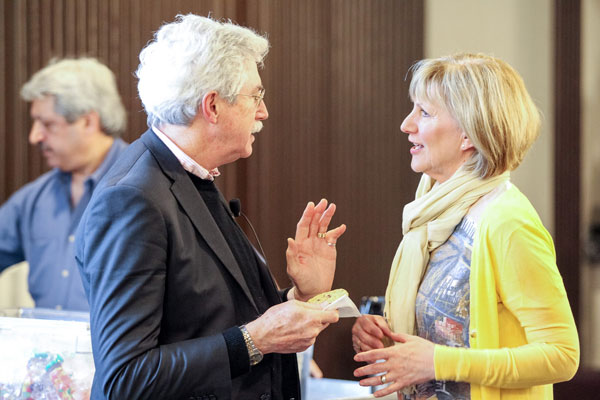 Professor Eric Miller of the Department of Civil & Mineral Engineering addressed a crowd of more than 80 University of Toronto alumni and friends on March 28 as part of the U of T in Your Neighbourhood lecture series.
Few topics are more relevant in Torontonians' neighbourhoods than transit. Plans have been proposed, promoted, approved, denounced, scrapped, revived and altered in recent years, and Miller's work on transit modelling may inform where the city goes from here.
At the talk, Miller told the group that wherever we go, Toronto needs to think long-term. "We argue too much about our current transit situation," he said. "We should be planning for our children and our grandchildren."
Toronto Mayor John Tory asked Miller, head of U of T's Transportation Research Institute, to study his SmartTrack proposal and analyse its ridership potential. Miller's report was released at City Hall in January 2016, and sparked extensive debate among citizens and in the media.
Miller thinks those discussions can only be a good thing: "Citizens starting informal debates [about issues such as transit] and giving politicians space to consider these things can help bring the conversation forward," he said.
Read more about the University of Toronto Transportation Research Institute's report on SmartTrack.
Catch up on the latest topics in industry and hear from engineering and business thought leaders at BizSkule, U of T Engineering's alumni networking series.
With files from Sara Franca.