From lectures, to lunches, to receptions and dinners, a number of exciting events await Faculty alumni at this year's Spring Reunion, happening May 25–28.
To celebrate Spring Reunion – hosted by the Engineering Alumni Association – five U of T Engineering graduates share their reasons to go back to Skule™.
1. Reconnect and reminisce with former classmates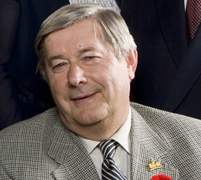 "It doesn't seem like we left Skule™ 45 years ago. At a recent reunion, we reconnected with Bill Carrigan (ChemE 6T6), and I hope to see him again. I sometimes wonder what ever happened to my old Skule™ buddy Jeff Davis (ChemE 6T5) who disappeared after graduation.
Our reunion brings with it the possibility of learning more about the old gang and how they got on. It seems that these friendships are even more important to us now. I always look forward to seeing those faces again."
– John Q. Adam, ChemE 6T6
2. Visit your old stomping ground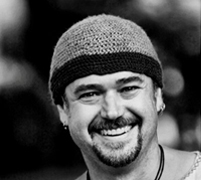 "Skule™ was a formative era for me, so when I make my way back to U of T Engineering, it always brings a smile to my face. Sure, there were midterms and labs, but I look back at the camaraderie that we had and how it helped to get us through one of the toughest programs on campus.
Besides the studies, we had some laughs and I can't help but remember the time we, I mean, "someone," turned Philosopher's Walk into Philosopher's Highway, complete with roads signs and lanes painted on it."
– Franco Minatel, MechE 8T6
3. Create new memories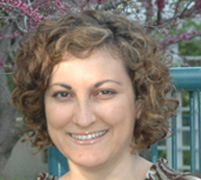 "It's been 15 years since graduation, and the wonderful memories that were created are still strongly rooted in my mind. Engineering Skule™ was not about the hours spent in classes or working on what felt like an infinite amount of problem sets, but the time spent with the dearest of friends.
These people innocently and unknowingly created memories that are ecstatically talked about whenever we get together.  Spring reunion is just around the corner, and spending time reconnecting with Skule™ friends is just what we need to rekindle old memories and create even more."
– Rana Sayegh, CivE 9T6
4. Expand your network
"I am very proud to be a U of T Engineering graduate. My networking in industry was a successful experience. And, as an active 5T1 Class Leader, the opportunity to also network with fellow proud graduates and class leaders is, and has been, a great honour.
What I've taken away from my experience as an engineer is that it is never too late to expand your network and to learn more about industry."
– Nick Monsour, MechE 5T1
5. Learn something new
"The reunion is a good time to learn about the intriguing projects our faculty and students are involved in – from healing spinal cord injuries, to contributions to global development through the use of both proven and new technologies.
For example, you can find out how research in the Department of Chemical Engineering & Applied Chemistry – where I am a Professor – has made a significant impact internationally, such as in India, and soon, in parts of Africa.
You could find out how iron fortification of salt cured a million kids from anemia. Also, you can find out about BioZone – the Department's initiative to expand the impact of chemical engineering through biochemical research. Last but not least, you can meet recent graduates from all over the world, and find out where the Engineering profession is heading."
– Professor Levente Diosady,
ChemE 6T6, MASc 6T8, PhD 7T2
Lectures not to be missed
May 28, 2011 | 11 am – Noon | Sidney Smith Hall
Professor Brendan Frey | The Edward S. Rogers Sr. Department of Electrical & Computer Engineering | Relax, Don't Worry, Change Fields
Professor Goldie Nejat | Department of Mechanical & Industrial Engineering | Robots Among Us: The Next Generation of Robotic Helpers
Professor Doug Reeve | Department of Chemical Engineering & Applied Chemistry | Engineers Leading Change to Build a Better World