As a high school student in Brampton, Ont., Bettina Oghinan (Year 3 MechE) was drawn to mathematics and physics. She wanted to go deeper to learn exactly how things are made, so she could one day create her own original designs. 
"I've advanced through my first three years as an engineering student, but I've only scratched the surface of the technical topics I am interested in," she says. 
"I want to go to grad school, so I can pursue knowledge that can one day add value to research teams in industry."  
Oghinan's destination of choice is the University of Toronto Institute for Aerospace Studies (UTIAS), where she hopes to further her mechanical engineering education by specializing in research that will improve aircraft designs.   
Throughout her degree, Oghinan has relied on people around her, including upper-year students, professors and members of the U of T Aerospace Team, to help her make informed decisions. But she understands this could be a challenge for some Black engineering students.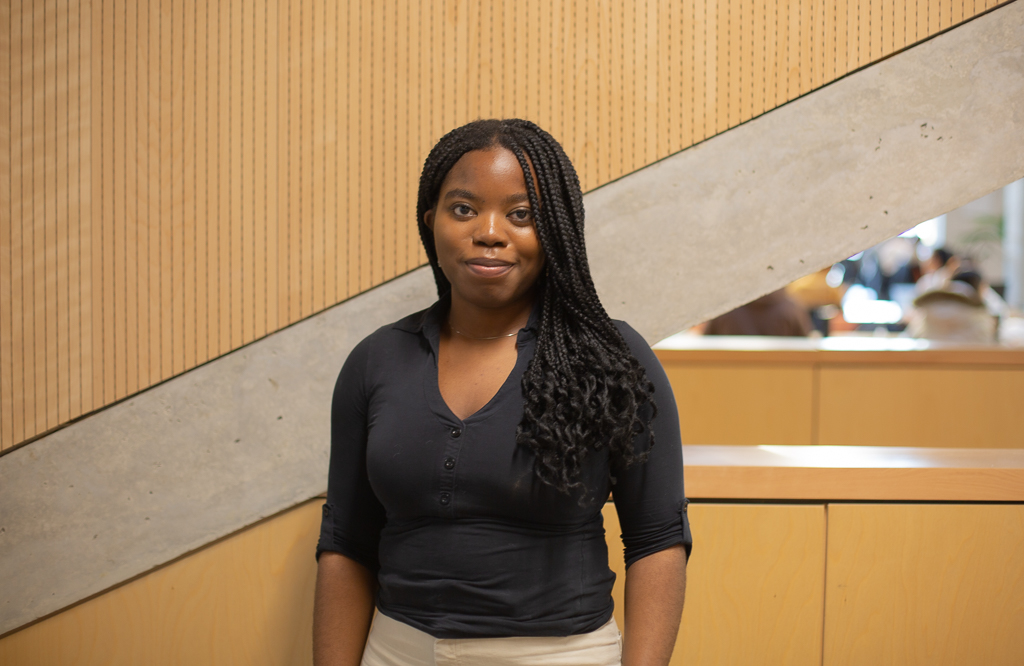 "It can be isolating if you don't know that there is a community of Black students that have been in your position, and have had similar experiences, and that you can reach out to them," she says.  
"If you don't see people who look like you around you — the way students who aren't marginalized see people like themselves all around them — then you won't benefit from a valuable transfer of information."  
It's a situation that Professor Philip Asare (ISTEP, EngSci), Dean's advisor for Black inclusivity, is very familiar with. In 2018, he published a study called "People Like Me," which looked beyond exceptional examples of BIPOC success to find visible role models, mentors and coaches for underrepresented students pursuing education and careers in STEM fields.  
"The motivation for the project came from my own experiences as a Black undergraduate student," he says. 
"A lot of the people who were presented as potential role models tended to be what I call outliers: people like Barack Obama and Wes Hall, who are so successful that the likelihood of failure was high in trying to emulate them. 
"The idea behind the project was to inspire underrepresented folks to see themselves more in STEM professions and to know that people like themselves have been through the path and made it on the other end." 
While U of T Engineering offers pre-university mentorship programs for Black students in elementary and high school who are interested in pursuing STEM, there are currently no formal mentorship programs for Black undergraduate students who want to pursue graduate studies. However, a new student-led initiative is working on filling this gap, with the support of the Faculty.  
Engineering Graduate Connections was created by three graduate students: Anuli Ndubuisi (OISE PhD candidate), who also serves as a research assistant at InVEST in ISTEP and the Encore Lab at OISE; Mai Ali (ECE PhD candidate) and D'Andre Wilson-Ihejirika (ChemE PhD candidate). In 2021, Ali and Wilson-Ihejirika were the first two students at U of T Engineering to be awarded the Indigenous and Black Engineering and Technology (IBET) Momentum Fellowships. 
"We are a group of passionate individuals who are interested in promoting graduate research opportunities for underrepresented graduate and undergraduate students," says Ndubuisi. "This all began when we asked ourselves, 'what can we do to support Black undergraduate students to get into research?'"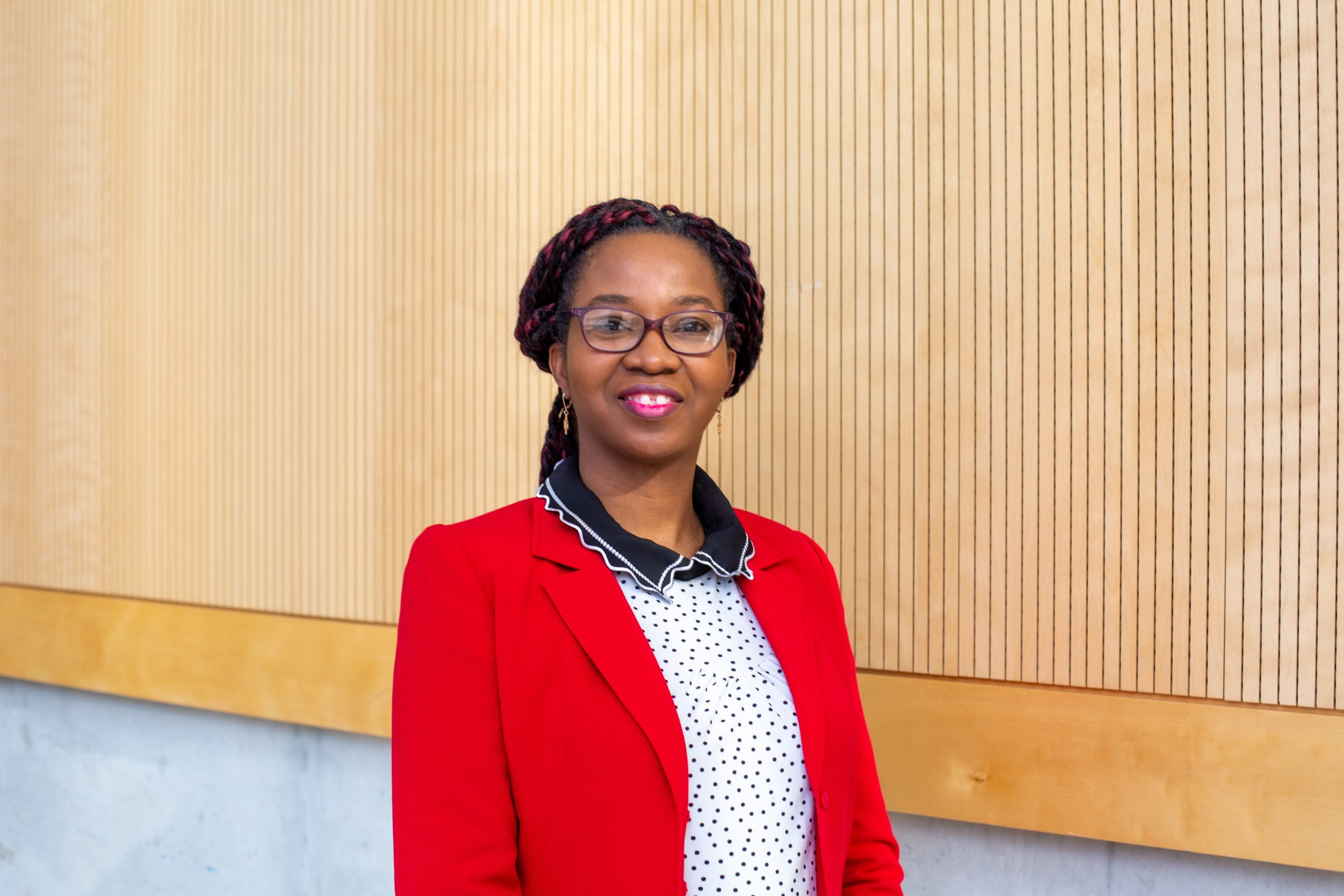 Last September, the group held its first event with a theme around building bridges between undergraduate and graduate students. The awareness session introduced students to pathways to research and included discussions on navigating imposter syndrome in academia and research spaces.  
"Some students might be surprised to learn that they can pursue research as undergraduates," says Ndubuisi. "But they can start by taking the initiative to reach out to their professors to express their interest."  
David Duong, the graduate affairs officer at U of T Engineering, whose role includes grad student recruitment as well as support for engineering grad students, is also a member of Engineering Graduate Connections.   
"If an undergraduate student is interested in research and graduate studies, I encourage them to be curious — talk to your instructors and teaching assistants, ask them about their research," he says.  
"I am always happy to speak to students who want to learn more about the application process, the available scholarships and the IBET Momentum Fellowships."  
The next Engineering Graduate Connections event, which is currently in the planning stages, will feature a panel of alumni from industry sharing their career paths outside of academia and experiences with graduate school. The goal is to provide role models who are succeeding in various career paths. 
"I've heard students tell me that they don't want to go to grad school because they don't want a career in academia," says Ali. "But we want to emphasize that pursuing research won't limit your career options."  
As the recipient of mentorship throughout her education, Ali is grateful to have worked with supervisors who fostered her knowledge in various engineering streams and support her career ambitions. 
 "I really want to spread the word about the IBET fellowship, which opens a lot of doors for Black and Indigenous students," she says. 
"As a graduate student, I've never been taught any courses by a Black faculty member, so I am eager to graduate and become a professor so that students like me — who are women and Black — can see more examples of people like them in this field.  
"I believe mentorship is really important since it can shape the path you follow during your degree and into your career."