A legendary Canadian icon, entrepreneur and philanthropist, U of T Engineering alumnus Peter Munk (ElecE 5T2) helped put Canada on the world stage and has left an indelible mark on the University of Toronto.
"Peter Munk led an extraordinary life, during which he secured his place in history as one of Canada's most daring and successful entrepreneurs," said U of T President Meric Gertler. "Indeed, he proved that Canada can compete and win on the world stage. Peter was fond of saying, 'U of T is what made me a Canadian.' It is hard to imagine a more compelling way to capture the close relationship between him and his alma mater. His lifelong commitment to excellence exemplifies what the University of Toronto stands for, and we are immensely proud of everything he accomplished as one of our graduates.
"As a true innovator, and as one of the country's most generous philanthropists, Peter Munk will be deeply missed by our community and by all those who benefited from his vision for a better Canada. Our thoughts are with Melanie Munk, Peter Munk's children, and his wider circle of loved ones."
"Peter Munk was a titan of Canadian industry and a true engineering leader, whose legacy will always be felt at the University and around the world," said Cristina Amon, dean of the Faculty of Applied Science & Engineering. "Our U of T Engineering community is deeply saddened by the loss of this distinguished alumnus."
Munk's long history with the university began when he moved from Hungary to Canada on a student visa, in 1948, to study electrical engineering in the Faculty of Applied Science & Engineering. Initially enrolled at the Faculty's Ajax campus, a temporary facility established to accommodate the influx of students following the Second World War, he graduated in 1952.
Canadian journalist Peter C. Newman was a classmate of Munk's and recalled their time at Ajax, and early evidence of Munk's entrepreneurial drive, in a 2014 Maclean's piece.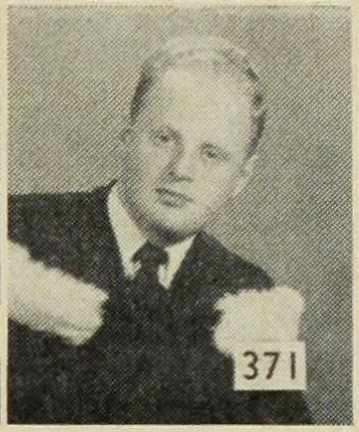 "The first experience Munk and I shared was being postwar engineering students at the University of Toronto ­— he in electrical and me in mining. The downtown campus was so crowded with demobilized war veterans that the university had to move its engineering faculty to an abandoned artillery-shell factory at Ajax, Ont.
"It was there that we both started our careers: Munk's first company employed fellow students selling Christmas trees outside 17 downtown Toronto supermarkets; I opted for journalism by becoming Ajax editor of the Varsity, the student newspaper, and had a Christmas job as assistant magician in a department store toy section. At about this time, the youthful Munk ran out of money and moved to Delhi, in southeastern Ontario, to pick tobacco for 40 days on 12-hour shifts. He returned with $360."
"While I didn't know Peter Munk personally, he has long been an example to our entrepreneurial students … those who know immediately they want to make a difference," said Professor Emeritus K.C. Smith (EngPhys 5T4, ElecE MASc 5T6), who served as chair of the Department of Electrical Engineering from 1976 to 1981. "He was blazing that path long before entrepreneurship was part of the conversation at universities."
Peter Munk founded his first company, Clairtone, in 1958, to manufacture high-quality stereo equipment and televisions with a strikingly modern design. Later, he founded the Southern Pacific Hotel Corporation, which ran a string of resorts throughout Australasia, and branched into real estate, establishing Trizec Properties. Munk's greatest financial success came with Barrick Gold, which has become one of the world's largest gold companies.
It was Munk's time at U of T that led him and his wife, Melanie, to place U of T at the centre of their philanthropy for nearly 40 years. The Munks are one of the university's most generous benefactors and have cumulatively given more than $51.1 million to key priorities across the university. The crowning achievement of their legacy at U of T was to establish first the Munk Centre for International Studies in 1996, and later the Munk School of Global Affairs in 2010. Barrick has been a generous supporter of U of T Engineering student clubs, particularly the Blue Sky Solar Racing team, of which it is a Visionary-level sponsor.
Through the Peter Munk Charitable Foundation, the Munks championed a wide range of endeavours in Canada and abroad. In 1997, they established the Peter Munk Cardiac Centre at Toronto General Hospital, part of Toronto's University Health Network. The centre quickly became a world leader in diagnosing and treating cardiac and vascular disease. More recently, the foundation increased its support with a second transformative gift to advance research, reduce health-care delivery costs, and improve the lives of patients. The Munk Debates, a semi-annual event at Toronto's Roy Thomson Hall established in 2008, have become a Canadian institution in their own right, consistently addressing the most pressing issues of our time.
The university recognized Peter Munk's leadership in business and innovation with an honorary Doctor of Laws in 1995. A proud ambassador for the university, he helped guide and support U of T as an Honorary Chair of the university's Boundless Campaign. His leadership and dedication to U of T have also been recognized by an honorary Doctor of Sacred Letters from Trinity College in 2004. Beyond the U of T campus, Peter Munk was named a companion of the Order of Canada, and became the first person outside the United States to be recognized with the Woodrow Wilson Award for Corporate Citizenship in 2002.
---
A memorial book is on display at the Munk School of Global Affairs, 315 Bloor St. West from 9am-6pm each day. Please visit the Munk School if you wish to add a message about the impact that Mr. and Mrs. Munk's generosity has had on you and on the University community.