Fourteen new faculty members working at the leading edge of engineering education and research are joining U of T Engineering, slated to begin on or before July 1, 2017. Five of these professors hold appointments in more than one department. Each brings a unique passion for experiential engineering education, and their research addresses some of the most pressing challenges facing society today, from sustainability in the mining sector to optimizing healthcare systems.
"These brilliant early-career professors come to U of T Engineering from around the world, bringing diverse backgrounds and perspectives that will enrich our students' experience and deepen the engineering creative process," said Cristina Amon, Dean of the Faculty of Applied Science & Engineering. "They embody our Faculty's commitment to teaching excellence and multidisciplinary research collaboration."
Meet the 14 new U of T Engineering professors:
---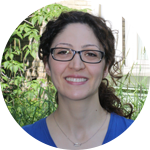 Professor Fae Azhari (MIE, CivE) began her civil engineering studies at Isfahan University of Technology in Iran and received her PhD in Structural Engineering and Mechanics from the University of California, Davis.  She specializes in structural health monitoring of bridges and other engineering systems to advance sustainable infrastructure management. Her research involves developing sensors, assessing the performance of novel sensing devices and devising decision-making frameworks to translate data collected from sensors into efficient remedial strategies.
"U of T has such a vibrant research community and so many opportunities for interdisciplinary work. I'm really excited to collaborate and perform meaningful research. I'm also excited to teach and interact with students."
---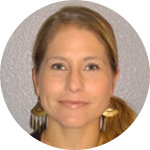 Professor Erin Bobicki (MSE, ChemE) completed her PhD at the University of Alberta, where she studied mineral processing and carbon sequestration, before spending two years working at Intel in Hillsboro, Oregon. She aims to improve the sustainability of mining operations by developing novel techniques for mineral processing that reduce energy and water use, as well as the overall environmental impact.
 "I want to get students as excited about mineral processing as I am. I plan to build a mineral processing program and, with the excellent facilities, tools and researchers here to collaborate with, train the next generations of mineral processors."
---
Professor Merve Bodur (MIE) studied at Boğaziçi University in Turkey, as well as the University of Wisconsin–Madison, where she received her PhD. She conducted postdoctoral research at Georgia Institute of Technology. Her research focuses on new mathematical methods and big data analytics to optimize complex processes, including staffing, decision-making and resource allocation.
"I hope to add to the level of multidisciplinary research and look forward to passing on my passions for research and teaching, especially in the area of optimization, to the next generations. I hope to inspire my students to be limitless in setting their goals."
---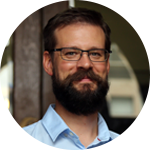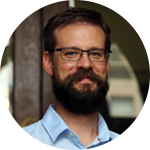 Professor Chris Bouwmeester (IBBME) completed both his undergraduate and PhD degrees at the University of Calgary. As a teaching-stream professor, he uses design-based projects to foster innovation in both core and capstone courses. For example, in his courses students are encouraged to observe health professionals in their everyday practice in order to identify open-ended clinical problems and provide solutions. His research focuses on the diagnosis and treatment of cardiovascular disease, including minimally invasive medical devices designed to support heart failure patients by helping their heart pump blood.
"There are many fantastic connections between medicine and engineering. I am excited to help engineering students show their creativity by providing solutions to open-ended health-related problems."
---
Professor Jennifer Farmer (ChemE) is a teaching-stream faculty member who received her PhD in chemistry from York University. She will bring her expertise in synthetic and organometallic chemistry, as well as her passion for teaching excellence, to undergraduate courses.
"I'm excited to work and collaborate with some of the top researchers and educators in Engineering, and to teach some of the best and brightest students. Ultimately, I hope to inspire students to become leaders in engineering."
---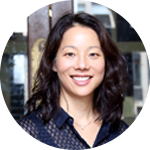 Professor Naomi Matsuura (MSE, IBBME) completed her PhD in the Department of Materials Science & Engineering at U of T and has worked as a researcher at Sunnybrook Health Sciences Centre since 2005. Her research focuses on the application of nanotechnology, including injectable nanoscale contrast agents, to the diagnosis and treatment of cancer.
"It is truly an honour to collaborate with such accomplished faculty members and to mentor such wonderful students. I am sure that together we can come up with some wild and amazing ideas to better treat cancers and improved prognoses and outcomes for patients."
---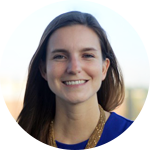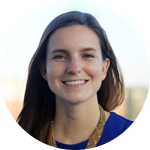 Professor Alison Olechowski (MIE, ILead) completed her undergraduate studies at Queen's University and will soon complete her PhD at the Massachusetts Institute of Technology (MIT). She studies the decision-making tools that teams of engineers use in industry as they design and develop innovative new products. As a teaching-stream faculty member, Professor Olechowski will share these useful tools with future engineers to enhance their engineering and leadership capabilities.
"I see a lot of energy and excitement at U of T Engineering around collaboration, innovation, and entrepreneurship, as evidenced by what will be a world-class centre in the CEIE. I'm thrilled to be joining this multidisciplinary community, where design and leadership skills can make a big difference."
---
Professor I. Daniel Posen (CivE) studied at Princeton University and Carnegie Mellon University, where he received his PhD in Engineering and Public Policy. He specializes in system-scale environmental sustainability analysis. His current focus is on greenhouse gas emissions in the chemical industry and fuels sector. This includes assessing the effects of bio-based products using life-cycle analysis and examining the impact of different biofuel policies on emissions. At U of T Engineering, he is developing a research agenda that examines both urban-level greenhouse gas emissions and sustainability.
"I love my research, I love teaching and I love working with young researchers. With my research, I hope to not only affect our current policy trajectory, but also to help train a new generation of scholars, versed in interdisciplinary research methods and capable of conducting much needed system-scale analysis."
---
Professor Vahid Sarhangian (MIE) studied at the Iran University of Science and Technology before receiving an MASc in industrial engineering from U of T. He completed his PhD at U of T's Rotman School of Management and conducted post-doctoral research at Columbia Business School. He specializes in modelling and optimization of complex stochastic systems with an emphasis on applications in the service and healthcare industries.
"U of T has unequivocally one of the best engineering schools in the world and attracts exceptional students. I am particularly excited about the prospects of collaborating with other faculty members, and contributing to the training and mentorship of a new generation of students."
---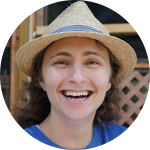 Professor Shoshanna Saxe (CivE) studied at McGill University, MIT and the University of Cambridge, where she completed her PhD. She is an expert on public transit, in particular the impact of public infrastructure investments on the environment. She has worked on the design and construction of metro stations, tunnels and bridges around Canada.
"I'm always excited to ask new questions and contribute to the conversation around infrastructure and sustainability. I want to push for more purposeful efforts in how we build, run and support our infrastructure to maximize sustainability outcomes."
---
Professor Patricia Sheridan (ILead) is currently completing her PhD in the Collaborative Program in Engineering Education at U of T Engineering. With a background in robotics, she has devoted her PhD to developing novel tools to teach and evaluate team effectiveness and leadership competencies in undergraduate engineering courses.
"I chose U of T because it is a place where faculty and students are dedicated to working together to create new ideas and approaches that will improve students' education. I can't wait to get into the classroom and work with the students to help them see their leadership in their everyday lives."
---
Professor Hamid Timorabadi (ECE) completed his PhD in the Edward S. Rogers Sr. Department of Electrical & Computer Engineering at U of T. He is a teaching-stream faculty member who specializes in lab-based courses relating to power electronics and computer organization.
"I look forward to working with the brilliant undergraduate and graduate students who choose to study here in U of T Engineering, and continuing to bring engineering design thinking into classes and labs. I'm particularly keen to capitalize on the capabilities of ECE's newly renovated Energy Systems Lab, a terrific facility for hands-on projects from power electronics to smart-grid technologies."
---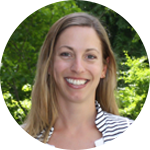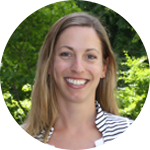 Professor Marianne Touchie (CivE, MIE) completed her PhD in the Department of Civil Engineering at U of T and has worked for the Toronto Atmospheric Fund. Her research focuses on improving the energy performance and indoor environmental quality of existing buildings to make them more comfortable, healthy and sustainable through comprehensive retrofits.
"I want to help create stronger links between MIE and Civil by bringing together researchers and students to work on innovative ways of improving building performance. I'm really excited to work in the labs and classrooms of U of T with some of the best and brightest from around the world."
---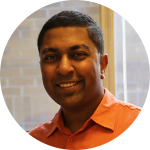 Professor Chirag Variawa (First Year Program) received his PhD from the Department of Mechanical & Industrial Engineering at U of T. He has recently returned to U of T after several years as an Assistant Professor in Boston designing and teaching first-year engineering courses. He is a teaching-stream faculty member who applies multidisciplinary evidence-based approaches to improve the design of engineering learning environments.
"It excites me to see such a wealth of perspectives persist in a culture of progressive inclusivity and accessibility. I hope to cultivate the strength of our diversity so that everyone can benefit from barrier-free STEM learning experiences."