Eleven exemplary members of U of T Engineering's alumni community were recognized on Nov. 1 at the annual Engineering Alumni Network (EAN) Awards.
The awards ceremony, held at the new Myhal Centre for Engineering Innovation & Entrepreneurship, celebrated alumni for their outstanding contributions to the Skule™ community as well as their remarkable career achievements.
"On behalf of the Faculty, my most heartfelt thanks and warmest congratulations to all of our award recipients," said Dean Cristina Amon. "You embody the spirit of excellence, ambition and innovation that has made our Faculty the top-ranked engineering school in Canada and among the very best in the world."
This year's recipients are:
Engineering Alumni Medal
 First awarded in 1939, the Engineering Alumni Medal is the highest honour awarded by the Engineering Alumni Association. High achievement is the common thread that links past recipients of this medal. In their diverse careers, these individuals have demonstrated superior accomplishments and have responded with flair and excellence to the challenges they have faced. They are outstanding role models for U of T Engineering students.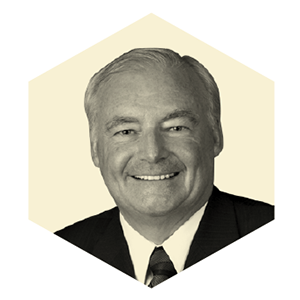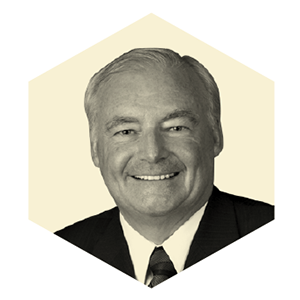 Larry Seeley (ChemE 6T6, MASc 6T8, PhD 7T2)
Seeley is one of Canada's foremost experts in mining and metallurgical processes. Through a spectacular commitment to research, pursuit of innovative technologies and strong entrepreneurial skills, he has taken companies from start-ups to world leaders.  Larry Seeley was with Falconbridge Limited in various roles, including manager metallurgical technology, manager Falconbridge smelter, director metallurgical operations in Sudbury, vice president, environment, and officer of the company. He was president and CEO of Lakefield Research Limited growing the company from about 120 employees to 1,000 employees with operations in Canada, Australia, Chile, Brazil, and South Africa. He was president and CEO of Recapture Metals Limited producing gallium, indium, and rhenium with operations in Peterborough and Nappanee, Ontario; Blanding, Utah; and Stade, Germany.
Key to his success in building great companies has been his ability to hire and develop talent, and in particular his focus on promoting and supporting women in engineering and leadership roles. He has devoted considerable time and expertise to fostering Canada's capacity for teaching and research for future generations, in advisory roles and through leadership in governance at several Ontario post-secondary institutions, including University of Toronto, University of Ontario Institute of Technology, Trent University, Cambrian College and Science North.
Seeley has received numerous awards, including the Gold Medal Engineers Canada, Gold Medal Professional Engineers Ontario, President's Gold Metal of CIM, Entrepreneurship Award Professional Engineers Ontario, Silver Medal Canadian Metallurgical Society, Industrial Practice Award of the Canadian Society of Chemical Engineers, and International Award of the  Society of Chemical Industry. Seeley was inducted into the Engineering Hall of Distinction in the University of Toronto and is an honoree life member of Science North and governor emeritus of Trent University. He was president of the Canadian Metallurgical Society and also the Canadian Society of Chemical Engineering. He is a Fellow of CIM, Fellow of Canadian Academy of Engineering, Fellow of Engineering Institute of Canada, and a Fellow of Engineers Canada.
Engineering Alumni Hall of Distinction Award
The Hall of Distinction is an assembly of extraordinary alumni, selected for membership by their peers for their lifelong accomplishments. These are graduates whose performances have ultimately defined what is most exemplary in our graduates and in our profession. The careers of the members stand as examples and add a sense of reality to the aspirations of successive generations of Engineering students.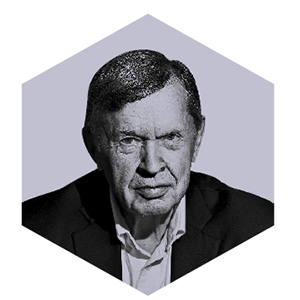 Alfred Aho (EngPhys 6T3)
Aho has been at the forefront of computer science research for nearly five decades, and was a key member of the Bell Labs team that defined the modern computer programming industry in the 1970s with the development of UNIX and the foundation of lexical processing, language parsing and modern compiler design. His pattern-matching algorithms are run daily on computers around the world, and his textbooks on algorithms and compilers have been used to educate generations of software engineers. He is currently appointed the Lawrence Gussman Professor Emeritus of Computer Science at Columbia University.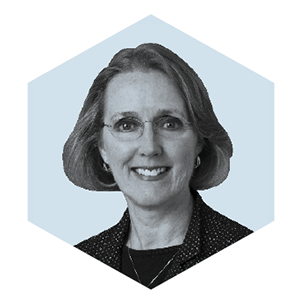 Janis Chodas (EngSci 7T8, UTIAS MASc 8T0)
Chodas's career is literally out of this world. She is Director for Engineering and Science at NASA's Jet Propulsion Laboratory (JPL), the leading centre for robotic exploration of the solar system. She was the project manager for the Juno Mission to Jupiter, leading the Juno Mission team through the successful development, launch and early operation of the Jupiter-bound spacecraft, which traveled over 3-million kilometers and arrived on schedule in 2016. She has received a significant number of service awards throughout her career including NASA's Exceptional Service Medal for her work on the Galileo mission to Jupiter, the Exceptional Achievement Medal for her work on the Cassini mission to Saturn, the Outstanding Leadership Medal for her contributions to the Mars Exploration Rover project, and the Outstanding Leadership Medal for her management of the Juno mission to Jupiter. In 2018, she also received a honorary doctorate from the University of Toronto. An extraordinary role model for women in engineering, science and technology, she is on the forefront of expanding human knowledge and experience in ways that speak directly to our most human curiosity and desire to learn more about the universe and our place in it.
Bob Howard (IndE 7T2)
Howard is an award-winning cardiologist and hospital administrator who has built his success upon the foundation of engineering methods and approaches. He has taken on progressively senior positions at St. Michael's Hospital Toronto, from vice-president and chief medical officer to CEO, recently helping to oversee the creation of one of the largest health networks in Canada through the merger with Providence Health and St. Joseph's Health Centre. Howard has made St. Michael's Hospital a Canadian leader on three fronts:  professional education, the application of technology to patient treatment and the use of engineering methods to improve care delivery. His impact on St. Michael's and the broader medical community in Ontario will be felt for years to come in terms of improved quality and efficiency of health-care delivery and an infrastructure of education for the next generation of medical leaders.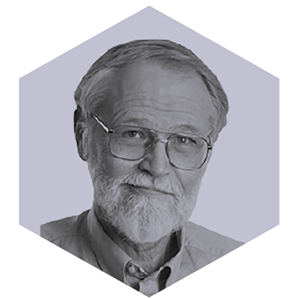 Brian Kernighan (EngPhys 6T4)
It is impossible to overstate Brian Kernighan's contributions to the very core of the modern software industry. He was part of the research group that developed the Unix operating system and the C programming language at Bell Labs in the early 1970, where he coined the name Unix itself, helped develop a variety of languages and tools, and co-authored the book "The C Programming Language". Unix is the foundation of all modern computer operating systems, including Linux, macOS, iOS and Android, and C is one of the world's most widely-used programming languages and the parent of many modern computer languages.  Kernighan is also the inventor of the classic "Hello, World" program, which has become the de facto way for all programming language textbook authors to introduce language syntax examples to readers.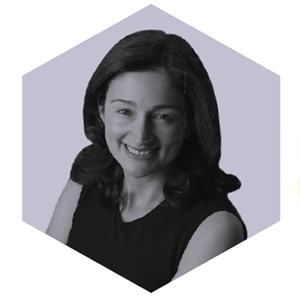 Catherine Lacavera (CompE 9T7)
Lacavera's legal career has involved some of the world's largest technology companies. She joined Google Inc. in 2005 as patent counsel, then litigation counsel before being appointed director of IP and litigation. She oversees a team of 150 attorneys, technical advisors and paralegals, overseeing a global litigation docket that has included more than 1,000 patent and other intellectual property matters. She has also played a key role in supporting education and diversity in the legal community through organizations such as the California Women Lawyer In-House Counsel Network and the Women in Law Empowerment Forum. In 2016, she received an Arbor Award and an honorary doctorate from the University of Toronto in recognition of her volunteer service with the Faculty of Applied Science & Engineering. She has also delivered a number of inspirational keynote addresses on behalf of the Faculty, including at the Women in Science & Engineering (WISE) annual national conference in 2013 and more recently at the 2017 Convocation ceremony where she was bestowed an honorary degree.
Malcolm F. McGrath Alumni Achievement Award
Named in honour of Malcolm McGrath on his retirement as assistant dean — alumni liaison, this award recognizes contributions of personal service to the Faculty, the University or to the community. McGrath was the first assistant dean responsible for alumni affairs and development in the Faculty. Among his many accomplishments are the growth of the Annual Fund, the Engineering Open House, the introduction of the Skule™ Stage Band, and the establishment of the Graditude campaign.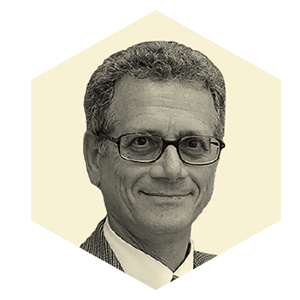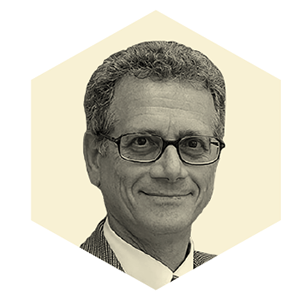 Elias Kyriacou (ChemE 7T6)
Kyriacou is a former President of the Engineering Alumni Network (EAN) Executive Board, during which time he was a member of the nominations committee and student club funding committee and oversaw the student portfolio. In 2011, he received a University of Toronto Arbor Award for working to build stronger relationships between alumni and the Faculty of Applied Science & Engineering. In addition to volunteering for the EAN, he has been involved for many years in the education field within the Toronto District School Board and the private school system. Elias encourages alumni to stay involved in Skule because they have expertise that can help departments or the Faculty maintain or improve their reputation as an exceptional institution. He gains fulfillment from supporting future engineers and helping them succeed as students, as well as after they graduate and enter the real world. As networking is becoming more and more important in career enhancement, Elias believes that the extent and strength of the network depends a great deal on alumni.
2T5 Mid-Career Achievement Award
The Class of 2T5 was the first class in Canada to receive iron rings at The Ritual of the Calling of an Engineer. Since 1975, the Class of 2T5 annually presents the 2T5 Mid-career Achievement Award. This award recognizes a graduate (11 to 25 years from undergraduate graduation) who has earned respect within the profession as well as the broader Canadian community.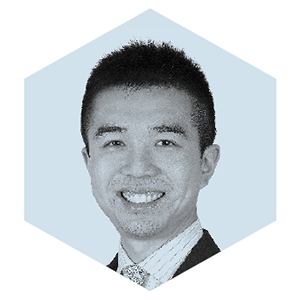 Alvin Mok (EngSci 0T3)
Mok is the Head of Investment Insights at Orbis, a global investment management firm with USD40B+ under management.  He is responsible for leading a team of business analysts and data scientists to mine alternative data for investment insights.  In addition, he also manages various technology teams around the firm and drive firm-wide technology and innovation strategies.
Prior to joining Orbis, Alvin was an Engagement Manager at McKinsey Hong Kong, where he was actively involved in high tech and infrastructure practices.  Earlier in his career, Alvin was a venture capitalist, held positions in Microsoft, and founded his own startup whilst being a student at the University of Toronto. He also holds a MBA from Harvard Business School (Baker Scholar).
Alvin has made a significant contribution to Skule student life through the establishment and continuing support of the Orbis Challenge, an annual hacking contest designed to inspire and encourage young people to explore their programming talents, creative thinking and problem-solving abilities. He has also been a lecturer and mentor to U of T Engineering students. 
7T6 Early Career Award
 The Class of 7T6 annually presents the 7T6 Early Career Award to engineering graduates who have attained significant achievement early in their career and shows promise of further contributions. The award is presented to an individual who is distinguished early in their profession, community, university and other related fields.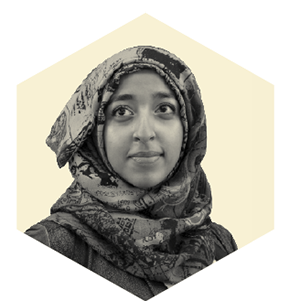 Huda Idrees (IndE 1T3)
Idrees is a passionate entrepreneur who has accomplished more in the five years since she graduated than many do in an entire career. As the founder and CEO of Dot Health, she is empowering patients and making them champions of their own health. Dot Health uses bank-level security to encrypt, store and transfer a patient's entire health information so the data is at their fingertips when visiting a doctor or understanding their own care. A true serial entrepreneur, she got her start in programming as a 12-year-old when she ran a business building small business websites for clients. During her Professional Experience Year term while at U of T, she was the first designer hired by storytelling giant Wattpad, where she helped increase the user base to 5 million monthly unique visitors worldwide. In 2014, she joined the founding team of Wealthsimple – a wealth management platform that was sold to Power Financial Corp in 2016.
Cameron Robertson (EngSci 0T8, UTIAS MASc 0T9)
Passionate about inspiring public interest in science, technology, and environmentally-conscious engineering, Robertson has made it his mission to make flying safer and more accessible for everyone. As Director of Engineering of Air, a division of tech company Kitty Hawk, he is helping to make the dream of personal flight a reality. In April 2017, Kitty Hawk introduced the Flyer, an electric personal aircraft that doesn't require a pilot's license, which will soon be available commercially. Prior to Kitty Hawk, Cameron co-founded Aerovelo Inc., an engineering firm dedicated to increasing awareness of sustainable solutions to society's most pressing technological challenges. Robertson and fellow co-founder Todd Reichert (EngSci 0T5, UTIAS PhD 1T1) built the first successful piloted flapping-wing aircraft  Snowbird, the Sikorsky Prize-winning human-powered helicopter Atlas, and the fastest human-powered vehicle on earth, the Eta speedbike.
 L.E. (Ted) Jones Award of Distinction
This award was established to acknowledge the contributions of Professor Emeritus L.E. (Ted) Jones and is in recognition of the contributions over his long and distinguished career to students, alumni and the Faculty. It also pays tribute to his continuing support and dedication to the Engineering Society and the Engineering Alumni Network (EAN) of the University of Toronto. The award endorses Jones' great appreciation of the arts and his love of music.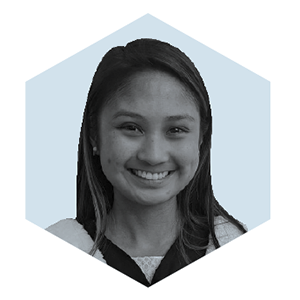 Reena Cabanilla (ChemE 1T8)
Cabanilla is a passionate artist who lent her immense talent to a variety of University activities from the moment she walked through our door. As the First-Year Representative and Model Coordinator for the Victoria College Life Drawing Club, she brought life drawing to engineering through collaboration with the Skule Arts Festival. Reena's work can also be seen all around Skule, from designing a more elegant mural for Godiva's hymn, to beautifying parade floats, memorials and other builds. A skilled graphic designer, she also created graphics for the 1T8 Handbook, served as artistic director for the Skulebook, and created eye-popping promotional materials for the Engineering Society, for which she served as Vice-President Communications. During her final year, Reena was recruited as head costumer for Skule Nite, where she oversaw the creation of dazzling costumes for a variety of musical numbers and comedy sketches.