U of T research got a big boost on March 15, when the federal government announced $18.7 million in funding for 23 new and renewed Canada Research Chairs (CRCs), seven of which come from U of T Engineering.
Chairholders will use the funds to investigate everything from lung transplantation to the efficiency of wireless networks.
"The Canada Research Chairs program is a key component of the university's efforts to attract and retain the world's most promising researchers," said Professor Peter Lewis, U of T's Associate Vice-President, Research and Innovation. "We are grateful to the government of Canada for its continuing support of this program."
Among the new CRCs are U of T Engineering professors:
Glenn Hibbard (MSE), CRC in Cellular Hybrid Materials;
Ashish Khisti (ECE), CRC in Wireless Networks; and,
David Lie (ECE), CRC in Secure and Reliable Computer Systems.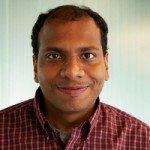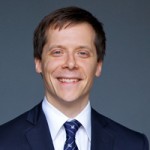 U of T's total number of Canada Research Chairs is 238, the largest number of any university in the country.
"Our government is committed to attracting and retaining the world's best and brightest researchers, supporting innovation, creating jobs and strengthening our economy," said Gary Goodyear, Minister of State (Science and Technology). "By investing in programs such as the Canada Research Chairs, we are fostering cutting-edge research and the generation of new innovations for the marketplace, for the benefit of Canadians."
The announcement also included the advancement of two existing chairholders from Tier 2 to Tier 1. (Tier 1 Chairs are for outstanding researchers acknowledged by their peers as world leaders in their fields. Tier 2 Chairs are for exceptional emerging researchers.)
U of T Engineering professors include:
Brendan Frey (ECE), CRC in Biological Computation; and,
Wei Yu (ECE), CRC in Information Theory and Wireless Communications.
Finally, two existing chairs from the Faculty were renewed:
George Eleftheriades (ECE), CRC in 

Nano- and Micro-Structured Electromagnetic Materials and Applications

; and
Molly Shoichet (ChemE, IBBME), CRC in Tissue Engineering.
"The CRCs celebrate world-class research going on in Canada. The Faculty of Applied Science & Engineering is thrilled to see our researchers – and the impact of what they do – recognized through this considerable honour," said Professor Ted Sargent, Vice-Dean, Research, and the CRC in Nanotechnology. "I congratulate our new and renewed chairholders on this further recognition of their outstanding research and its impact on the economy and society."
To read about all the new and renewed CRCs at U of T, please visit U of T News.