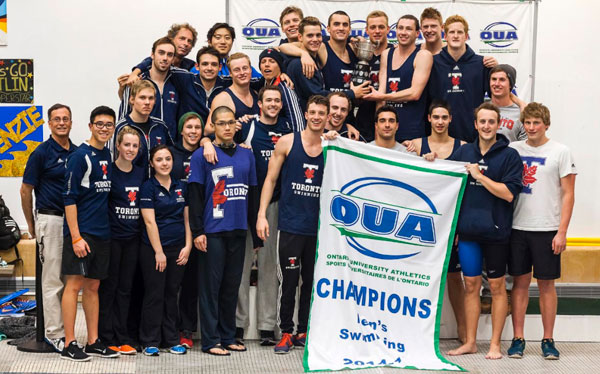 The Faculty of Applied Science & Engineering extends its warmest congratulations to the remarkable athletes who competed with the Varsity Blues swimming team in the Ontario University Athletics (OUA) Championships on February 5 and 6, 2015.
Nine Engineering students competed, and both the male and female swimming teams took home gold medals.
The Blues women won their second consecutive OUA title, accumulating 887 points as a team.
The men's team claimed their 12th consecutive OUA title, finishing with a combined score of 986.5 points. Engineering student Oliver Straszynski was honoured as male rookie of the year.
To learn more about the Engineering students who participated, visit their Varsity Blues profiles:
Read more about the U of T Varsity Blues swimming team at the 2015 OUA Championships.