In the summer of 2011, Jaquelyn Monis Rodriguez (Year 4 IndE + PEY) had travelled from Venezuela to Toronto for her final year of high school and was attending the Da Vinci Engineering Enrichment Program (DEEP) Summer Academy. There, she heard a representative from the Institute for Leadership Education in Engineering (ILead; then called Leaders of Tomorrow) deliver a workshop on the topic of leadership — an experience that inspired her to adopt leadership roles when she joined U of T Engineering as an undergraduate student.
Five years later, Jaquelyn has been named one of 15 U of T Engineering students to receive a 2016 Gordon Cressy Student Leadership Award at a ceremony held at Convocation Hall on April 20.
"It's very prestigious recognition," she said. "I'm honoured that [U of T] acknowledges my development and growth as a leader, as well as the impact and influence that I've had in the U of T community."
Named after the former U of T Vice-President of Development and University Relations, the Gordon Cressy award recognizes graduating students who have demonstrated leadership qualities by contributing to the improvement of the world around them and inspiring others to do the same.
"The outstanding leadership co- and extra-curricular contributions of our Cressy Award winners have enriched and strengthened U of T Engineering, the University and the larger community," Dean Cristina Amon said. "I am confident that the competencies and experiences they have gained through these activities will uniquely position them to become global engineering leaders in their lives beyond graduation. I extend my warmest congratulations to each of them, on behalf of the entire Faculty."
Full list of winners from U of T Engineering:
Nikola Andric (Year 4 ChemE + PEY)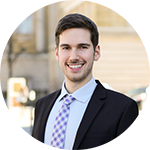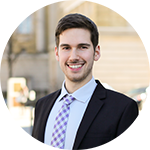 Nikola has been a mentor, F!rosh Week leader, undergraduate representative on several committees and a cast member of the EngSoc annual comedy revue, Skule™ Nite. However, his longest running leadership role has been through his commitment to the Undergraduate Chemical Engineering Council. Nikola began as secretary, became academic director and now holds the position of chair. In these roles, he led the organization of events that helped to strengthen the undergraduate chemical engineering community and improve student life. Nikola's efforts did not go unnoticed by the Department of Chemical Engineering & Applied Chemistry — he was selected as one of its Graditude representatives and has been leading its fundraising initiatives. He was also selected as co-chair for the annual department dinner.
Ming Yi Bian (Year 4 ElecE + PEY)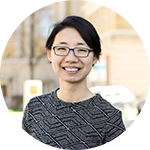 YNCN is the largest student-run career development organization at U of T, and it wouldn't be where it is today without the ingenuity, initiative and leadership of Ming Yi. One of the founding members YNCN, she saw an opportunity to support her fellow students in landing interviews, mentorship opportunities and jobs. Currently, Ming is the president of YNCN and oversees five teams of executives. In addition to her academic workload, she dedicates time each week to mentoring and presenting to other students, as well as supporting her team personally and professionally. Ming Yi has also been very involved with the Sustainable Engineers Association as the director of field trips. During her time in this role, her efforts led to a doubling in the number of field trips and saw a Faculty-wide e-waste recycling program re-established.
Ernesto Diaz Lozano Patiño (Year 4 CivE + PEY)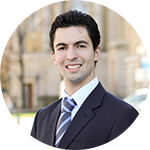 During his time at U of T Engineering, Ernesto has held a wide variety of leadership roles while proving to be a tireless leader. As the U of T Civil Engineering Club academic representative, Ernesto pioneered the use of focus groups to foster effective communication between students and the Faculty. He joined the Engineering Society (EngSoc) as the Civil Engineering representative before becoming president in 2015. In this role, Ernesto is proud of having led the signing of an agreement with the U of T Students' Union (UTSU) that provides EngSoc with an additional $90,000 to enhance their services. Ernesto also founded the first student chapter of the Canadian Electrical Contractors Association in Canada and led it through its inaugural participation in the Green Energy Challenge competition.
Andrew Fisher (CivE MASc Candidate)
Since arriving at U of T, Andrew has asserted himself as a leader while improving the quality of student life. Over the past two-and-a-half years, he has been a driving force in the revitalization of the Civil Engineering Graduate Students Association where he served as vice-president finance, vice-president academic and interim president. During this time, he organized events that strengthened the social atmosphere amongst engineering graduate students, provided them with opportunities to showcase their research and facilitated networking with industry professionals. Andrew also served on several committees where he gave voice to issues faced by engineering graduate students.
Rahul Goel (Year 4 EngSci + PEY)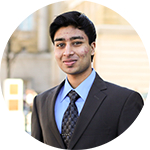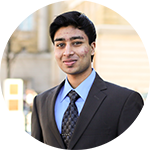 Rahul made an immediate impact at U of T when he founded the Robotics for Space Exploration engineering design club in his first year. Under his leadership, the club now boasts over 40 members and its projects have gone on to be showcased in international competitions. Rahul also founded a startup in his second year called PheedLoop that won seed funding at The Entrepreneurship Hatchery's Demo Day and signed Microsoft as a client. In his final year, Rahul has made it a point to mentor his fellow students. He joined ILead as a student leadership facilitator, where he designs and leads workshops on leadership, and has helped to build a new program for ILead called Leadership Labs.
Brandon Jacobs (Year 4 CivE + PEY)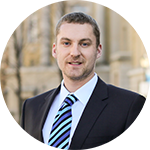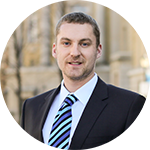 Brandon has proven himself to be a strong and committed leader throughout his time at U of T Engineering. Whether ensuring the safety of incoming students as a member of the Skule™ Patrol during F!rosh Week or recruiting and coaching new players as co-captain of the Skule™ Rugby team, he has consistently enhanced the U of T Engineering student community. In 2014, Brandon co-founded the U of T chapter of Bridges to Prosperity (B2P) and has served as president ever since. Under his leadership, B2P contributed to its goals of completing infrastructure projects in the developing world by building a suspended footbridge in Chimoré, Bolivia. In addition to his role as project manager on that project, he led on-campus activities supporting recruitment, fundraising and design for additional bridge building projects.
Camila Londono (BioMedE PhD Candidate)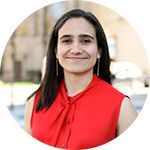 Camila shone in both her academic and extra-curricular activities, demonstrating commitment and leadership throughout her time at U of T. Since 2012, she has held several volunteer executive positions with the Institute for Biomaterials & Biomedical Engineering Scientific Day. These roles culminated in 2014 and 2015 during which she chaired the entire event. During this time, she was also an executive member of the Biomedical Engineering Students' Association (BESA) and active representative at meetings of the Graduates Students' Union and the Faculty Council. She also rewrote the BESA constitution and coordinated the election of student representatives to the association.
Devangini Mishra (Year 4 ElecE + PEY)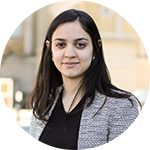 Devangini has been a student leader dedicated to giving back and improving the Engineering community since her first day at U of T. She was a founding member of Engineering to Policy, part of the Skule™ Patrol and a workshop lead for the U of T chapter of Engineers Without Borders (EWB). More recently, Devangini was the director of finance for the U of T Engineering Kompetitions (UTEK) and managed to add an additional competition to the calendar. She was also the director of conference speakers for the Institute of Electrical and Electronics Engineers at U of T where she organized speakers, judges and panelists, and spearheaded a partnership with another organization. However, Devangini's proudest moment came from the founding of TechXplore — a university-wide club where students can learn programming languages, software packages and new technology through free workshops.
Jaquelyn Monis Rodriguez (Year 4 IndE + PEY)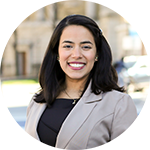 Before becoming a student, Jaquelyn knew that the wanted to be a leader in the U of T Engineering community. While attending the DEEP Summer Academy, she participated in an ILead seminar and decided to make leadership a big part of her life. Since her first year, Jaquelyn has been an active member of ILead, facilitating workshops, and helping to deliver leadership and professional development events. She has also been involved with the U of T chapter of Women in Science and Engineering (WISE). As the WISE conference events director and in her present role as conference chair, Jaquelyn has developed partnerships with companies, led teams of individuals, and helped to create and deliver programming for hundreds of female engineering and science students.
Charles (Tae Joon) Park (Year 4 EngSci + PEY)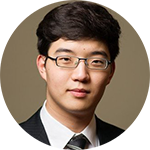 As an engineering student and a campus leader, Charles has excelled at U of T. In 2013–2014, he led a team of 21 students as special project manager on the Hart House Finance Committee and produced a report that resulted in the implementation of 12 new procedures. Charles has also held leadership roles with the You're Next Career Network (YNCN) since 2014. He joined the organization as director of operations, leading all logistical operations for the annual career fair, before progressing to managing director, corporate. In this role, he led a team of 11, rose to the challenge when his associate director and team co-lead had to unexpectedly depart, and demonstrated initiative by executing a career fair in the fall of 2015 in addition to the flagship fair in January.
Ribhu Rampersad (Year 4 ChemE + PEY)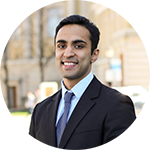 Ribhu has been an outstanding leader in the U of T Engineering community and helped position his fellow students for success beyond graduation. He coordinated logistics, recruited participants and secured funding for trips as the athletics director for the Chemical Engineering Undergraduate Council and coed sports director for the Engineering Athletics Association. Ribhu then went on to co-found and serve as treasurer for the U of T chapter of the Society of Petroleum Engineers while also acting as director of operations for the Nspire Innovation Network's National Business & Technology Conference. He returned to Nspire in March 2015 as senior vice-president and optimized performance by restructuring the 60-member organization. Most recently, Ribhu has assumed leadership roles within YNCN as the director of business development, career fair and associate director, corporate.
Sharon Ravindran (Year 4 EngSci + PEY)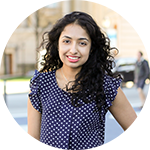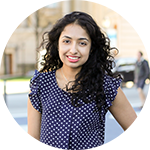 Sharon has kept the empowerment of other students as a personal goal during her time at U of T Engineering. As chair of the NSight Mentorship Program, she led a team responsible for the mentoring of 180 Engineering Science students. Sharon also held leadership positions as the vice-president of student life for the Engineering Science Club, head leader for U of T Engineering Orientation Week in 2014 and 2015, vice-president of school outreach for the U of T chapter of EWB and vice-president of finance for the Club for Undergraduate Biomedical Engineering. In her final year, Sharon is helping prepare her classmates for life beyond university as the vice-president of operations for YNCN. In this role she has reached out to industry representatives, presented workshops and organized events to further students' professional development.
Rachel Reding (Year 4 EngSci + PEY)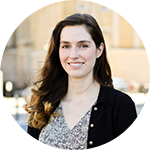 An exceptional leader, Rachel has held several executive positions and consistently enriches student life within the Faculty. She was the vice-president of marketing for the U of T chapter of WISE and helped found SuitsU — a non-profit startup that helps prepare students for professional interviews by providing affordable business attire. She served as director of operations and organized an event that assisted 300 students and raised $3,300 for charity. One of Rachel's greatest accomplishments was the impact she had as vice-president of finance for EngSoc. Elected by her peers, Rachel helped usher in a collaborative agreement between EngSoc and UTSU, creating the new position of mental wellness director and establishing the first Endowment Fund Committee.
Michael Sabatini (Year 4 MSE + PEY)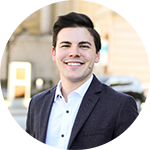 Michael has sustained an outstanding academic record while consistently working to improve the experiences of his fellow engineering students. For the last three years, Michael has been responsible for exposing approximate 60 students a year to the tradition and culture of the Faculty as head leader during U of T Engineering Orientation Week. He also acted as a liaison between students, the Department of Materials Science & Engineering (MSE) and EngSoc while serving as MSE class representative from 2011–2014. Parallel to these responsibilities, Michael has also held several positions in the MSE Club and is currently chair. In this role, he continues to assert himself as a strong student leader as he works to enhance the student experience and strengthen the sense of community within the department.
Rong Yao (Year 4 IndE + PEY)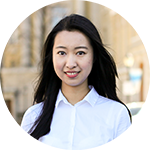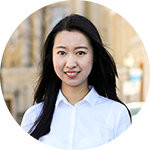 Rong has been an active and ambitious member of the community during her time at U of T Engineering. In her first year, she was a founding member and logistics director of Skule's Got Talent — an annual showcase evening for engineering students. Over the next few years, she was marketing director and yearbook director for the Engineering yearbook, marketing director of the Chinese Engineering Student Association and competition director of UTEK. Rong also held the position of marketing director for YNCN: Launchpad, where she helped students further their career development by growing the event. Currently, she is president of the 881 Drama Club and leads a team of over 100 directors, actors and backstage members.