Alumnus Arthur Brown (EngSci 1T6) and student Jeremy Wang (Year 4 EngSci) are among 20 people in their 20s named to a prestigious aerospace industry list of future engineering leaders.
The list of Tomorrow's Technology Leaders: The 20 Twenties is published annually by the Aviation Week Network. The awards recognize academic performance, civic contribution and a research or design project. The winners will be honored in March during Aviation Week's 61st Annual Laureates Awards in Washington, D.C.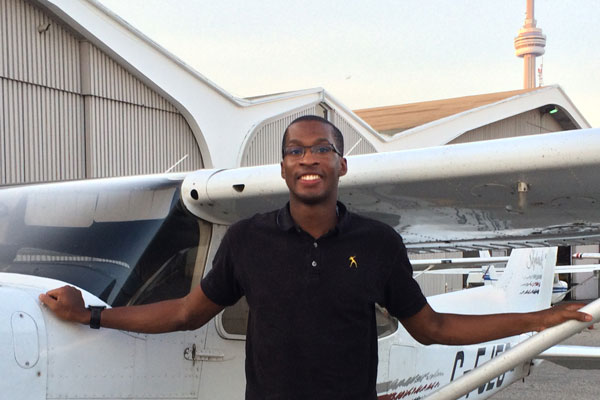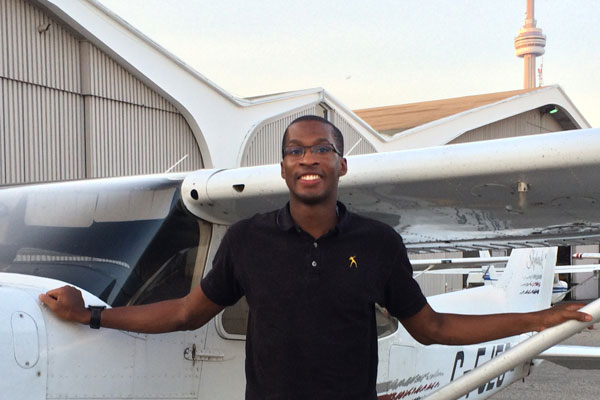 While at U of T Engineering, Brown was an aerodynamicist with Blue Sky Solar Racing and with the Human-Powered Vehicles Design Team (HPVDT). In 2015, he became the first ever Canadian student to win the American Institute of Aeronautics and Astronautics Foundation's Undergraduate Individual Aircraft Design Competition. He is now pursuing a master's degree at MIT.
"I am truly honored to have received this award, and I look forward to meeting my fellow recipients in March," says Brown.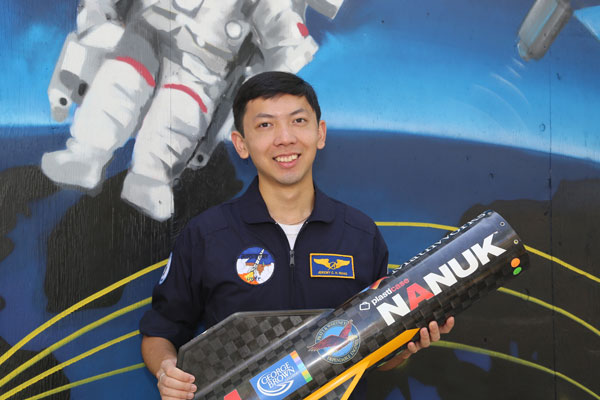 Wang, who is currently completing his final year at U of T Engineering, oversaw a major expansion of the University of Toronto Aerospace Team (UTAT) while serving as its executive director. The team now involves more than 100 students and competes successfully in rocketry, satellite and aerial robotics competitions around the world. Wang still chairs UTAT's strategic & technical advisory boards.
Wang has also presented at a number of conferences, including the 2016 International Astronautical Congress (IAC) in Guadalajara, Mexico. He currently serves as the Chief Technology Officer for The Sky Guys, a company that supplies drones and aerial photography services for sporting events, inspecting industrial sites and a variety of other applications.
"The 20 Twenties sends the message that despite intense engineering challenges in one of the riskiest, most regulated industries, it's possible for students for make a difference," says Wang. "My advice to fellow students is that if you find something exciting and meaningful, no matter how scarily ambitious, it is always worth the journey."
"This year's 20 Twenties winners are outstanding students that reflect the passion, talent and intelligence found within the aerospace community," said Daniel L. Dumbacher, executive director of the American Institute of Aeronautics and Astronautics. "Not only are they making significant contributions to aerospace, but each is working within their community to make the world a better place."
U of T Engineering provides rich experiential learning opportunities that enable the development of future engineering leaders through both curricular and co-curricular activities. Both UTAT and HPVDT will have new space in the forthcoming Centre for Engineering Innovation & Entrepreneurship, which will officially open April 27, 2018.