Dietary advice tailored to your DNA. A 'bio-printer' that prints skin-like tissue that can be used to dress wounds.
These are just two of the inventions that might change your life in coming years.
They're also two of 10 inventions whose creators were celebrated May 15 at the University of Toronto's 2013 Inventors of the Year ceremony. Five U of T engineers were among the recipients honoured.
"The Inventor of the Year Award is meant to recognize inventions that have the potential to improve our quality of life," said Professor Paul Young (CivE), vice-president (research and innovation). "The winning inventions represent the very best of innovation at U of T, and on behalf of the University, I extend my congratulations."
To qualify for the award, entrants and their teams must be faculty members or trainees who disclosed their inventions to U of T's Innovations and Partnerships Office (IPO) within the past five years. Inventions are assessed based on their uniqueness, potential for global impact and commercial appeal.
Professor Young noted that many of the inventions include students as co-inventors. "More than two-thirds of all inventions disclosed at the University of Toronto have a student or post-doc as a co-inventor, and this is also reflected in the winning projects. We have several entrepreneurship education initiatives on campus, but in many ways, the best experience is practical. Students at U of T have the opportunity to work with some of the world's leading inventors, and they'll take that creative spirit with them wherever they go after graduation."
The U of T Engineering researchers honoured are: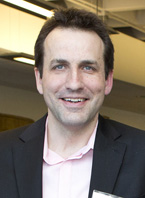 Professor Axel Guenther (MIE, IBBME), with Professor Milica Radisic (IBBME) and graduate students Lian Leng, Arianna McAllister, Andrew Woollard and Boyang Zhang. Professor Guenther's team developed a 3D 'bio-printer' that can produce wound dressings that accurately mimic human skin;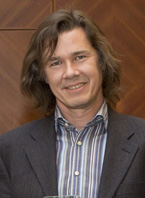 Professor Peter Lehn (ECE), who invented a new power electronic circuit topology for ultra-high efficiency conversion of low- to high-voltage direct currents;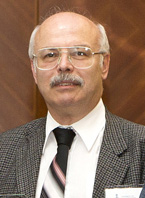 Professor Andreas Mandelis (MIE), with team members Jose A. Garcia, Jinseok Jeon, Anna Matvienko and Lena Nicolaides. The team of inventors, which includes Dr. Stephen Abrams, CEO of Quantum Dental Technologies, has invented a way to monitor cavities without using ionizing dental x-rays;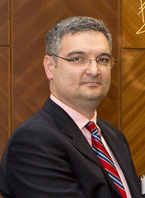 Professor Milos Popovic (IBBME), with team members Santa Huerta Olivares, Massimo Tarulli, Peter Lehn (ECE) and Aleksandar Prodic (ECE). The team is designing neuroprosthetic devices that help restore or replace nervous system function damaged by stroke or spinal cord injury; and,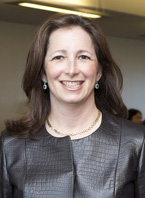 Professor Molly Shoichet (ChemE, IBBME), with team members Dimpy Gupta, Charles Tator (University Health Network), Jordan Wosnick and Ryan Wylie. Professor Shoichet's team develops materials for drug delivery and regeneration.