Today's assignment: design an outdoor, heated smoking area for a local women's shelter. Do you take on the project, knowing it propagates a harmful, deadly habit?
It's dilemmas like this that engineers face in the real world, but not necessarily in a post-secondary curriculum. That's why Professor Doug Reeve (ILead) and his team are assembling a new collection of case studies for students on ethical issues – one of three projects recently funded through the Engineering Instructional Innovation Program (EIIP) for next year.
The two other innovative projects starting next year include a redesign of core classes in the department of electrical and computer engineering by Professor Stark Draper (ECE), and putting together a resource kit to help professors incorporate teamwork in the classroom from Professor Greg Evans (ChemE).
The EIIP was launched in March 2013 with funding for five inaugural projects, ranging from digital course enhancements to lab renovations. The program is intended to address challenges like limited laboratory space and development of technical and other competencies, while introducing more interactive instruction and digital tools into the classroom.
"Last year's most successful EIIPs are already on the verge of a wide impact and have already seen a great deal of dissemination," said Professor Susan McCahan, vice-dean, undergraduate.
U of T Engineering's Sydney Goodfellow spoke with each EIIP project lead to find out more about their ideas and potential impacts.
Ethics – Professor Doug Reeve (ILead)
How would you describe your project?
Our project is about decision-making by engineers that goes beyond technical, specifically with [issues like] ethics and equity. We will generate case studies from the field, where engineers have come up against difficult situations like ethics judgment or dealing with equity issues. Those case studies will give engineering students insight into issues they have to face and tools to deal with those issues. We will compile these case studies into a textbook for ongoing learning, and to deepen appreciation of these subjects.
What impact do you expect your project to have?
This project will help students develop and trust their intuition and think critically because the answers to these problems are not definite. Trusting your intuition is important, and it is vital for engineering students to see that the world is much more complex and challenging than it may appear in a controlled classroom environment.
The book itself will be useful as a resource for students to get a sense of more complex issues. Often case studies in engineering are about huge disasters, ones that have hit the news. Junior engineers don't have to confront those kinds of situations, but they do confront other kinds of dilemmas, so we want to equip them to handle these things more readily.
Team Work – Professor Greg Evans (ChemE)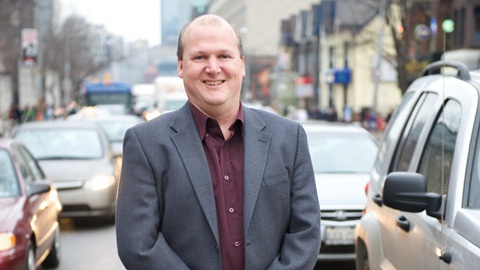 How would you describe your project?
We are putting together a resource kit to support instruction of team effectiveness in all types of courses. The kit will encourage instructors to introduce more team-based activities into their courses, and to use teams to teach both the technical and relational aspects of engineering.
What impact do you expect your project to have?
We're hoping that the kit will encourage and support the incorporation of this form of learning in a wide variety of courses. Teamwork is often used in design classes, but we hope that, given the right resources, instructors will introduce and experiment with teamwork in more courses. For students, we will provide them with more tools, like videos they can access online, that we hope will help them see the value in learning to be effective team players.
We've been studying team-effectiveness learning for a while, approaching it from the student perspective. Through this project we will approach it from the instructor's perspective, giving them the resources they need to help students learn how to be more effective at working in a team.
ECE Learning Objects – Professor Stark Draper (ECE)
How would you describe your project?
Working together with team members Professor Raymond Kwong (ECE) and lab manager Bruno Korst (ECE), our project will focus on revising the department's core second year class that introduces students to basic ideas of signals, systems, and information processing. In this class students gain their first exposure to the concepts and technologies that underlie the information revolution; including digital communications, control systems, signal processing, medical imaging, and big data.
The course is the lead in to a broad swath of upper level courses in ECE. It's very important, but is also quite challenging as the course is mathematically advanced and abstract. Our curriculum renovation aims at three things: to introduce labs and in-class demonstrations that motivate students and better connect course material to familiar technologies; to bring an updated approach to course pedagogy; and to leverage new learning techniques, such as online materials and an "inverted" classroom format.
What impact do you expect your project to have?
We aim to have students exit the course with a deeper appreciation of how the concepts developed in this course underlie many important technologies. We also want to get more students excited about pursuing careers in these areas of technology. The project will be an exciting opportunity to rethink the way we deliver this core material. We would like to convey course concepts in a more comprehensive way and better tie in to the curriculum at large, so students can see how central the material covered in this course is when one takes a holistic view of the curriculum. We also hope our experience may provide ideas for other instructional innovation in the ECE Department.