Six members of the U of T Engineering community have been elected as 2021 Fellows of the Canadian Academy of Engineering (CAE). Professors Konstantinos Plataniotis (ECE) and Elvino Sousa (ECE), along with alumni James Burpee (MechE 7T7), Mark Diederichs (GeoE 8T7, MASc 9T0), David Erickson (MechE MASc 0T1, PhD 0T4), and Daryl Wilson (ChemE 8T2) are among the CAE's 52 new Fellows. The CAE is a national institution through which Canada's most distinguished and experienced engineers provide strategic advice on matters of critical importance to Canada.   
"The election of these outstanding faculty and alumni to the Academy is tremendous recognition of their impact as engineering innovators, educators and leaders throughout Canada and globally," said U of T Engineering Dean Christopher Yip. "On behalf of the Faculty, my warmest congratulations to all our new CAE Fellows." 
---
Konstantinos Plataniotis is a highly regarded researcher, engineering educator and volunteer leader in the international engineering community. He has made outstanding contributions to the engineering profession through his technical achievements, mentorship, leadership in engineering societies and conferences and knowledge translation to industry. Plataniotis is internationally recognized for his adaptive imaging framework which unified previous seemingly unrelated results, yielded new theoretical contributions and led to the development of practical implementations. His contributions to engineering have been recognized with fellowships in IEEE and the Engineering Institute of Canada, the J.M. Ham Outstanding Engineering Educator Award and research paper prize awards. 
---
Elvino Sousa is globally recognized for his contributions to cellular system modeling and performance optimization, including CDMA systems and transmitter diversity techniques. He was a pioneer in the modeling of Packet Radio Networks using techniques now known as Stochastic Geometry. Sousa's research in transmitter diversity influenced the transmitter diversity scheme adopted in the 3GPP LTE wireless standard. He was a pioneer in proposing Autonomous Infrastructure Wireless Networks and Two-Tier Wireless Networks, now known as Integrated Access and Backhaul, long before these concepts became popular. 

---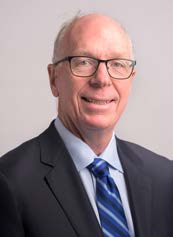 James Burpee is currently chair of the board for Atomic Energy of Canada Ltd. In his 31-year career with Ontario Hydro/ OPG, he shaped corporate direction, influenced perceptions with political and industry stakeholders, and was a catalyst of change. Burpee provided leadership in operation performance, fiscal accountability, new business relationships and strategic initiatives, enhancing relationships with government representatives at federal, provincial and municipal levels. He has managed a range of organizations, including technology startup companies, large corporations, and national industry trade associations. 
---
Mark Diederichs, a professor of Geological Engineering at Queen's University, is an accomplished geological engineer with an exemplary record of contributing to the profession and positively influencing students/peers. He is a prominent lecturer and top researcher. Diederichs is a sought-after international expert consultant, with roles in design and construction of world-class tunnelling, mining and hydro-power projects, producing tangible results through improved understanding of rock engineering at the project scale.  
---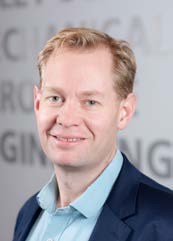 David Erickson is the S.C. Thomas Sze Director and Sibley College Professor of Mechanical and Aerospace Engineering at Cornell University. He is a recognized leader in microfluidics and its application to a broad range of areas, including mobile and global health technology, medical diagnostics, photonics and nanotechnology. Erickson has received numerous research awards, including the Presidential Early Career Award for Scientist and Engineers from President Obama. For his efforts in co-founding the field of optofluidics, he has been named a Fellow of the Optical Society of America and the American Society of Mechanical Engineers. 
---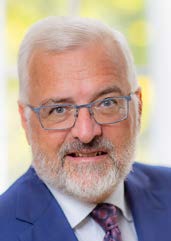 A pioneer in the application of hydrogen for clean energy, Daryl Wilson currently serves as the inaugural Executive Director of the international Hydrogen Council. From 2006–2019 he was President and CEO of Hydrogenics, a global provider of advanced hydrogen solutions, where he spearheaded a number of industry firsts. Wilson has also held senior leadership positions at Royal Group Technologies, Zenon Environmental, Toyota and Dofasco, where his teams garnered awards for innovation, quality and productivity. Wilson has served on the Canadian National Economic Strategy Table for Clean Technology and as a certified corporate director on the boards of several public, private and not for profit organizations.