Top companies continue to look to the University of Toronto Institute for Multidisciplinary Design & Innovation (UT-IMDI) to find solutions to big industry challenges — from wireless, solar-powered charging stations for delivery drones, to developing a high-accuracy 3D scanner to inspect small manufactured parts.
Founded in 2012 by Professor Kamran Behdinan (MIE), UT-IMDI fosters multidisciplinary collaborations between engineering students and industry partners. Undergraduate and MEng students apply for paid internships lasting several months, providing engineering solutions for companies in a variety of sectors. The students gain exposure to a vibrant experiential learning environment, while partner companies benefit by leveraging innovative new ideas and identifying potential future talent.
This year, 78 companies partnered with UT-IMDI. On Oct. 10, students and industry partners gathered to celebrate the completion of 38 projects at a special dinner reception in the Music Room of the Hart House. The event also recognized Paul Di Benedetto, Chief Technology Officer, Drone Delivery Canada, with the UT-IMDI Recognition Award.
"Through UT-IMDI, and our top-ranked engineering programs, we enable students to develop technical competencies and key engineering qualities," said Dean Cristina Amon. "These include leadership proficiency, communication excellence, and global fluency. Rich experiential learning opportunities, such as the projects you'll see tonight, allow students to knit together these qualities and competencies while showcasing their creativity."
Meet three students working across disciplines to address industry challenges: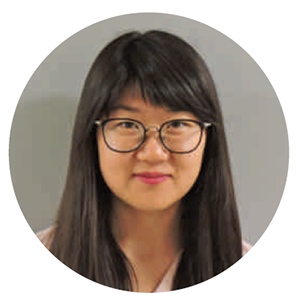 Tianyi Xia (MIE MEng 1T8)
Client:
Bombardier Aerospace
Project:
Xia helped introduce a new automation tool in Python to accelerate the maintenance process for Bombardier's C-Series aircraft engines, improving the process from minutes to seconds.
Takeaway:
"Through this project, I learned that all engineering is multidisciplinary. You can't solve problems with one technique or one set of skills — it takes all kinds of expertise to solve complex challenges."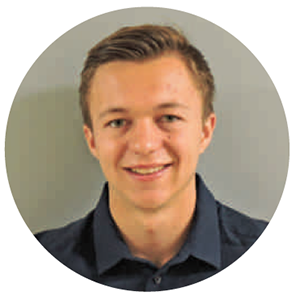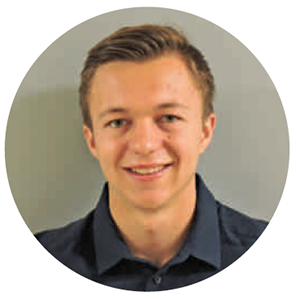 Samuel Looper (Year 3 EngSci)
Client:
Drone Delivery Canada
Project:
Looper was presented the challenge of building a high-power wireless charging station for drones. During his time at Drone Delivery Canada, Looper developed a fully designed prototype, which is now going through testing.
Takeaway:
"It's been really great to get to work on the operations side as well as the design side. This experience has taught me to think of many different aspects to designing a solution, like usability, environmental factors and human factors. Having the opportunity to focus in on those aspects has given me new perspectives I did not have before."
Shervin Aslani (MIE MEng 1T9)
Client:
Kirchhoff Automotive
Project:
Kirchhoff Automotive produces a lot of parts, which are inspected manually and generally takes a significant amount of time. Aslani developed a 3D scanning system in order to reduce the time and cost that it takes to scan a part.
Takeaway:
"Transitioning what you learn in school into application-based work in industry is something you learn, and benefit from, through UT-IMDI. There is a lot of support through the institute and your client to help bridge that gap."