Five U of T Engineering professors and alumni have been honoured by the Ontario Society of Professional Engineers (OSPE) and Professional Engineers Ontario (PEO) with Ontario Professional Engineers Awards.
Professor Milos Popovic (IBBME) received the Entrepreneurship Medal, for applying new technologies or innovative approaches that have enabled new companies to get started. Professor Milica Radisic (IBBME, ChemE) garnered the Research and Development Medal, for engineers who have advanced knowledge in engineering or applied science. Professor Shoshanna Saxe (CivMin) was awarded the Young Engineer Medal, for an early-career engineer who has demonstrated professional excellence as well as service to the community.
Alumnus Ron Sidon (IndE 6T6) garnered the Citizenship Award, honouring an engineer who has made significant volunteer contributions. Alumna Irene Sterian (IndE 8T5) received the Management Medal, for innovative management contributing significantly to an engineering achievement.
"These awards highlight the tremendous contributions made by U of T Engineers in all aspects of engineering, including research, management, entrepreneurship, and service to the profession and to the community", said Dean Cristina Amon. "On behalf of our Faculty, I offer my heartfelt congratulations to these outstanding engineers."
Popovic's research has led to the creation of MyndMove, a non-invasive electrical stimulation therapy for restoring upper-limb function in people with severe upper-limb paralysis due to conditions such as stroke and spinal cord injury. MyndMove trains new neural pathways in the brain and spinal cord, enabling improvement and recovery of voluntary movement. This transformational therapy enables severely paralyzed individuals to regain control over their arm and hand function many years after injury. The therapy has helped more 300 individuals with upper-limb paralysis to restore their arm and hand function. A 2008 recipient of the Ontario Professional Engineers R&D Medal, Popovic co-founded MyndTec to launch MyndMove commercially, leasing the technology to rehabilitation clinics. He serves as director and chief technology officer and is involved in all aspects of product design, as well as building its intellectual property portfolio and securing regulatory approval. The MyndMove system is now available in approximately 20 clinics across Canada and the U.S., with another 70 in the works.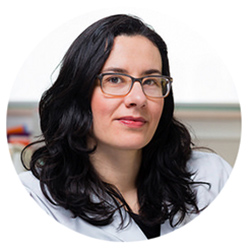 Radisic is an international leader in cardiac tissue engineering, building living heart tissue using stem cells and biomaterials. A 2011 recipient of the Ontario Professional Engineers Young Engineer Medal, she was the first to use electrical field stimulation to enable assembly of individual heart cells into functional and differentiated cardiac tissue. She also tackled the field's hardest problem — immaturity of stem-cell-derived heart cells — maturing these cells to unprecedented levels with electro-stimulation. Radisic's heart-on-a-chip technology has been developed commercially through her company, TARA Biosystems, and is already impacting the drug discovery process in partnership with pharma companies. In addition, her heart tissues are revolutionizing patient therapy: with cardiologists, she is using stem cells derived from adult and pediatric patients with arrhythmia and cardiomyopathy to build personalized heart tissues. Through sophisticated molecular analysis, her team is delineating the physiology of disease and tailoring drug personalized therapies.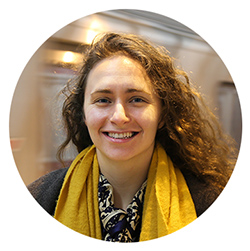 Saxe's research examines the societal impact of infrastructure, with a focus on environmental sustainability. Her main expertise is in life-cycle greenhouse gas (GHG) evaluation of horizontal infrastructure, such as roads, rails and pipes, including the impact of construction, operation, travel behaviour and interactions with land use. A civil engineer by training, she was a consulting engineer for Arup Toronto, where she worked on the design and construction of four Toronto subway stations and the Billy Bishop Airport Tunnel. For her PhD research, Saxe conducted a detailed analysis of the London Underground's Jubilee Line Extension and Toronto's Sheppard Subway, comparing greenhouse gases produced during construction and operation and those saved from travel and land-use change, to calculate the GHG payback period for rail construction. The work highlights the environmental implications of infrastructure construction and the need for significant changes in planning, construction and management of infrastructure to meet sustainability commitments.
An accomplished engineer and entrepreneur with several inventions and patents to his name, Sidon has a career-long history of volunteering and philanthropy, giving back to the engineering profession and the community. Sidon started five businesses that developed several innovative technologies, including the first electronic cream-dispensing machine and a heated tunnel for wrapping new cars in a protective coating for transport. Sidon has given back to the engineering profession by mentoring engineering students, young engineers and engineering startups. He contributes extensively to U of T Engineering, acting as a mentor, working with students in design courses, and fundraising to provide undergraduate and graduate scholarships. He also volunteers his time to help several small engineering-based companies in Ontario. Sidon has made extensive contributions internationally as well, leading the development of a water project in Tanzania that now supplies water to 3,500 people, and working with the charity Second Kicks to distribute soccer equipment to Tanzanian children.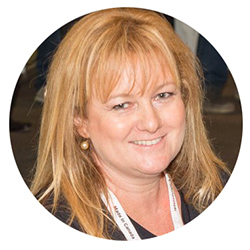 As director, technology and innovation at Celestica, Sterian manages a global team of senior engineers to provide customer solutions in the areas of electronics technology for health care, industry, aerospace, defense, enterprise, telecommunication and the solar market. Her team's achievements include bringing environmentally friendly lead-free solders into the manufacturing mainstream. Partnering with academia, equipment suppliers and industry associations, her team formed a solar hub in Toronto and a technology roadmap for green energy manufacturing in Ontario. In 2014, Sterian founded a not-for-profit technology accelerator called the Refined Manufacturing Acceleration Process Network (ReMAP). Through shared resources, ReMAP creates a supply chain of start-ups, small-medium enterprises, large organizations and research institutions to focus on hardware optimization, advanced manufacturing and electronics innovations. To date, this group has attracted $55 million in foreign investment and revenues, built 195 prototypes and scaled 30 products to market.