Six U of T Engineering faculty members have been named the inaugural Hart Teaching Innovation Professors. Enabled by a landmark $20 million bequest from the estate of alumnus Erwin Edward Hart (CivE 4T0), the professorships support innovation in engineering education, from technology enhanced active learning (TEAL) to Indigenous outreach.
"These professors are leaders in pedagogical practice and are driving our Faculty's innovation in engineering education," said Cristina Amon, Dean of the Faculty of Applied Science & Engineering. "Their creativity and dedication enrich the student experience and inspire the global engineering leaders of tomorrow."
The new professorships complement the Percy Edward Hart and Erwin Edward Hart Professorships for early-career researchers, announced last fall. They are part of a rich suite of initiatives focused on enhancing engineering education across the Faculty and within the profession more broadly, including a recent workshop on educational technology and state-of-the-art learning facilities housed within the forthcoming Centre for Engineering Innovation & Entrepreneurship. Next month, U of T Engineering will host the annual conference of the Canadian Engineering Education Association, which brings together thought leaders in the field from across Canada and beyond.
The six Hart Teaching Innovation Professors are: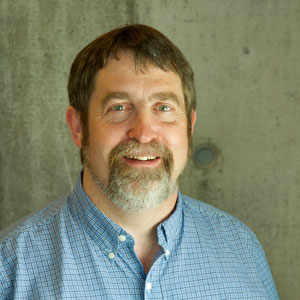 Bryan Karney (CivE) — From mathematics to infrastructure
Karney serves as Associate Dean, Cross-Disciplinary Programs. In 2009 he received U of T's Northrop Frye Award for Excellence in Combined Teaching and Research, and in 2008 was among the Top 10 finalists in Television Ontario's (TVO) Best Lecturer Competition.
The new Hart Teaching Innovation Professorship will accelerate Karney's work in four areas:
Ongoing research into how to motivate, teach and evaluate courses related to engineering mathematics
The development of a cross-disciplinary minor in Engineering Infrastructure — including roads, power systems, communication networks, water and food delivery systems — that are the basis of modern cities
The creation of a guide for instructors on the essential engineering attributes mandated by the Canadian Engineering Accreditation Board (CEAB)
The development of teaching strategies for technology enhanced active learning (TEAL) classrooms
Micah Stickel (First Year Office, ECE) — Active teaching
Stickel is the Chair, First Year Engineering and in 2014 was named one of the Top 20 under 40 by the American Society for Engineering Education. He is engaged in scholarly work to quantify the impact of new technologies in teaching, as well as active teaching modalities.
In contrast to a traditional lecture format, active teaching emphasizes collaborative work between students and faculty members, who act as facilitators. One example is the "flipped" or "inverted" classroom, where students are presented with new information ahead of class via online lectures or texts. Class time, instead, allows students to work together on problem sets or group projects related to the course material.
Research questions Stickel hopes to address include:
How can active teaching techniques be used most effectively to help first-year engineering students develop engineering problem-solving competencies?
What are the primary factors inhibiting engineering faculty members from using active teaching approaches, and how can a community of practice address these factors through training, mentorship and modelling?
His findings will lead to practical interventions that can enhance teaching practice not only within the Faculty, but within the broader profession.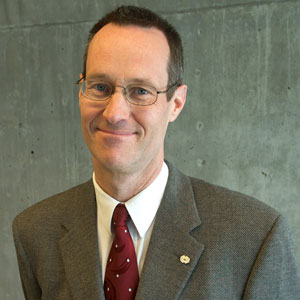 Graeme Norval (ChemE) — Professionalism education
Graeme Norval is an Associate Professor, Teaching Stream in the Department of Chemical Engineering & Applied Chemistry. He has undertaken significant work in redesigning first-year curriculum in his department, including the foundational course CHE113 Concepts in Chemical Engineering, and developed four safety training modules that educate students on the fundamentals of safety within their discipline. These are now being converted into e-learning modules.
Prior to joining the Faculty, Norval spent over a decade working in the chemical industry and developed a strong sense of the importance of professionalism — a graduate attribute of the Canadian Engineering Accreditation Board reflecting the social responsibility of the engineer. Norval takes a broad approach to the subject that goes beyond interpersonal relations to include compliance with industry standards, safety regulations and best practices.
The Hart Teaching Innovation Professorship will enable Norval to develop a suite of e-learning products to enhance student learning in Professionalism at the undergraduate and graduate levels in Engineering. These will be developed in partnership with the Public Sector Health & Safety Association and the Conference Board of Canada. Topics include:
Health and Safety
Accessibility (including the Accessibility for Ontarians with Disabilities Act, AODA)
Mental health
Sexual violence prevention
Stephen Brown (ECE) — Active-learning in dynamic environments
Stephen Brown is a Professor with The Edward S. Rogers Sr. Department of Electrical & Computer Engineering, and also serves as the Director of University Relations for Intel FPGAs. He has authored more than 100 scientific papers and co-authored three textbooks.
Brown is identifying opportunities to leverage modern technologies, such as networks and smartphones, to create active-learning environments for two new courses on machine learning and embedded systems. Examples of how these technologies can be applied include:
Active use of live feedback through networks and smartphones to allow students actively participate in lectures
Embedded hardware at the lecture podium, including the use of video projection, to allow students to observe computer hardware operations during lectures
Digitally combined lecture materials and live demos in a format that students can view from anywhere
Scott Ramsay (MSE) — Advanced video for advanced education
Throughout his career at U of T, Scott Ramsay has been at the forefront of first-year teaching as an Associate Professor in the Department of Materials Science & Engineering. For his consistent innovation in pedagogy, Ramsay has received the Faculty's Early Career Teaching Award and a Wighton Fellowship from the Sandford Fleming Foundation.
Ramsay will continue to enhance undergraduate engineering courses by employing video in innovative ways. Using high-resolution video, multiple camera angles, careful movements, high-quality audio and judicious editing in post-production, Ramsay will explore several research questions that include:
Does a preference exist amongst undergraduate students for multi-camera lecture recordings versus single-camera recordings?
Is student perception of subject matter improved by having access to multi-camera lecture recordings?
Does a particular subset of students benefit most strongly from access to multi-camera lecture recordings?
Does the use of high production value video in an online course improve student performance?
Does the use of high production value video in a not-for-credit online course (ex. MOOC) improve student retention and completion rates for students with the intention to complete the course?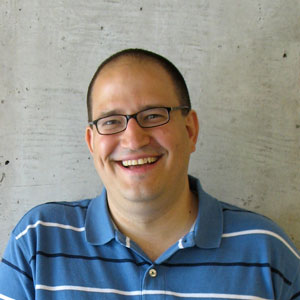 Jason Bazylak (MIE) — Indigenous Engineering: Closing the Gap
Bazylak is an Associate Professor, Teaching Stream in the Department of Mechanical & Industrial Engineering and has long conducted action-based research into engineering education practices, including education technology and obstacles to diversity in the profession. He is also the Dean's Advisor on Indigenous Initiatives and co-chair of the Eagles' Longhouse: Engineering Indigenous Initiatives Steering Committee. The committee is designing the Faculty's Blueprint for Action which will address the recommendations of Answering the Call: Wecheehetowin, the University of Toronto's response to the Truth and Reconciliation Commission (TRC) of Canada.
Both the TRC and Engineers Canada have shone light on the under-representation of Indigenous people in engineering post-secondary education and by extension the profession. With his new Hart Teaching Innovation Professorship, Bazylak will be working to better understand the obstacles facing Indigenous students when it comes to enrolling in and graduating from the Faculty's programs. He will take a participatory action research approach, working closely with a wide range of Indigenous Nations and Communities to survey and interview of both indigenous and non-indigenous secondary students. His ultimate goal is to design interventions to eliminate or reduce the barriers to accessing engineering education currently facing Indigenous students. He also plans to promote greater awareness of Indigenous culture in the FASE and the profession by integrating Indigenous content into the curriculum starting with Engineering Strategies and Practice, a first-year design course.