When Michael Branch (CompE 0T3) founded Inovex over ten years ago, the fledgling software company only had one staff member: him. Now, under Branch's skilled leadership, Inovex has grown to become a successful company that offers tangible solutions to clients in the environmental and healthcare fields.

Branch was one of three members of the U of T Engineering community that recently garnered Engineers Canada awards for their achievements in the engineering field:


Alumnus 

Michael Branch

 (CompE 0T3) received the Young Engineer Achievement Award, presented to a professional engineer under 35 for outstanding contributions in engineering.
Industrial Engineering student 

Hanna Janossy 

(IndE 1T3 + PEY) garnered the Gold Medal Student Award, for an undergraduate engineering student for leadership, contributions to society and volunteerism.
Professor Michael Sefton (ChemE, IBBME) received the Gold Medal Award, the organization's highest honour for distinction in engineering.
"These three extraordinary members of our community exemplify the outstanding contributions that U of T engineers are making at all stages of their careers, as well as the variety and breadth of those contributions" said Dean Cristina Amon. "I congratulate them on these prestigious awards and on their many accomplishments." 
---
About Michael Branch:

Michael Branch is founder, president and CEO of Inovex, a company that architects and develops web and mobile software applications for [AB1] customers ranging from medical clinics to municipalities to oil and gas companies. Inovex recently launched Maps BI, which provides visual insight into an organization's geo-spatial data. In 2013 it earned two International Business Awards, for Best New Software Product and Best Software Design. A committed volunteer within and outside the engineering community, Branch is currently president of the University of Toronto Engineering Alumni Association. He also serves as a board member of Streetwise Actors and as a member of the Haltech Regional Innovation Centre. In 2010 Branch received an Arbor Award from the University of Toronto in recognition of his service. In 2013 he was recognized with the Ontario Professional Engineers Young Engineer Medal.
[youtube https://www.youtube.com/watch?v=lY3MHBjeJpI]
---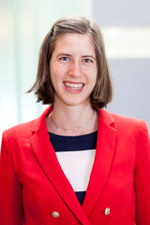 About Hanna Janossy: 
Hanna Janossy is passionate about creating change by empowering students to become leaders in their communities. This principle led her to revitalize the Women in Science and Engineering Association (WISE), hiring 20 new executives, launching three new programs and raising more than $20,000 during her term as president. She also laid the foundation for the annual flagship conference for WISE which draws engineering students from across Canada. Janossy has led several organizations, including the MIE Mentorship program (which grew substantially during her term as co-chair) and the WISE Hi-Skule and Mining Hi-Skule outreach programs. Beyond U of T, Janossy has volunteered with several non-profit organizations and works extensively with young people with disabilities. In 2012, she received the Canadian Engineering Memorial Foundation Vale Undergraduate Engineering Scholarship, recognizing female engineering students who have made extraordinary contributions to the engineering community.
[youtube https://www.youtube.com/watch?v=hHfe0G0w5GU]
---
About Michael Sefton:

An international leader in the areas of biomedical engineering, biomaterials and regenerative medicine, Professor Michael Sefton led the way in recognizing the importance of combining living cells with synthetic polymers to create artificial organs and tissues – a field now known as tissue engineering. He was also among the first to demonstrate the significant synergy between chemical engineering principles and biomedical engineering. Sefton has successfully commercialized his research as co-founder of  Rimon Therapeutics Ltd. and has spearheaded several university-industry partnerships, such as the Toronto Tissue Engineering Initiative. A leader in his professional community, he served as president of the U.S. Society for Biomaterials from 2005-2006. From 1999-2005, Sefton was director of IBBME, spearheading its development into one of the best institutes of its kind in North America. His many honours include the Ontario Professional Engineers Gold Medal, Killam Prize in Engineering and Fellowship in the Royal Society of Canada.
[youtube https://www.youtube.com/watch?v=mviiP3idMtI]
---
The Engineers Canada Awards recipients were honoured at the Engineers Canada Awards Gala in St. John, NB on May 24, 2014.