Deborah Emilia Solomon (Year 1 ChemE) came home one day to the good news that she had received one of the inaugural Pearson scholarships, a new prestigious and competitive U of T award for undergraduate international students.
"I was overjoyed. I just started crying," she said. "I was going through so many emotions at that moment because I struggled so much wondering where I would go next."
This fall, Solomon, a student from India, will join three other recipients of the Lester B. Pearson International Scholarships in first year at U of T Engineering. Named after Canada's 14th prime minister, Nobel Peace Prize laureate and U of T graduate Lester Bowles Pearson, the scholarship recognizes exceptional academic achievement, creativity, leadership potential and community involvement. It covers tuition, books, incidental fees and residence costs for four years.
U of T President Meric Gertler, members of the Pearson family, Vice-President and Provost Cheryl Regehr and consular officials welcomed four of the Pearson scholars in a special announcement Tuesday, May 30, 2017 at the Lester B. Pearson Garden for Peace and Understanding at Victoria University in the University of Toronto, where Pearson once served as Chancellor.
"In the decade or so leading to the Centennial of Canada's Confederation, Lester Pearson raised this country's profile in the international community. Now, as we mark Canada's sesquicentennial, the scholarships that bear his name will heighten this university's global reputation as a force for good in every field of human endeavour," President Gertler said.
"In an increasingly polarized world, in which many countries are turning inward, Canada has renewed its commitment to openness and multilateralism in service of the common good – and Canada's leading university is committed to doing the same,' he said. "The Lester B. Pearson International Scholarships will stand as a testament to that commitment."
John Hannah, a U of T alumnus and grandson of Lester Pearson, said the new Pearson scholars would bring unique perspectives to campus. "I share my grandfather's conviction that education is a powerful instrument for generating peace and understanding in the world," he said.
See the full list of 2017 Pearson scholars
Meet the four Pearson scholars joining the Faculty of Applied Science & Engineering:
Deborah Emilia Solomon
Home country: India
Joining: Chemical Engineering
"'When something is important enough, you do it even if the odds are not in your favour,' said Elon Musk and that, perhaps, has been a guiding factor of my life…By nature, I love to inquire and question the way things work, never compromising or settling for second best."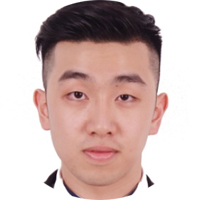 Sheng Lee
Home country: Malaysia
Joining: Civil Engineering
"Having grown up in a tropical, multicultural, and colourful country – Malaysia – I have no wonder shaped a warm and outward-looking nature. And here I am, as a typical friendly Malaysian, eager to say hi to all of you!"
Chelsea John-Williams
Home country: Trinidad and Tobago
Joining: General First Year
Chelsea is excited to immerse herself into university life and participate in the various programs and activities the university has to offer. She plans to leverage her degree to become an entrepreneur in her country.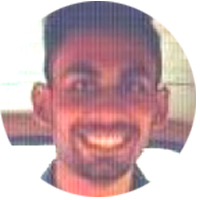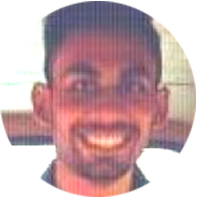 Mubtaseem Zaman
Home country: Bangladesh
Joining: Engineering Science
Mubtaseem loves contemplating complex physics questions, such as the existence of parallel universes, tinkering with robots, or appreciating poetry. He is a huge basketball fan and tries to bring joy to all he does and remain young at heart!
With files from Geoffrey Vendeville